Tuesday, January 22nd,  2019

Mostly cloudy, windy and warmer today.  Highs will climb to near 50 with south winds gusting to 30 mph.  Slight chance for afternoon showers, a much better chance for rain or thunder tonight.  Winds will shift to the west overnight, lows will fall into the upper 30s.  Rain ending, with temperatures falling Wednesday afternoon.   While mild today, the trend is for temperatures to fall well below normal for the rest of the week and into the  weekend.  Our best chance for rain is tonight, but another chance Friday night and again on Monday.  These cold fronts will bring re-inforcing shots of cooler air back into the Mid-South.  1-2 inches of rain possible tonight.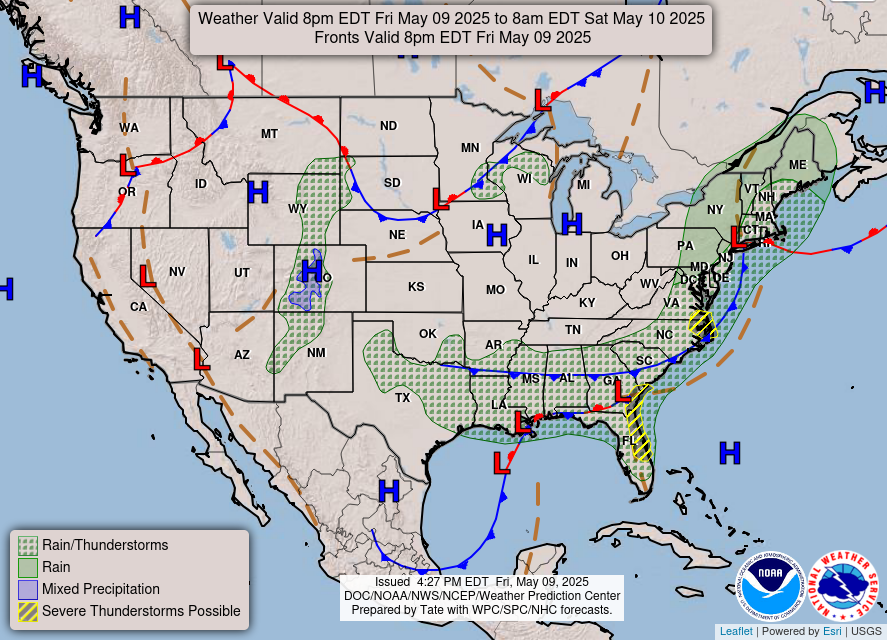 ---
DON'T FORGET TO DOWNLOAD THE WREG-TV WEATHER APP TODAY!
Go to your app store and search "WREG".
The WeatherCall® system continuously monitors the National Weather Service's NOAA weatherwire. Using computerized mapping (GIS) the system compares a subscriber's specific location to the location of the warning area. When a severe weather warning includes your location, you will receive a phone call from Chief Meteorologist Tim Simpson, 24 hours a day. You can also receive the warning by email with a detailed map of the threat or by SMS text messaging
Follow us at @Weather_WREG3 on Twitter  
---
---
WREG-TV YOUR ENVIRONMENT VIDEOBLOG
Latest weekly edition of #WREG @3onyourside #YourEnvironment #videoblog from #WeatherExpert @AOnek_WREG3 now available at wreg.com/weather/environment.