Seahawks star safety Jamal Adams, who is set to make his 2023 debut Monday night against the Giants, revealed that he considered retiring after suffering a severe leg injury in the 2022 season opener.
While speaking with reporters on Friday, Adams was candid about the mental stress and physical battle he endured in his road back to playing again.
"It was tough," said Adams. "I thought about retiring. I thought about a lot of things. Is this going to be it for me? I didn't know. But I knew eventually, after I got that MRI, I told myself I'm going to be back. I didn't know when or how, but I was going to figure it out. I knew if I kept my faith and those around me who really love and support me, then I could make it out."
The 27-year-old strong safety has suffered a torn quad tendon as well as two torn labrums over the last three seasons and they clearly took a toll on the three-time Pro Bowl talent.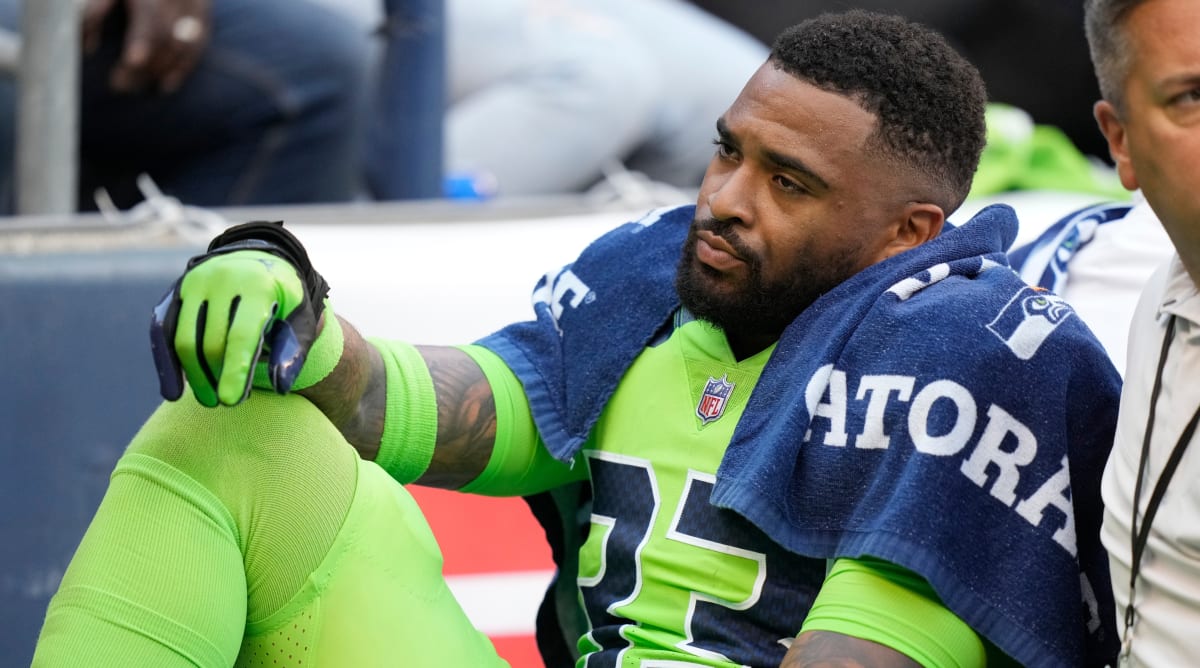 Since being acquired from Jets, the hard-hitting Adams has only played in 25 regular-season games for the Seahawks and he says the injuries left him in a "dark place" at times.
"I was having all types of thoughts running through my mind, but at the time when I did tear my knee, that was definitely something I was considering," added Adams. "I was considering everything at the moment. I was in a dark place. Not on anything suicidal, but definitely in a lot of dark times as far as getting away from the game of football, getting away from people. At the time, I wasn't really talking to many people, and wasn't answering my phone. So you go through real life situations in this game of football."
Adams succinctly described the battle athletes encounter in their quest to return from injuries.
"Football teaches you life … and adversity hit me real quick and I have learned to attack it and embrace it and rise up to the next occasion."