This is an archived article and the information in the article may be outdated. Please look at the time stamp on the story to see when it was last updated.
How to choose a STEM toy to give as a gift
STEM toys are the way naturally curious kids, through play, learn about the worlds of science, technology, engineering and math. STEM toys help cognitive development in kids and teach them to solve problems on their way to attaining goals.
The four types of STEM toys
There are four categories of STEM toy:
Basic: These include simple wooden and magnetic building block toys that develop kids' conceptual and motor skills as they stack and connect simple things.
Construction kits: These are more detailed than basic kits, and kids use them to build more complex structures.
Science kits: These are the home version of the classroom-experiment experience.
Programming: These kits merge motorized toys with the programming and coding needed to make them go.
How STEM toys are different
The best childhood learning comes when playing and learning are the same thing. The best STEM toys all share these essential characteristics:
They make it easy for kids to learn: Kids understand the basics of science, technology, engineering and math when they play with toys designed to make learning easy.
They make it fun for kids to learn: STEM toys are designed for kids to discover things through play and games, not memorization.
They're engaging: The best STEM toys are the ones kids make with their own hands. They learn to follow directions and to do things in the proper sequence.
What to look for in a STEM toy
Look for STEM gifts that:
Are age-appropriate: Toys that are too simple bore kids, but toys that are too difficult frustrate them. Use the suggested ages on the packaging only as a broad guide, not a deciding factor. Make sure you choose toys that will give the child a positive experience.
Involve trial and error: When everything is so easy it goes right all the time, kids lose the opportunity to learn from their mistakes.
Feature problem-solving: When kids are given a clear goal and the tools to achieve it, they learn how to move from one stage to the next.
Encourage creative thinking: Many STEM toys are made so kids can build any of several versions of machines, animals and so on, using the same parts.
STEM toys for younger kids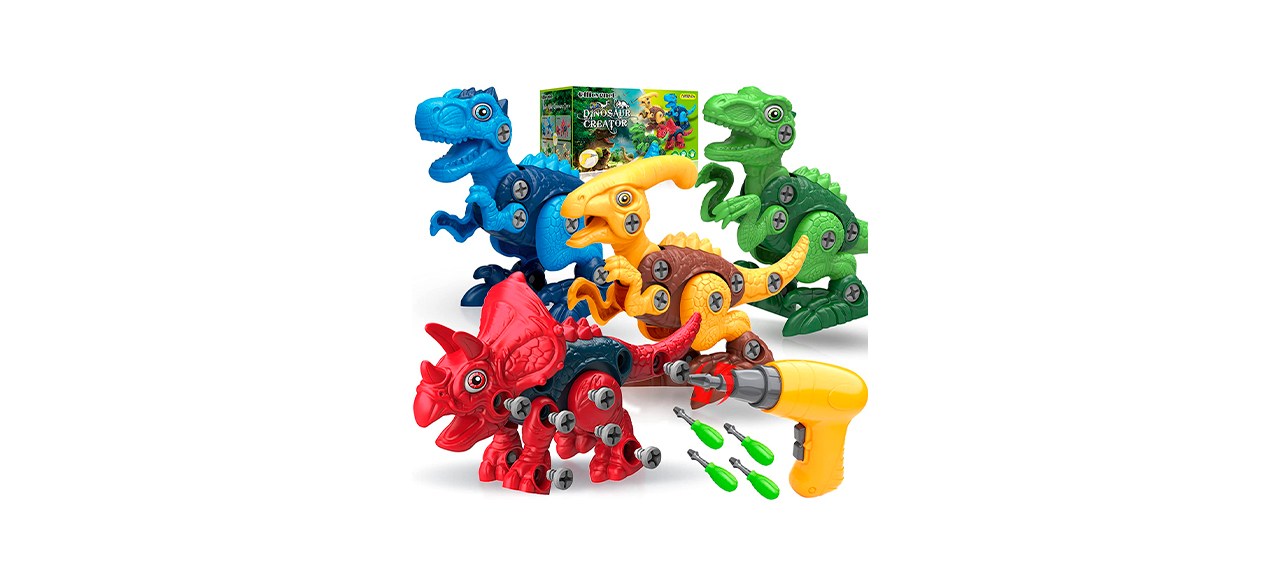 Officygnet Take-Apart Dinosaurs with Electric Drill
Kids kids learn to choose and use a hand screwdriver and reversible electric drill. They learn hand-eye coordination and problem-solving as they develop their fine motor skills assembling, taking apart and mixing and matching parts from four colorful dinosaurs.
Where to buy: Sold by Amazon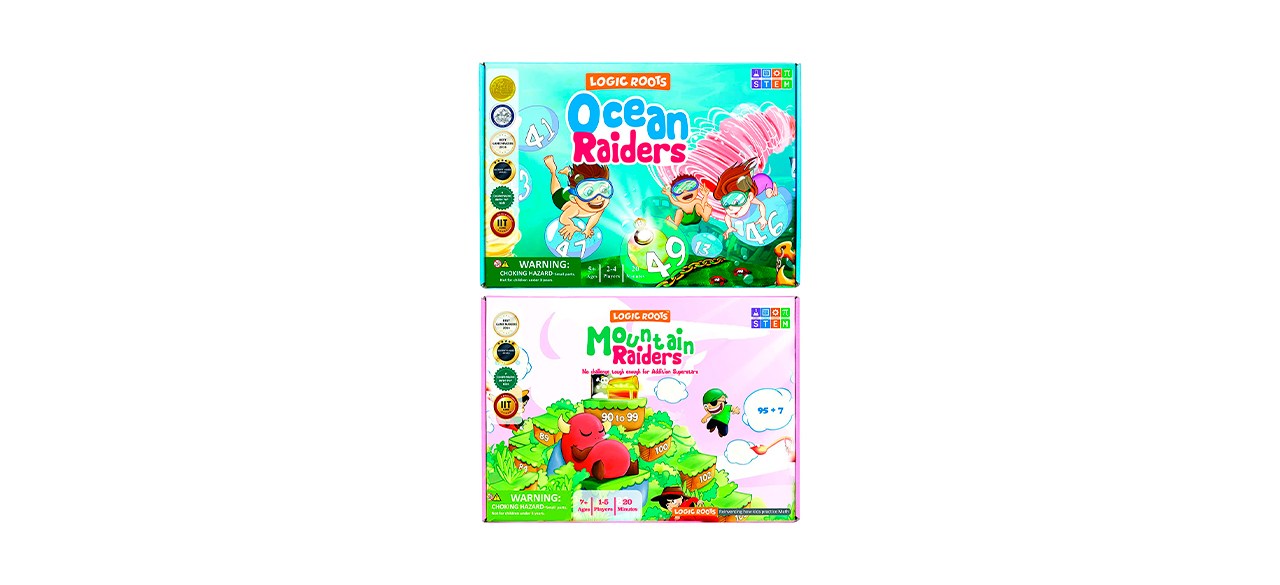 Logic Roots Ocean Raiders and Mountain Raiders Number Games
Kids learn to add while they brave storms and play with sea creatures in one game, wander through peaks to escape monsters in the other. They learn to count and sequence numbers and add one- and two-digit numbers together. When they're ready, they move the game levels up.
Where to buy: Sold by Amazon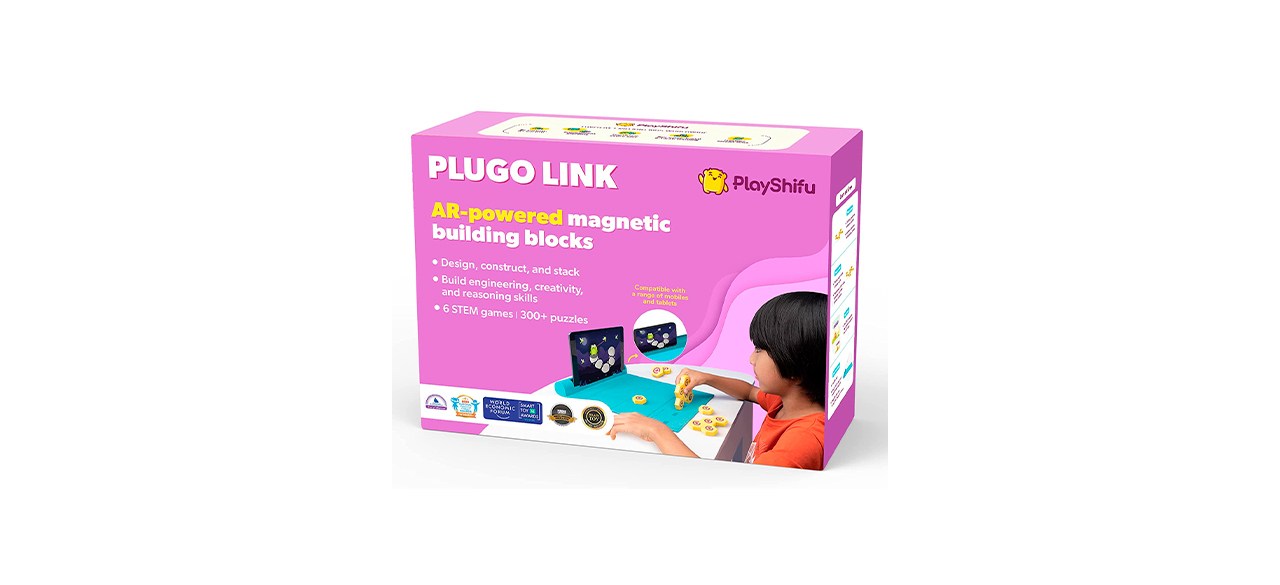 Shifu Interactive STEM Toys Plugo Link Kit and App
Kids use problem-solving, spatial reasoning and design thinking to build creative structures when classic magnetic blocks meet the digital world. It comes with 15 hexagonal building blocks that kids use to build things by following onscreen instructions.
Where to buy: Sold by Amazon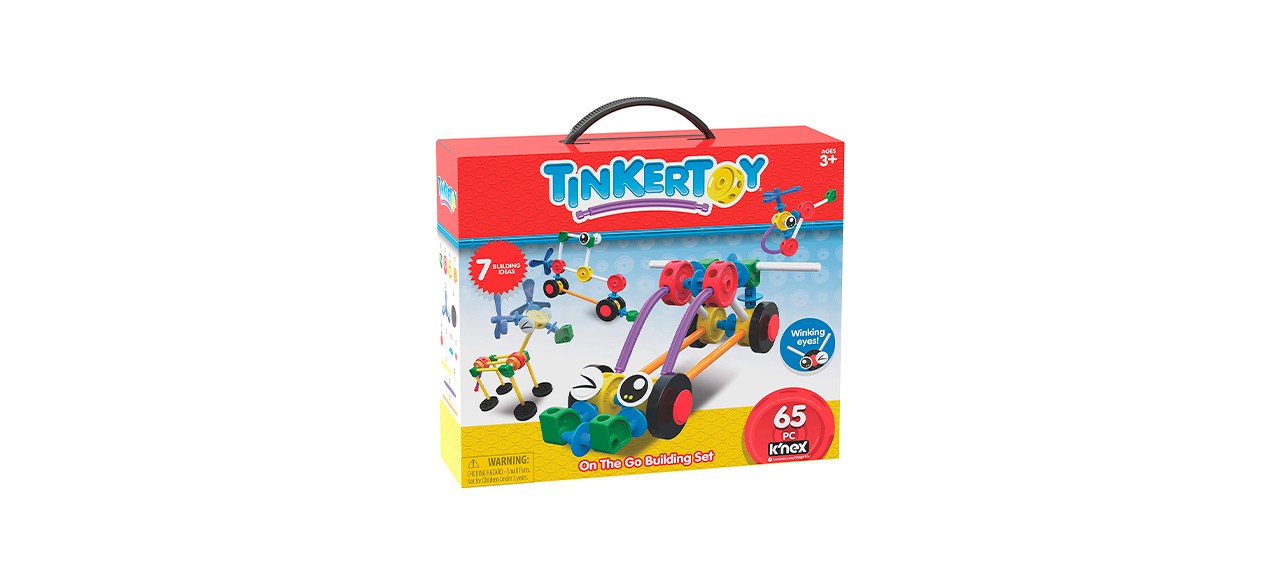 Tinkertoy On the Go Building Set
Kids use the 65 K'Nex pieces to make seven different wheeled vehicles. They improve their hand-eye coordination as they play around with creative thinking, spatial reasoning and problem-solving.
Where to buy: Sold by Amazon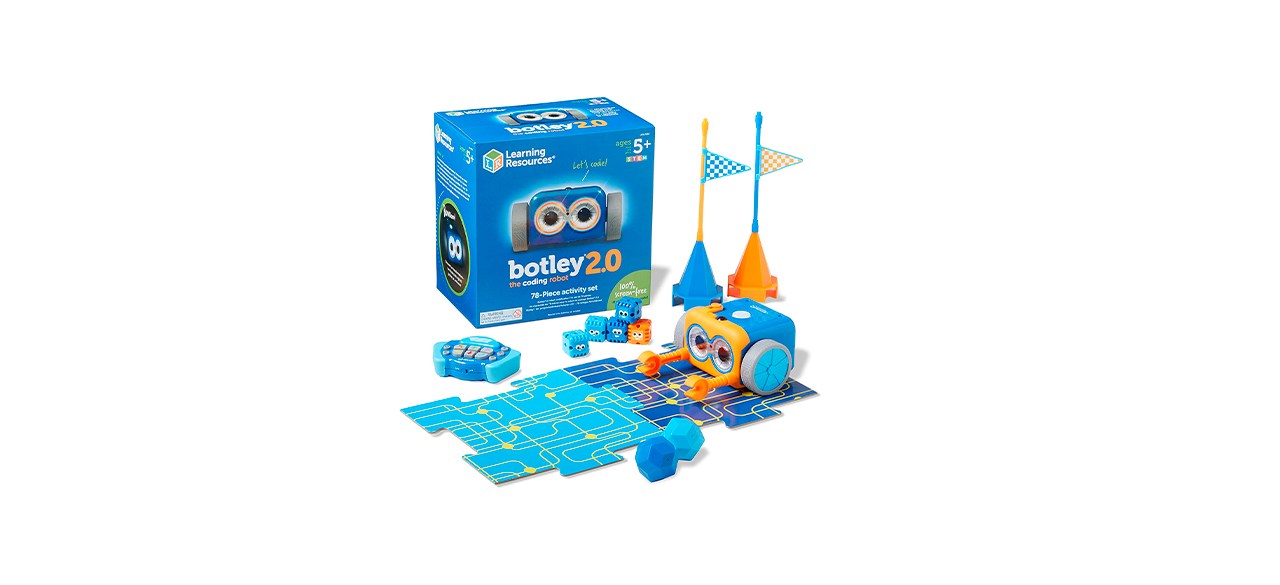 Learning Resources Botley the Coding Robot Activity Set
Kids as young as 5 learn to code with a remote programmer that communicates directly with the robot, without needing a tablet or smartphone. They use coding cards to follow 150 steps to make the robot navigate the obstacle course they build themselves, all while it plays music and puts on a light show.
Where to buy: Sold by Amazon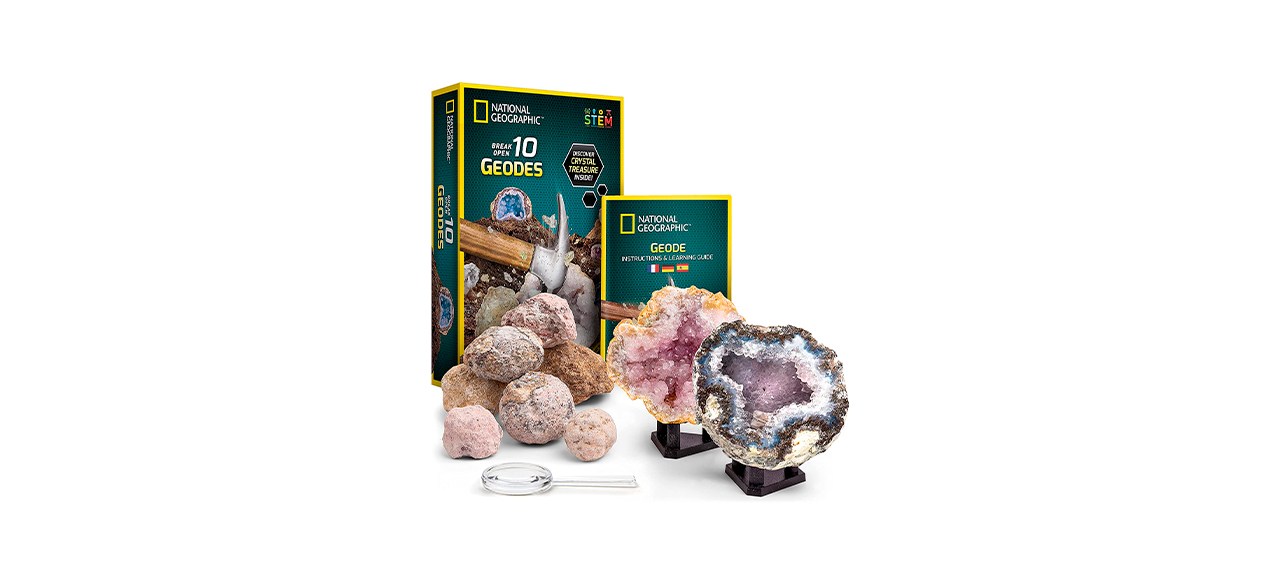 National Geographic Break Open 10 Geodes
Kids put on the safety goggles and break open rocks to reveal the crystals inside, then mount their discoveries on display stands. As they use the magnifying glass to examine the crystals closely, they follow the learning guide to understand the basics of minerals and geology.
Where to buy: Sold by Amazon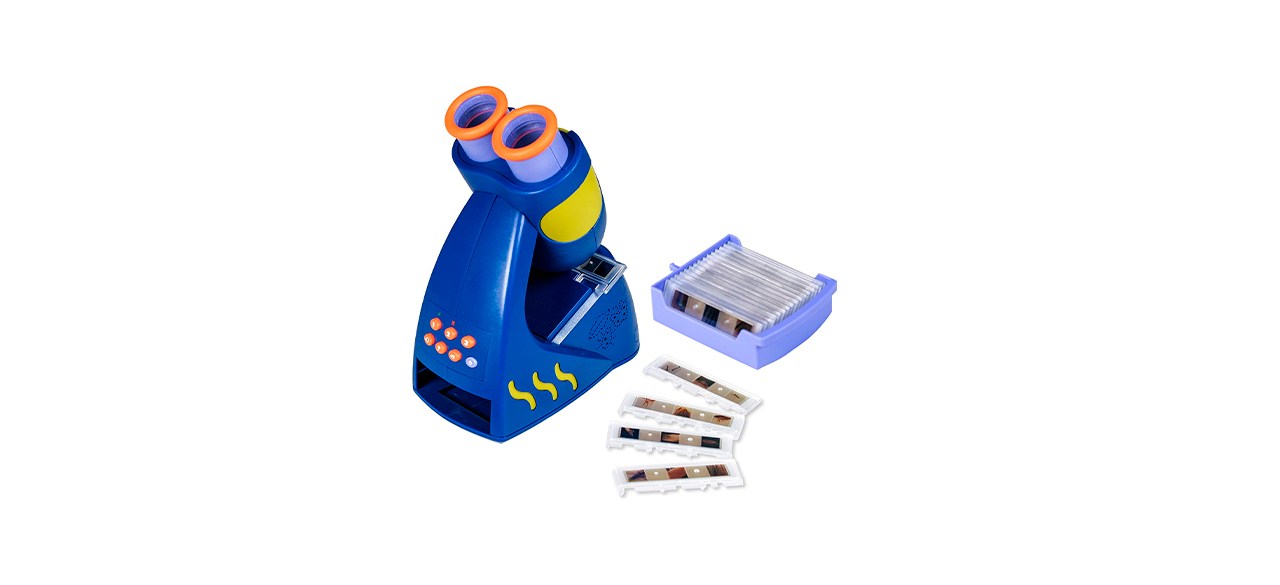 Geo Safari Jr. Kids Battery-Operated Talking Microscope
This STEM toy speaks four languages. Kids load any of 60 slides into the unbreakable plastic microscope. It talks to kids, explaining the plants and animals as kids view them magnified 20 times their normal size. It includes more than 100 facts and questions, and changes modes with the flip of a switch.
Where to buy: Sold by Amazon
STEM toys for older kids
Wonder Workshop Dash Coding Robot
This robot is loaded with technology kids program themselves via Bluetooth. By solving puzzles, they learn to connect motors with sensors, processors, wheels, microphones and speakers. It's compatible with iOS, Android and Fire OS.
Where to buy: Sold by Amazon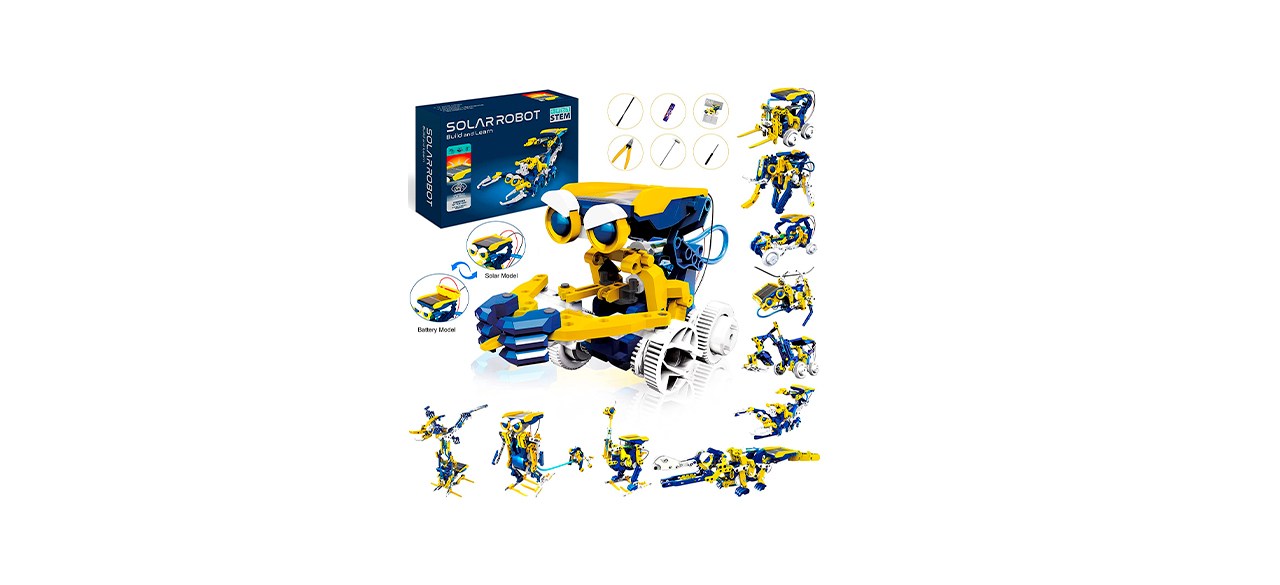 Minto STEM 11-in-1 Solar and Cell Project Building Kits
Kids assemble the precision-molded, color-coded plastic parts to make five robotic vehicles, including a forklift, a dune buggy and a rover that avoids obstacles. They use the same parts and logic to make six creatures, too, including a crocodile, scorpion and flying dinosaur, all solar-powered.
Where to buy: Sold by Amazon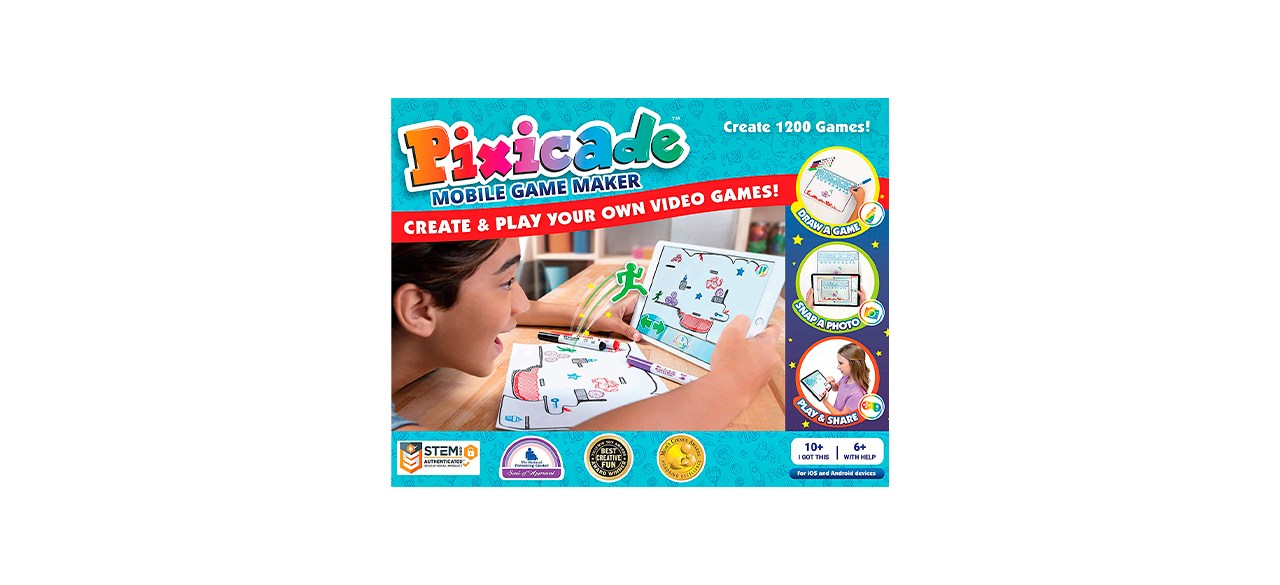 Pixicade: Transform Creative Drawings into Playable Games
Kids create and build one- and two-player video games. They learn design concepts when they invent characters, think up challenges, draw games, snap photos and upload them to their phone or tablet.
Where to buy: Sold by Amazon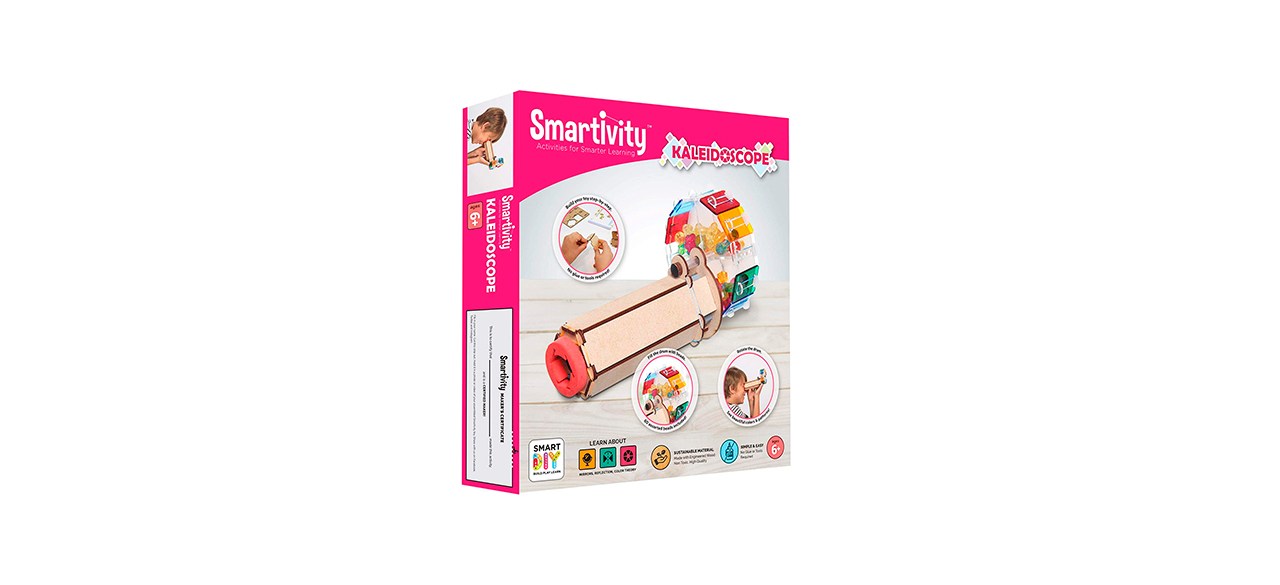 Smartivity 3D Wooden Kaleidoscope Model Engineering Toy
Kids punch out the high-quality engineered wood parts to make the tubular body and add walls, mirrors and bands to assemble the revolving panels. They fill the chamber with 60 colorful beads and twist it to view the special magic of constantly changing colors and patterns.
Where to buy: Sold by Amazon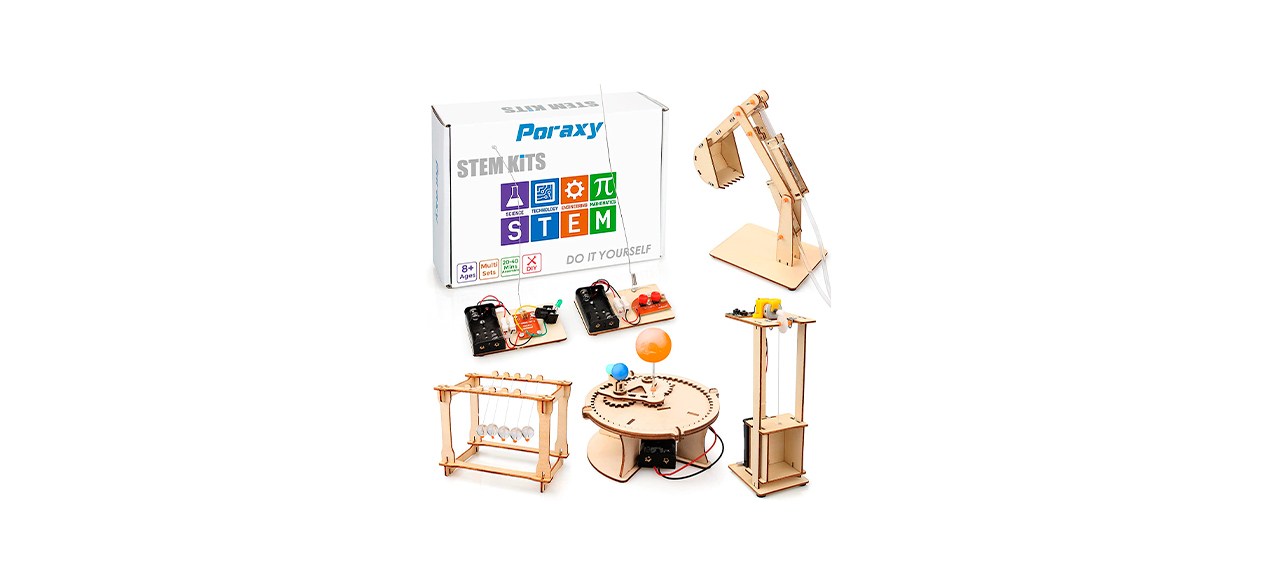 Poraxy Wooden STEM 5 Project Building Kit
Young inventors love this kit that comes with all the gears, screws, plates, tires and motors you need to build five STEM toys, including a working model of the sun, earth and moon and a mini-telegraph with buzzer and LED. While they build and play, they learn to make whatever they can imagine.
Where to buy: Sold by Amazon
Want to shop the best products at the best prices? Check out Daily Deals from BestReviews.
Sign up here to receive the BestReviews weekly newsletter for useful advice on new products and noteworthy deals.
David Allan Van writes for BestReviews. BestReviews has helped millions of consumers simplify their purchasing decisions, saving them time and money.
Copyright 2023 BestReviews, a Nexstar company. All rights reserved.