This is an archived article and the information in the article may be outdated. Please look at the time stamp on the story to see when it was last updated.
Which dolls on Amazon are best?
Dolls can be anywhere from tiny to life-sized, but the best ones are always well-loved. Some people think of dolls simply as toys to play with, while others see them as devices that aid in your child's development. Kids who play with dolls create worlds of their own and learn to express themselves.
Why play with dolls?
They're good for children's social and emotional health and development in many ways.
Imagination: Dolls take on the personalities children assign to them and are active participants in scenarios children make up.
Responsibility: Children take on the role of parent by feeding, washing and dressing their dolls and putting them to bed at night.
Social skills: When playing house, children learn to cooperate and take turns.
Empathy: Dolls encourage children to take other points of view. When children develop close relationships with their dolls, they develop their ability to understand the feelings of others.
Language: Part of playing with dolls is talking to them and having conversations with them.
Who is the doll for?
Dolls are made for children of all ages and stages of development.
Infants recognize the eyes, ears, nose and mouth of human faces. They feel the different textures of various doll parts and the materials they are made of. The best early-stage dolls for infants should be light, soft and cuddly.
Babies begin to imitate their mothers by doing the same things with dolls that mothers do with them. They see themselves in their dolls as they feed them, bathe them and put them to bed. Children at this stage benefit from dolls that have more realistic and well-defined features and are wearing clothing.
Toddlers begin to play out stories with their dolls, using their imaginations to create worlds of their own and invent things as they go along. The more ambiguous the doll's features, the freer children are to invent stories and scenarios.
Kids in primary school reach new levels of play, acting out riding in the car, eating in a restaurant, going for a walk or shopping in a store. At this stage, kids start to see themselves in the dolls they play with. Some children begin to feel a need to take care of an infant of their own and gravitate toward newborn doll babies.
Middle schoolers have developed ideas about what is good and bad, beautiful or ugly and are ready for fully humanlike dolls. At this stage, many children develop an interest in fairy-tale princesses and characters from movies and TV.
Tweens usually begin to hide their attachment to dolls because they want to be seen as grown up. Dolls become characters children can play with, talk to and confide in.
Teens stop thinking of dolls as human and for most, dolls become fond memories of happy, carefree childhoods.
Adults who continue their relationships with dolls usually do so with a collector's eye.
Wardrobes
One of the favorite activities of kids who play with dolls is changing their clothes. Look for clothes and accessories made to fit your size doll, well-constructed and easy to put on and remove. Barbie has more clothes made for her than any other doll.
Best dolls on Amazon for babies and toddlers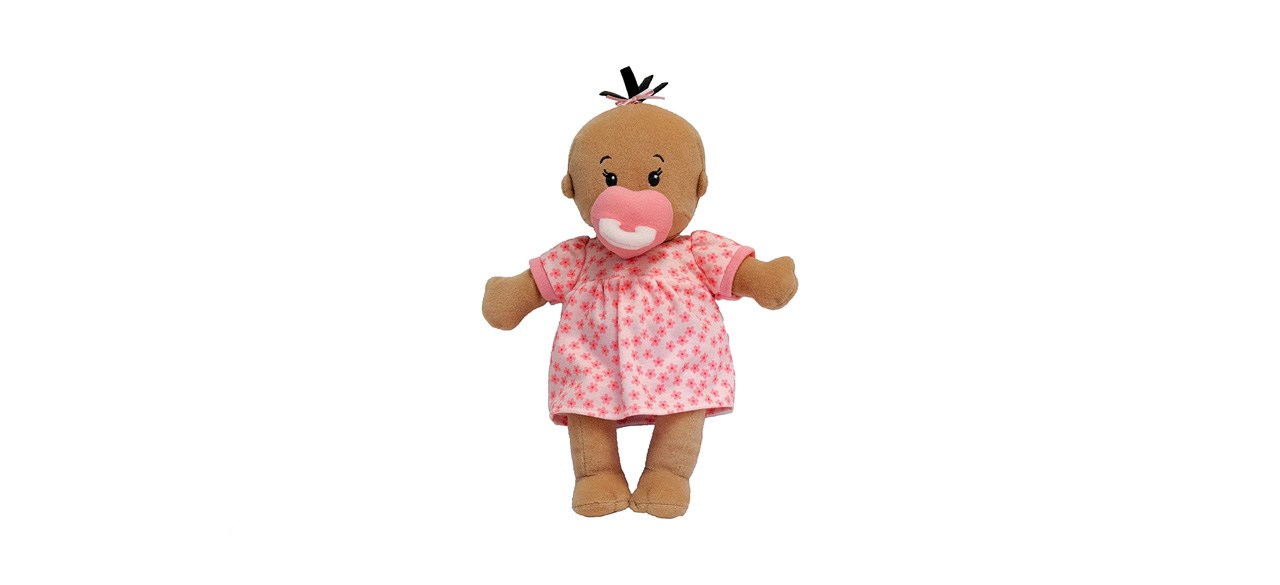 Manhattan Toy Store Wee Baby Stella
Little Stella is 12 inches long and has a removable pink cotton onesie and a matching pacifier. She's plush, cuddly and squishy and comes in your choice of skin tones.
Where to buy: Sold by Amazon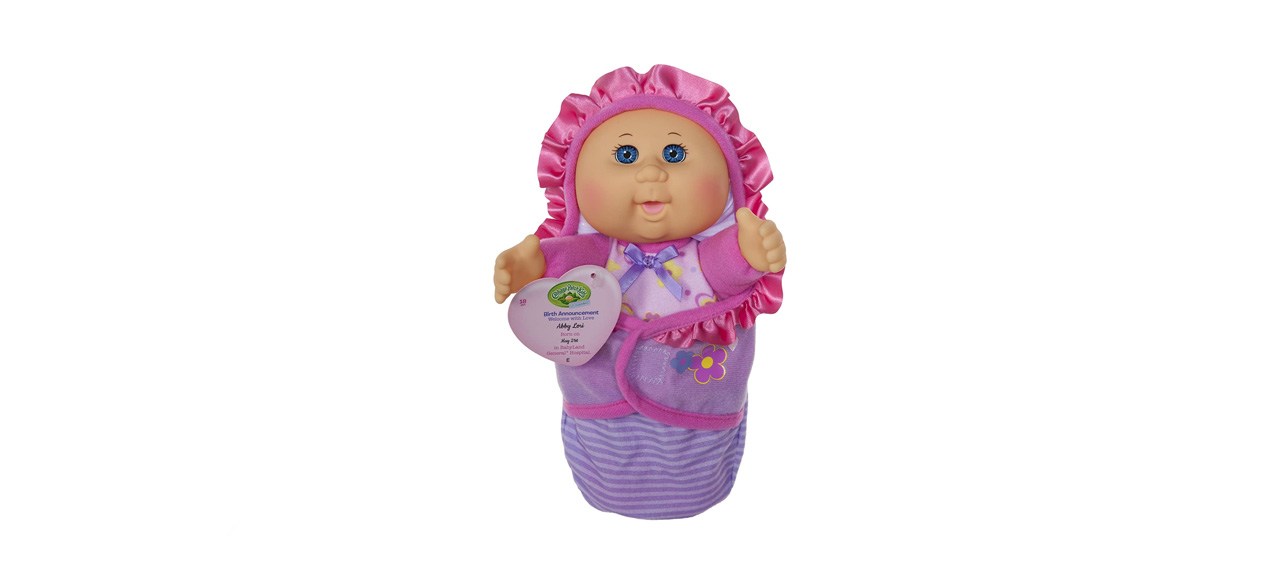 Cabbage Patch Official Newborn Baby Girl Doll
This 9-inch-long soft-bodied doll comes sucking her thumb and wrapped inside a removable swaddling blanket. She's got painted eyes, a sleep hat and booties.
Where to buy: Sold by Amazon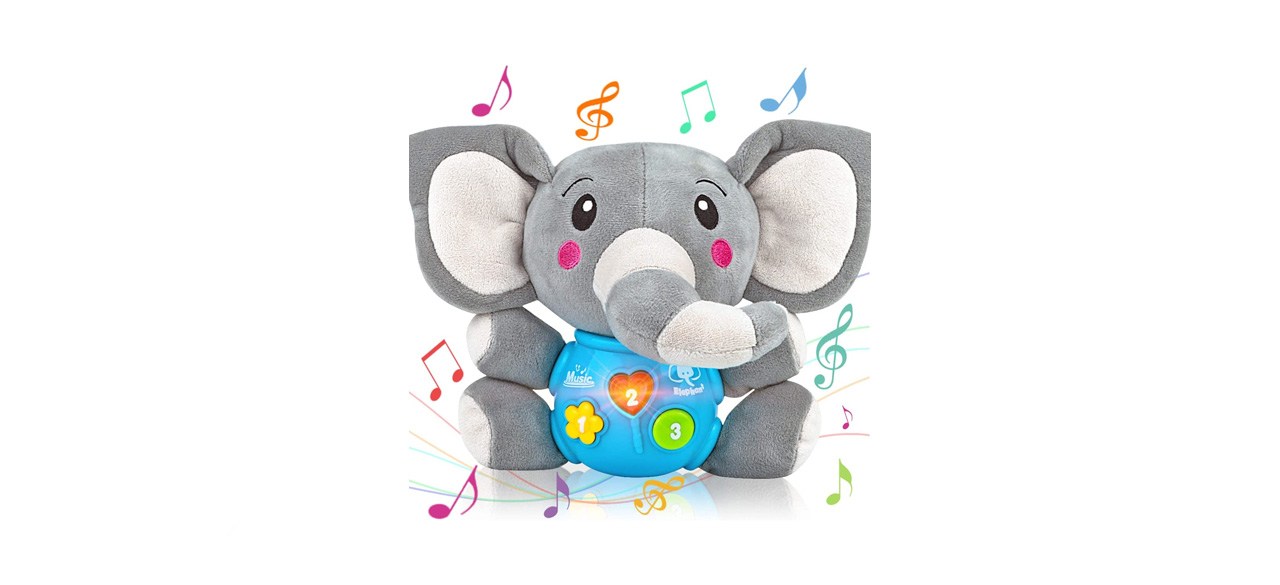 This big-eared elephant has a hard plastic body that lights up and plays music while the head, trunk, ears, legs and feet are all soft plush.
Where to buy: Sold by Amazon
Best dolls on Amazon for young children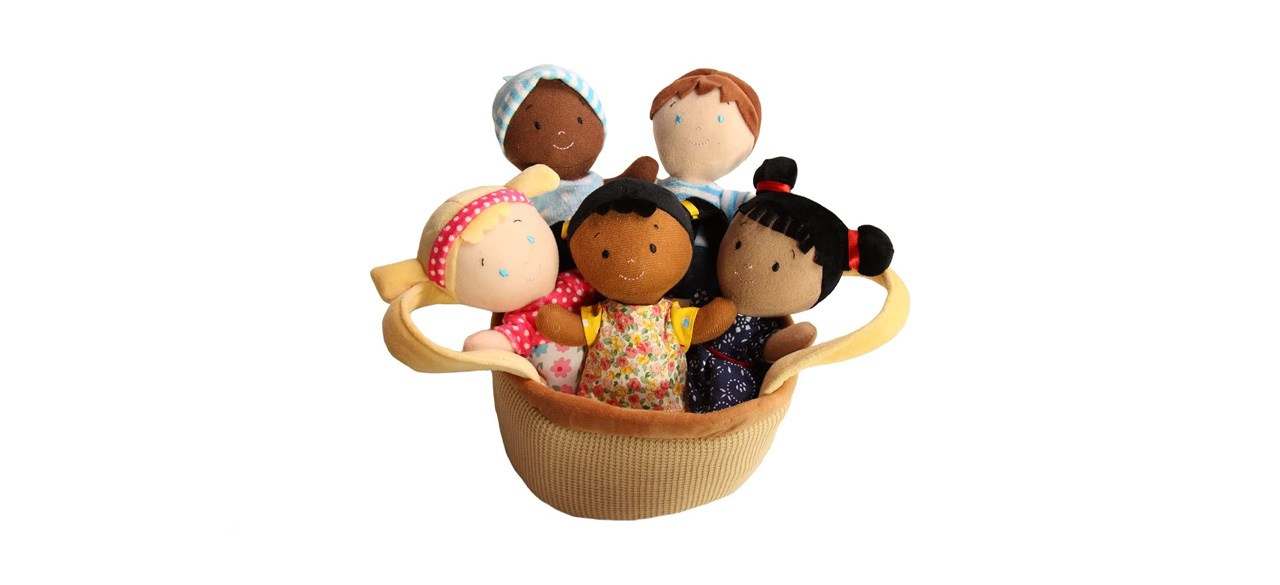 Snuggle Stuffs Basket of Buddies 8-Inch Plush Diversity Dolls
The five young dolls are all dressed differently and have different hair and complexions. Young children learn about similarities and differences.
Where to buy: Sold by Amazon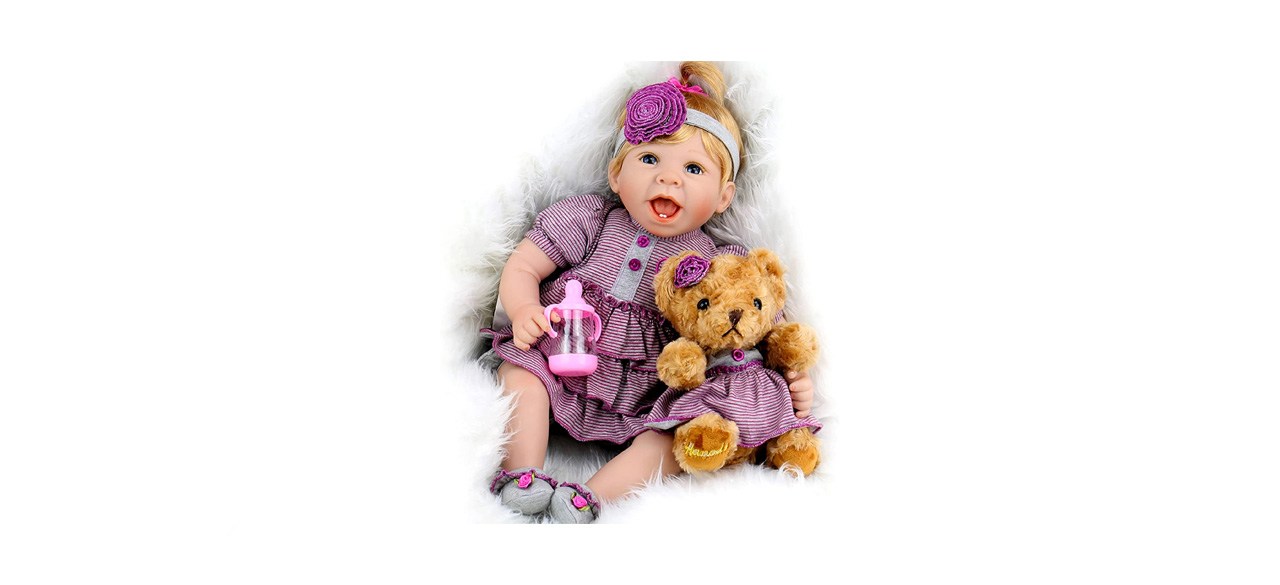 Aori Reborn Laughing Baby Doll
This 22-inch doll is made of highly durable soft vinyl and the realistic details are painted by hand. She comes in a purple onesie and has a teddy bear with a dress that matches.
Where to buy: Sold by Amazon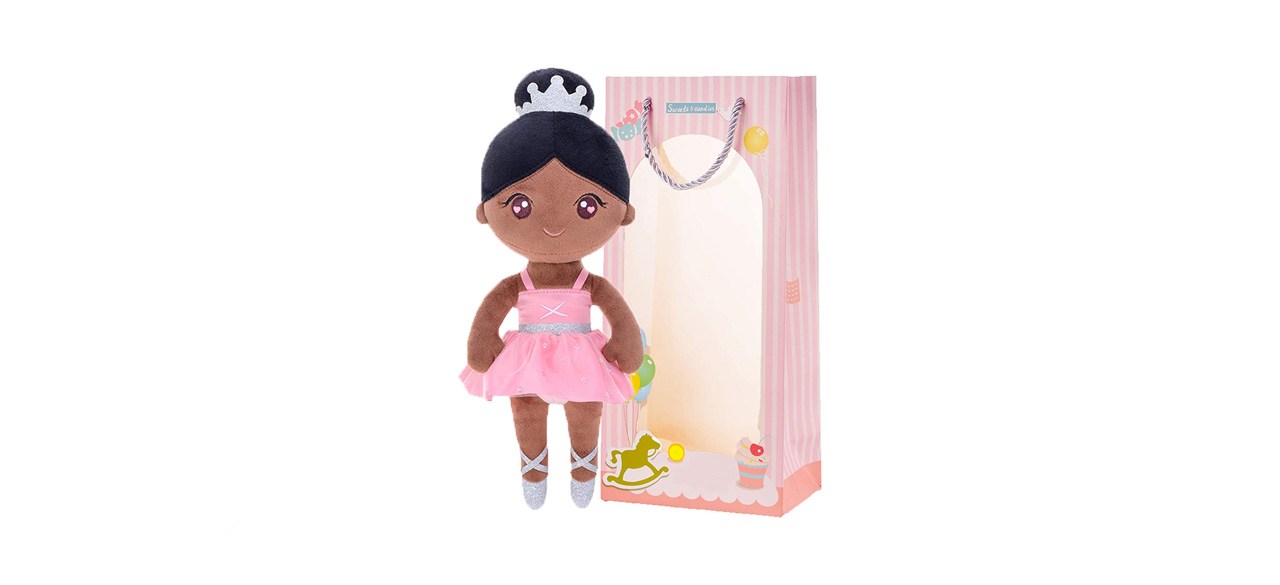 This African American ballerina is made of polyester and cotton and stands 13 inches tall on the tips of her ballet shoes. Her hair is done up in a bun and held in place by a sparkly tiara.
Where to buy: Sold by Amazon
Best dolls on Amazon for tweens and teens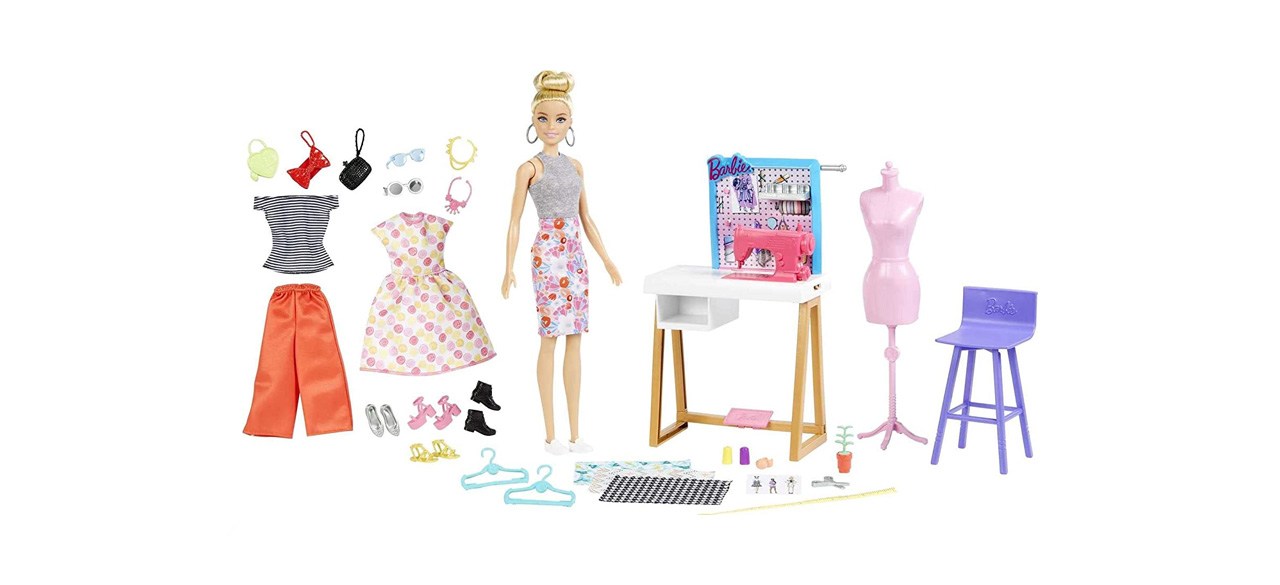 Barbie Fashion Designer Studio Set
Barbie designs and makes her own fashions in her own studio with a desk, sewing machine and mannequin. This set comes with actual fabric swatches.
Where to buy: Sold by Amazon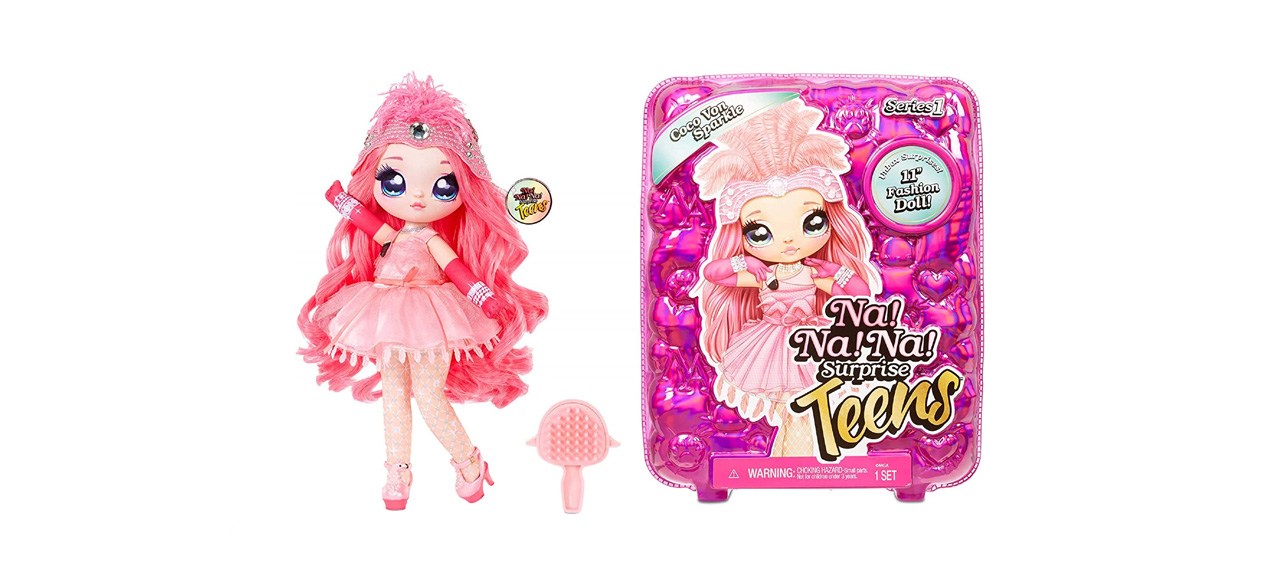 MGA Entertainment Na! Na! Na! Surprise Coco Von Sparkle
This soft plush fabric teen fashion doll is inspired by flamingos. When you open the package, you get to pop the balloon to reveal all Coco's accessories, including long gloves and diamond jewelry.
Where to buy: Sold by Amazon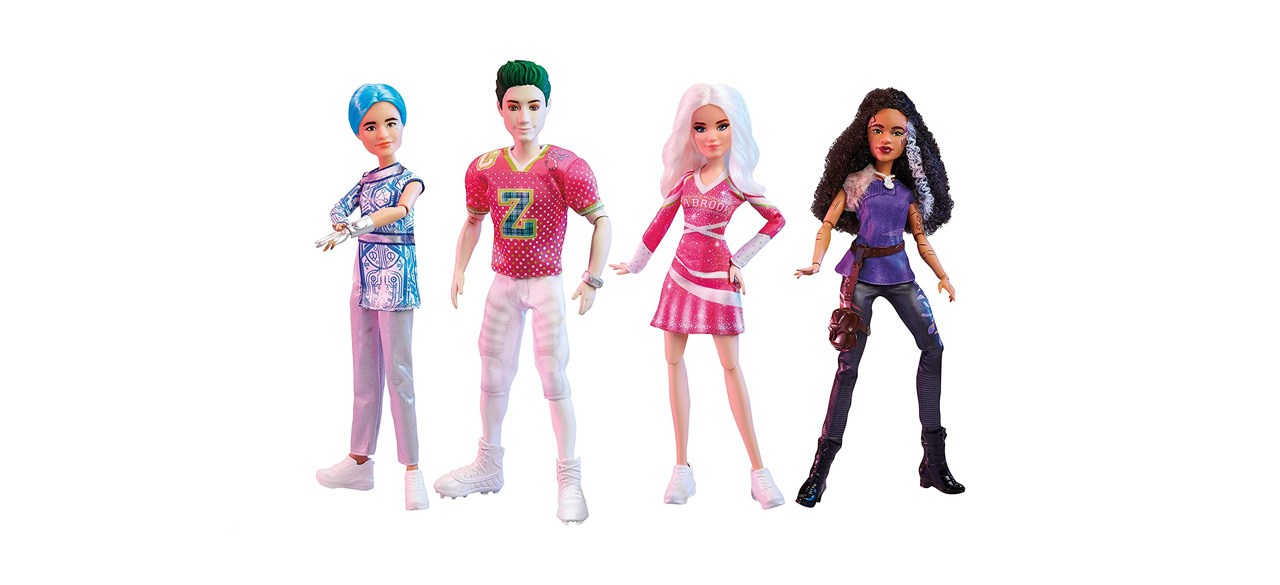 Disney Princess "Zombies 3" Leader of the Pack 4-Pack Action Dolls
Addison, A-Aspen, Willa and Zed wear clothes from Disney's "Zombies 3" movie. These action dolls are 12 inches tall and have 11 points of articulation so you can pose them any way you wish.
Where to buy: Sold by Amazon
Best collectible dolls on Amazon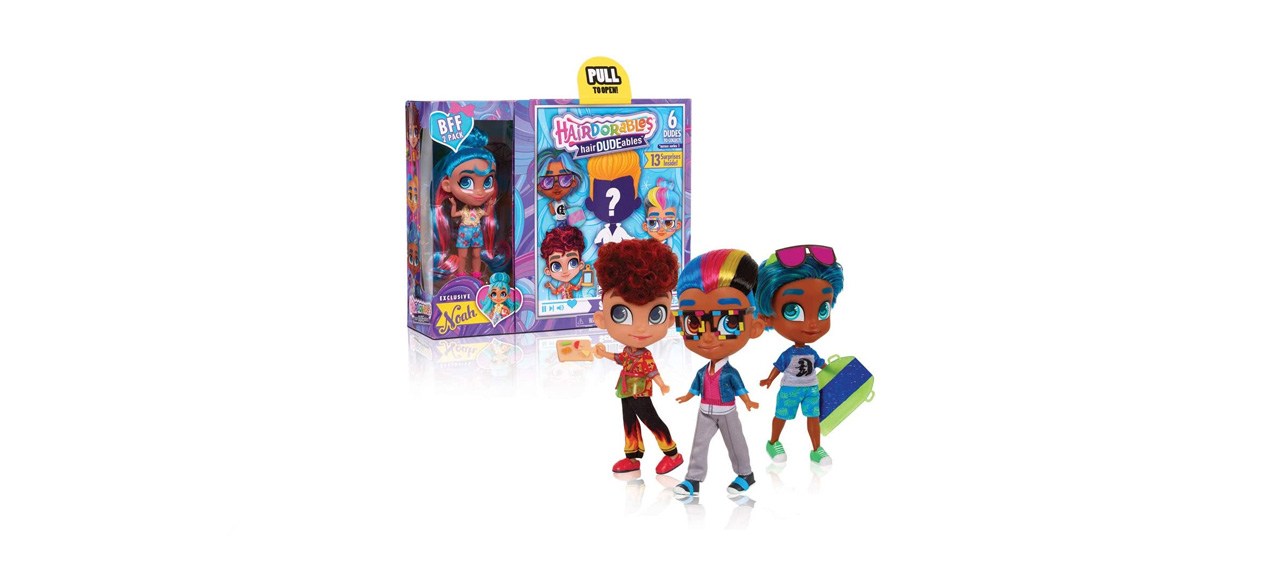 Just Play Hairdorables Hairdudeables Collectible Dolls, Series 1
This dude squad comes with outrageous hair and attitudes. You get one doll you can see and a secret best friend along with 15 surprises inside.
Where to buy: Sold by Amazon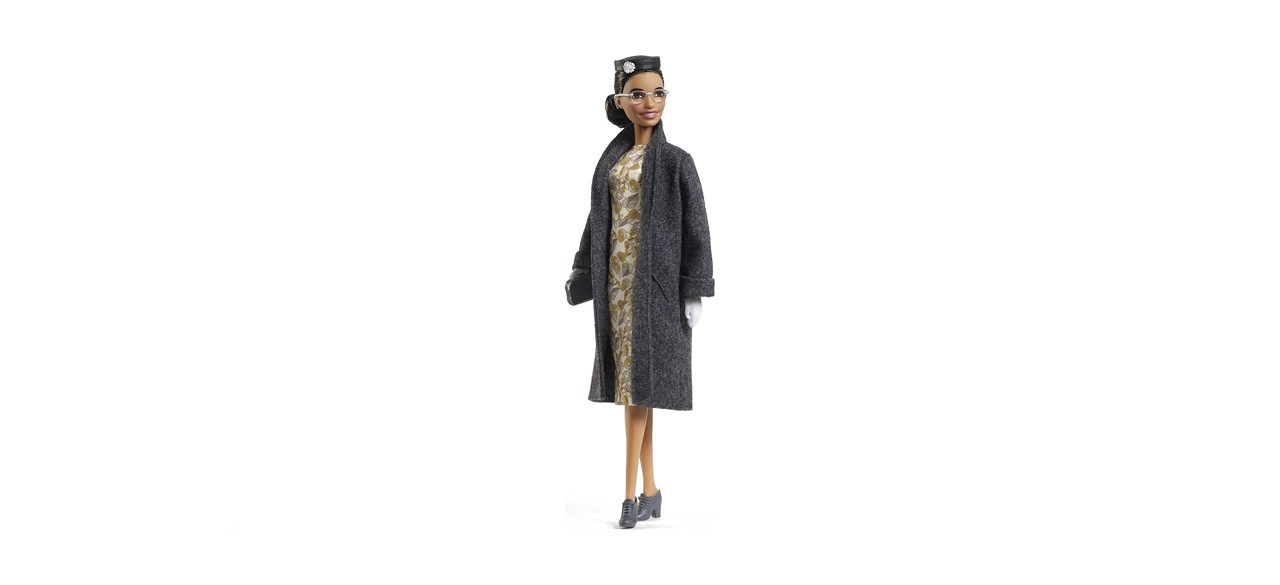 Barbie Inspiring Women Series Rosa Parks
Rosa Parks was one of the catalysts of the modern civil rights movement. This collectible doll comes with its own stand and a certificate of authenticity.
Where to buy: Sold by Amazon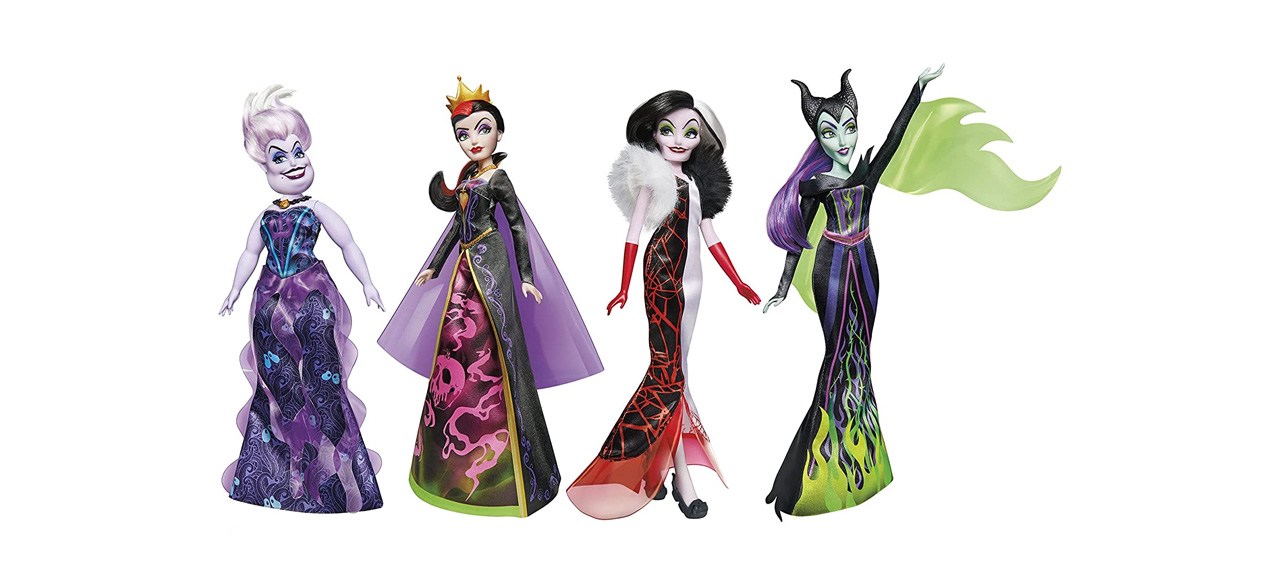 Disney Villains Black and Brights Fashion Doll 4-Pack
You get Cruella de Vil, the Evil Queen, Maleficent and Ursula in one package. Each doll has a neon-accented removable outfit, including Maleficent's wings, Ursula's tentacle-inspired belt, the Evil Queen's cape and Cruella's faux fur collar.
Where to buy: Sold by Amazon
Want to shop the best products at the best prices? Check out Daily Deals from BestReviews.
Sign up here to receive the BestReviews weekly newsletter for useful advice on new products and noteworthy deals.
David Allan Van writes for BestReviews. BestReviews has helped millions of consumers simplify their purchasing decisions, saving them time and money.
Copyright 2023 BestReviews, a Nexstar company. All rights reserved.