This is an archived article and the information in the article may be outdated. Please look at the time stamp on the story to see when it was last updated.
Keep your workout apparel clean and fresh with these products
Whether you work out at home or in your favorite gym, there is a good chance that your gym clothes will develop lasting odors. However, you don't have to settle for workout wear that emits offensive smells. To help wash your gym clothes effectively and keep them smelling their best, we turned to our fitness expert Judd NeSmith for tips and tricks to tackle odors before they take hold.
In this article: OxiClean Odor Blasters Odor and Stain Remover, Nathan Power Wash Sport Detergent and Tide Febreze Sports Odor Defense
NeSmith's tips for removing gym clothes odor
One of the signs of a satisfying workout is when you break a sweat. However, when sweat mixes with bacteria that's naturally found on skin, the result is body odor that can get trapped in the fibers of clothing. However, NeSmith said proper laundering will help prevent smelly fabrics without affecting the longevity of workout clothing.
"Based on my experience as a coach, personal trainer and athlete for more than 25 years and as someone who works in athletic clothing, I highly recommend washing all athletic apparel inside out and in cold water," he said. "Some experts recommend using hot water, but I've learned that washing at that temperature can really damage the synthetic fabric that most workout apparel is made of."
Using the right laundry cleaning products and skipping the dryer can help too, Nesmith continued. "To really help remove odors from workout clothing, I like to use a sports laundry detergent like OxiClean Odor Blaster Stain & Odor Remover. I've also recently started to hang-dry my workout clothing instead of using the dryer since this can really add a fresher scent, too."
Best products our expert recommends to wash gym apparel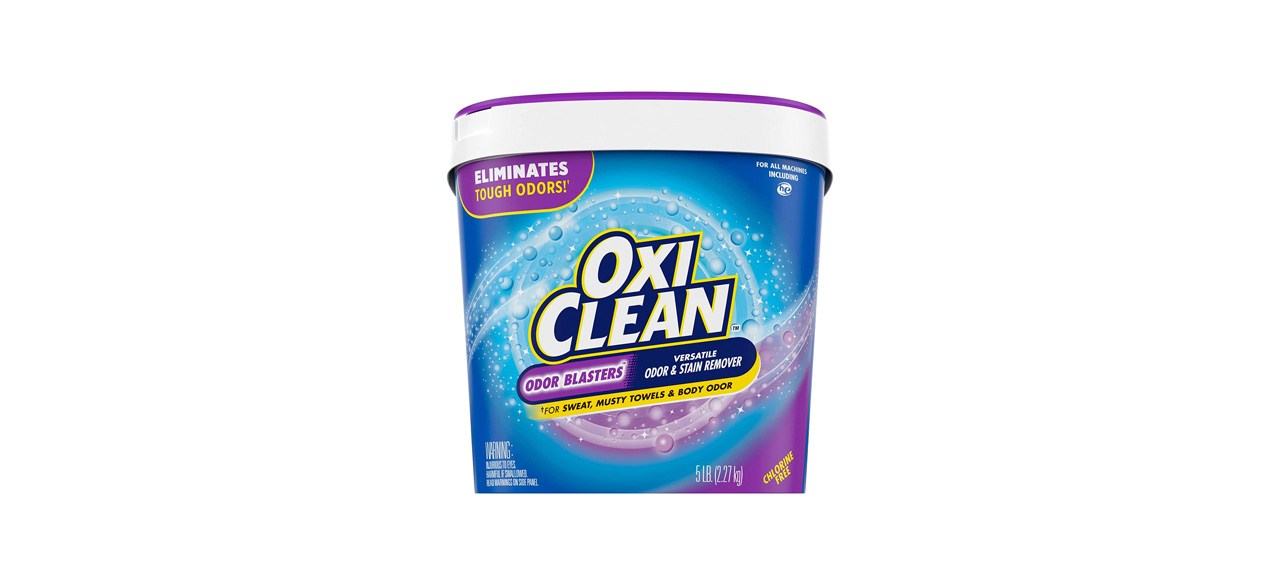 OxiClean Odor Blasters Odor and Stain Remover
When you have clothes that are drenched in sweat, you need a product that's formulated to clean them effectively. That's why NeSmith recommends this product that's formulated to neutralize odors while removing stubborn dirt and stains. It also has a pleasant scent that makes clothes smell fresh.
Sold by Amazon and Home Depot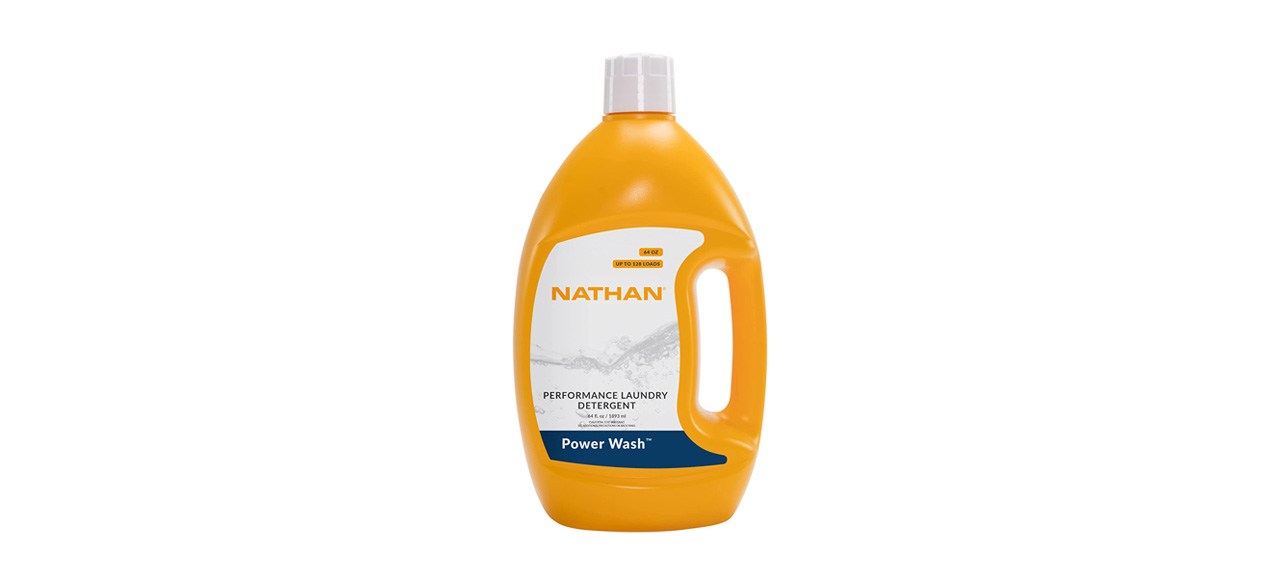 Nathan Power Wash Sport Detergent
This detergent offers a neutral pH formula that removes odors, cleans clothes and protects all types of fabrics and synthetic materials. It's also made of natural ingredients, which appeals to the eco-conscious shopper.
Sold by Amazon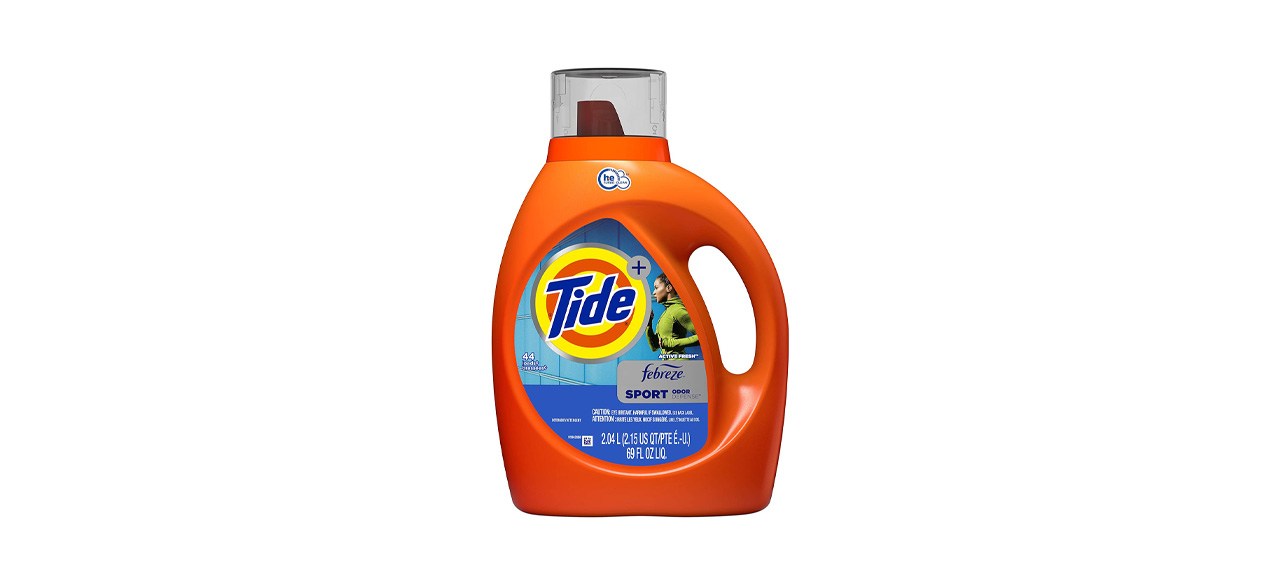 Tide Febreze Sports Odor Defense
Made by a top brand, this liquid detergent contains Febreze that eliminates odors and leaves behind a delightful scent. It is also effective at removing stains and brightening colors to keep clothes looking like new.
Sold by Amazon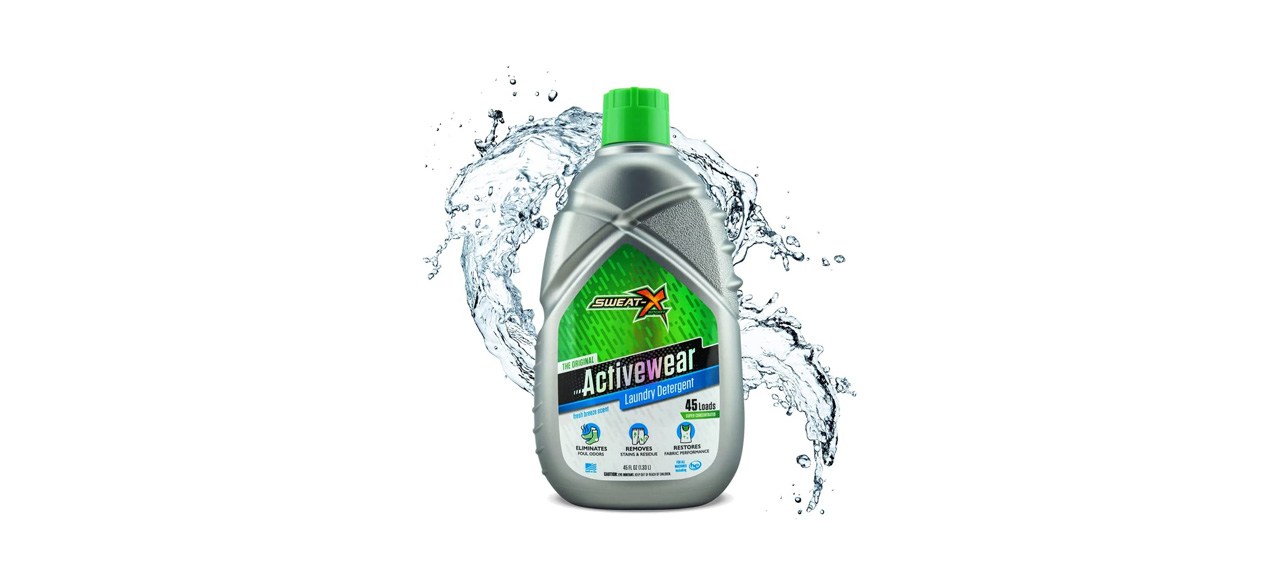 Sweat X Sports Laundry Detergent
Not only does this product protect fabrics, it also removes odors that have been caused by sweat and bacteria. What's more, stains don't stand a chance with the powerful cleaning action it delivers.
Sold by Amazon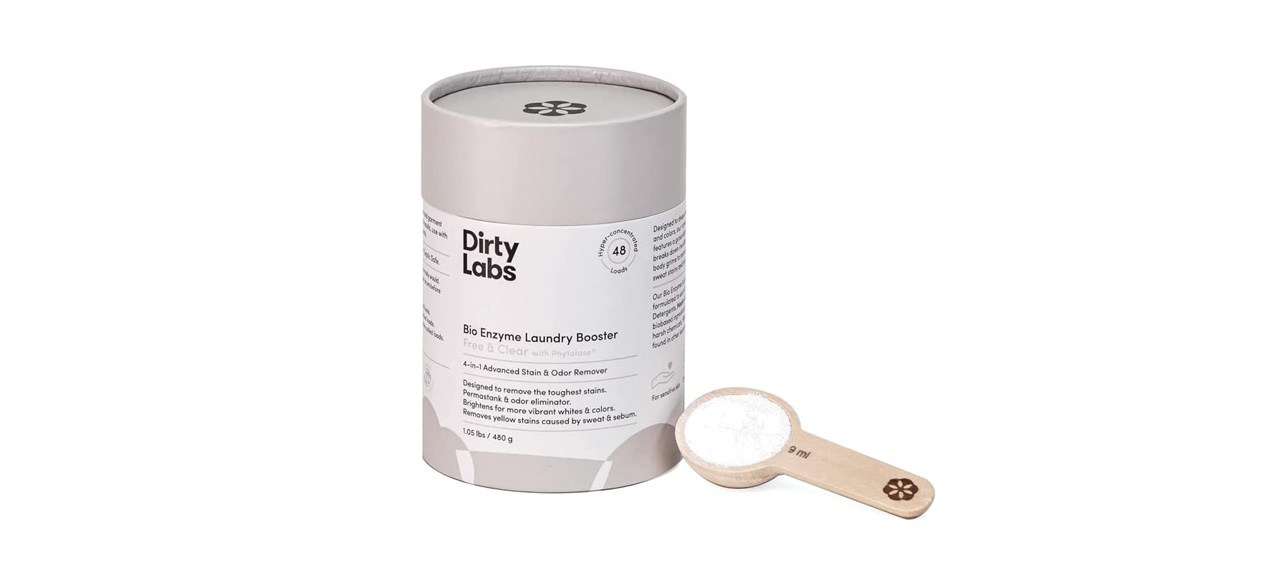 Dirty Labs Bio Enzyme Laundry Booster
Add this booster to your washing machine and odors and stains will be gone. That's because it's formulated with enzymes that remove them naturally. Fans also love that it's made without artificial additives and chemicals.
Sold by Amazon
Other products to consider
In addition to NeSmith's outstanding recommendations, our team suggests our favorite laundry and odor-busting products.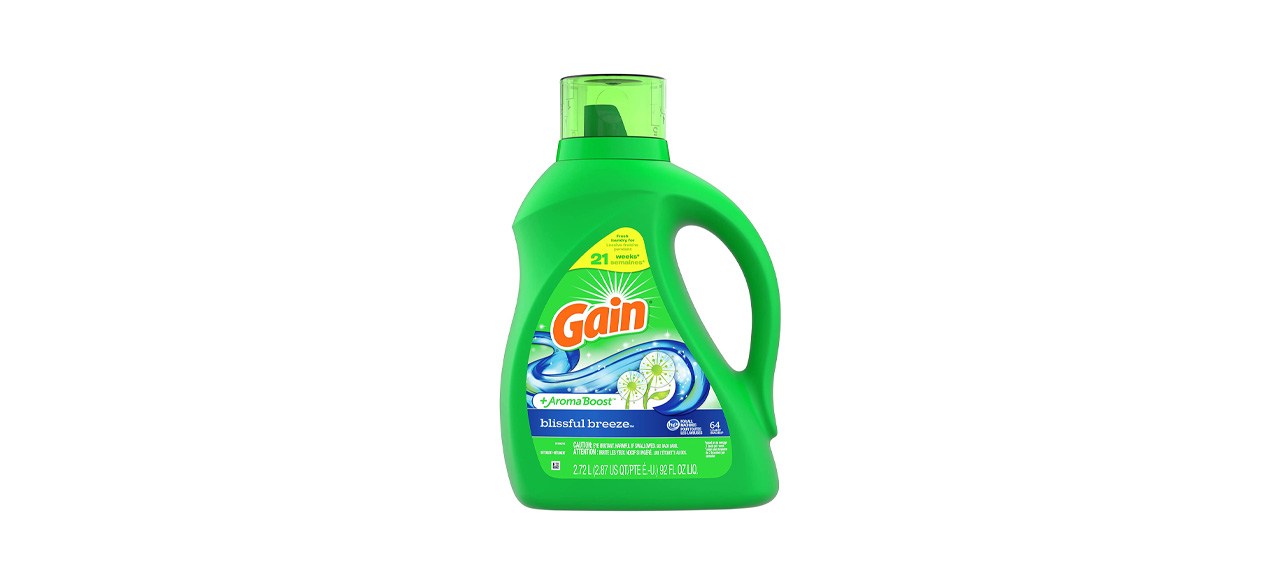 Gain + Aroma Boost Liquid Laundry Detergent
We love this Gain detergent for its proprietary Aroma Boost that leaves behind a refreshing, long-lasting scent. Clothes also come out of the laundry feeling soft and free of dirt and stains.
Sold by Amazon and Home Depot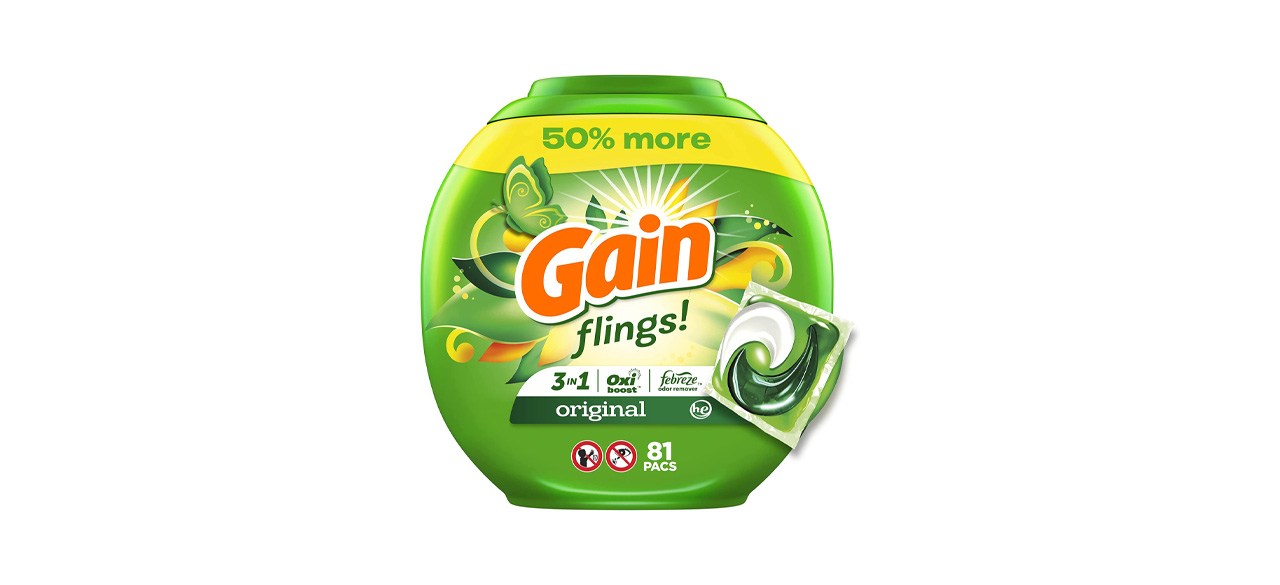 Gain Flings Laundry Detergent Soap Pods
If you prefer pods over liquid laundry detergent, this popular brand also offers a bold scent in pod form. Each pod cleans laundry effectively without leaving behind residue. Infused with Febreze, they remove odors from fabrics while leaving behind a pleasant scent that lingers. The pods are simple to use and come in a handy plastic tub.
Sold by Amazon and Home Depot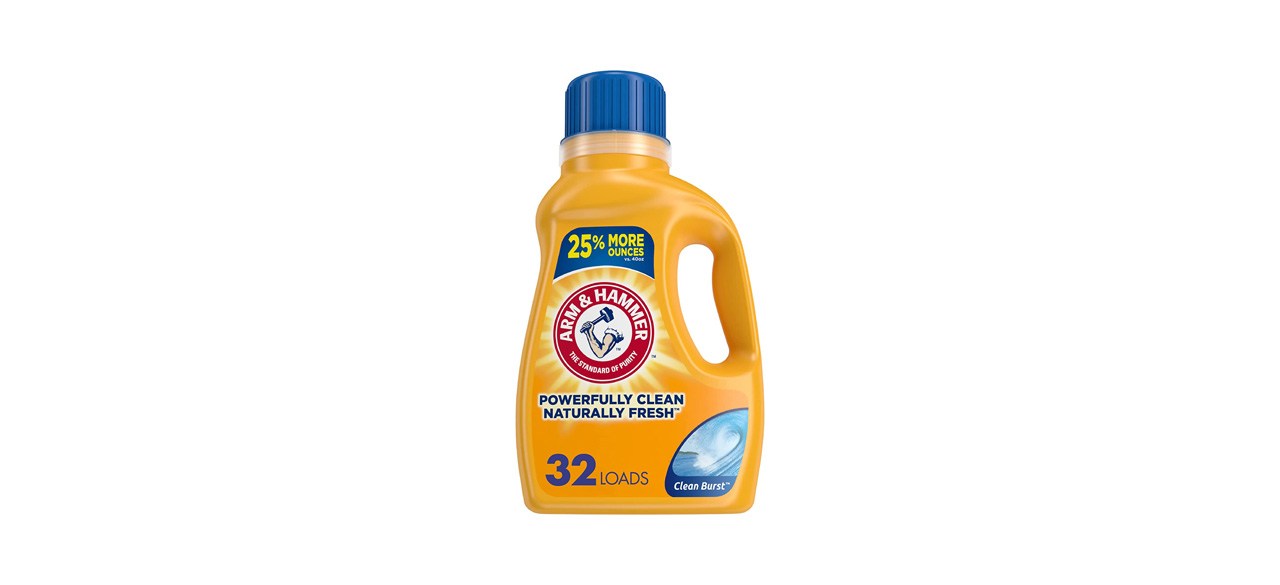 Arm & Hammer Clean Burst Liquid Laundry Detergent
When it comes to tough odors that get deep into the fibers of clothes, it takes an effective deodorizer to remove them. Known for its odor-removing powers, baking soda is a key odor-fighting ingredient in this liquid laundry detergent. It's also great at removing tough stains.
Sold by Amazon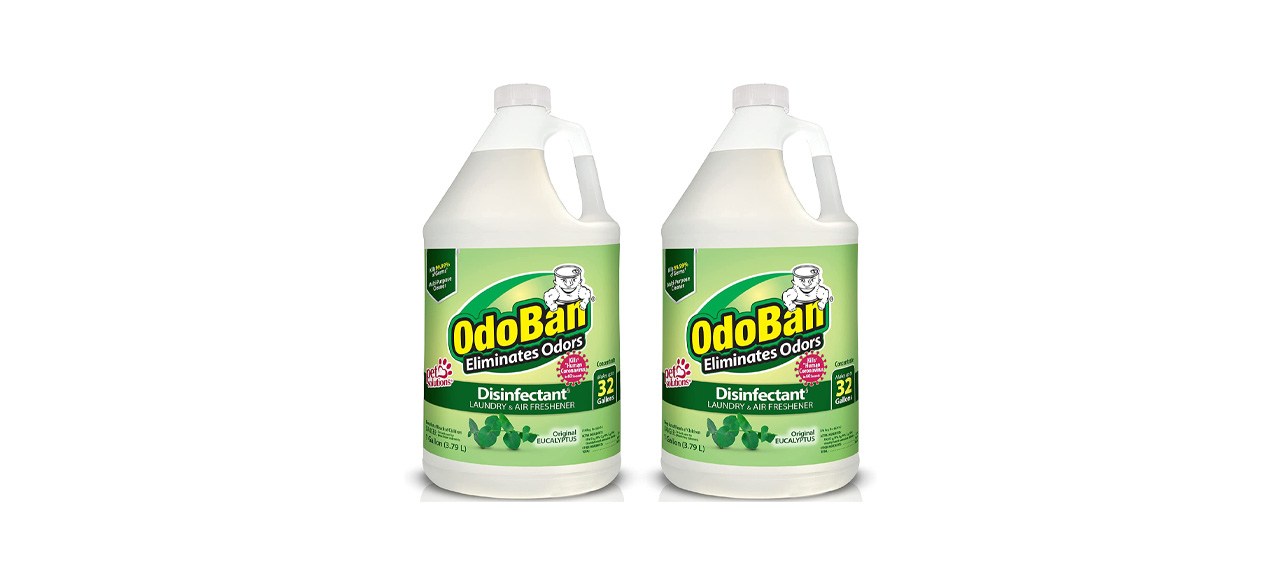 OdoBan Disinfectant Laundry and Air Freshener
This versatile odor eliminator can be used for many household purposes, including leaving behind a delightful aroma when added to the rinse cycle. In addition to delivering a clean-smelling scent, it also kills germs that can cause odors.
Sold by Amazon and Home Depot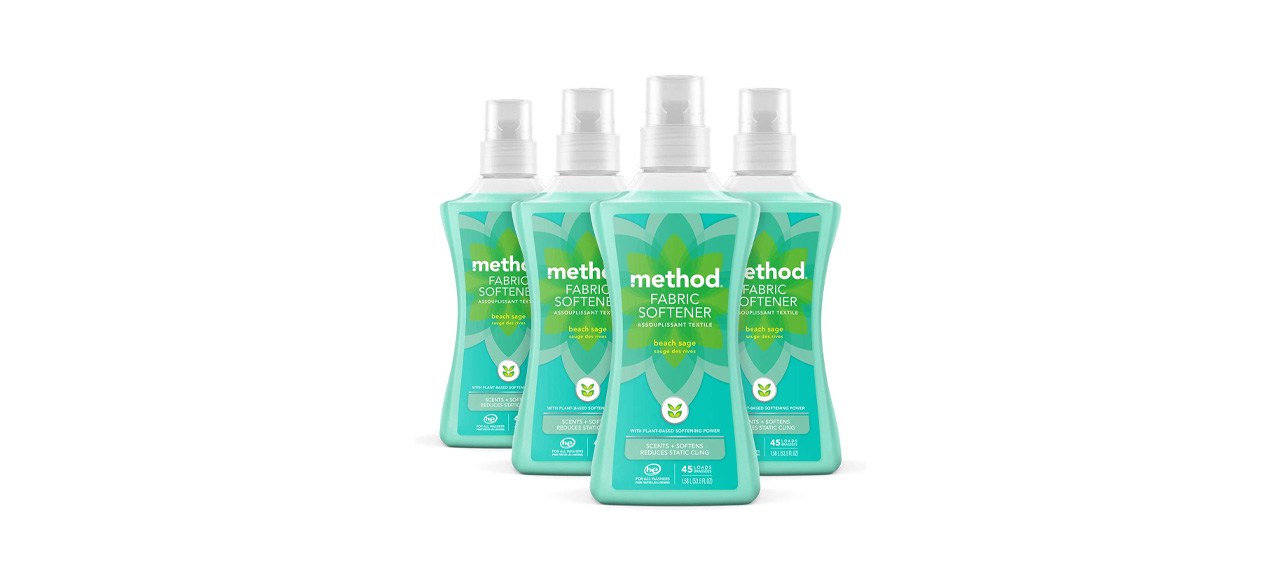 Washing odorous gym clothes is half the battle. You also want to reduce static and intensify the fresh smell. This fabric softener is made of natural ingredients that eliminate static while adding a scent boost to clothes.
Sold by Amazon
Want to shop the best products at the best prices? Check out Daily Deals from BestReviews.
Sign up here to receive the BestReviews weekly newsletter for useful advice on new products and noteworthy deals.
Jennifer Manfrin writes for BestReviews. BestReviews has helped millions of consumers simplify their purchasing decisions, saving them time and money.
BestReviews spends thousands of hours researching, analyzing and testing products to recommend the best picks for most consumers.
Copyright 2023 BestReviews, a Nexstar company. All rights reserved.