This is an archived article and the information in the article may be outdated. Please look at the time stamp on the story to see when it was last updated.
From shopping smarter to cooking creatively, here's how to reduce food waste at home
When was the last time you threw out a container of leftovers you'd forgotten about? It may not have felt like a big deal at the time, but food waste is a huge concern. About one-third of all food in the United States doesn't get eaten. More than 80% of household food waste ends up in landfills. Reducing your food waste will not only save you money, it'll conserve vital resources. Cut down on food waste by both shopping for and storing food smarter.
Tips to prevent food waste
The first and best way to prevent food waste is to avoid overbuying. Use meal planning and grocery lists to plan what kind of food you need and in what quantities. Remember to portion correctly to avoid having lots of leftovers going to waste. Stick to the list once you're in the store. Impulse buys can lead to half-full bags of stale chips or moldy forgotten fruit.
At home, organize your fridge with a designated area for foods that need to be used up quickly, such as leftovers. Use clear food storage containers or bins in the pantry and fridge to help you easily identify what you have and in what quantities. Frequently check the fridge for perishable food products that need to be eaten, tossed or frozen for later use.
Creative food waste solutions
Some foods can still be used even if they've started to look a little unappetizing. For example, freezer burn can affect texture, but the food is still safe to eat. It's also possible to cut areas of spoilage off of fruits and vegetables and eat the unspoiled parts. Even cheese can be salvaged. For hard and semi-soft cheeses with spots of mold, cut at least 1 inch around the mold to save the rest of the cheese.
Repurpose food that's past its prime by including it in casseroles, stir fries, soups, smoothies or even baked goods. Stale bread can be repurposed into croutons or breadcrumbs, while many types of vegetable greens can be sauteed, added to soups or turned into pesto. By using every possible scrap of produce, you'll be capturing more nutrients, as well as saving money.
How to store food safely
Make sure your home fridge is set to 40 degrees or colder to protect perishable food. Your freezer should be at 0 degrees at the highest. If you're concerned about your appliance's settings, an appliance thermometer can help you confirm the temperature. Put leftovers in the fridge within two hours to prevent foodborne illness.
Is my food still good?
Storing food is pretty straightforward, but knowing when to toss food can be more complicated because food product dating is not always easy to understand. It's possible you're throwing out food that's still safe to eat even if the date on the package says otherwise.
Generally, food products use the phrase "Best if used by," but you may still see phrases such as "sell by" or "expired." A food product's shelf life also changes after being opened. Use the FoodKeeper app or another trusted app to learn how long certain foods last and how to store them properly.
Best products to prevent food waste
Sweetzer & Orange Meal Planner and Grocery List
This magnetic grocery list hangs on the fridge, conveniently placed to let you plan meals and note what ingredients you need on the same page. Tear the list off at the perforation when it's time to go shopping. Sold by Amazon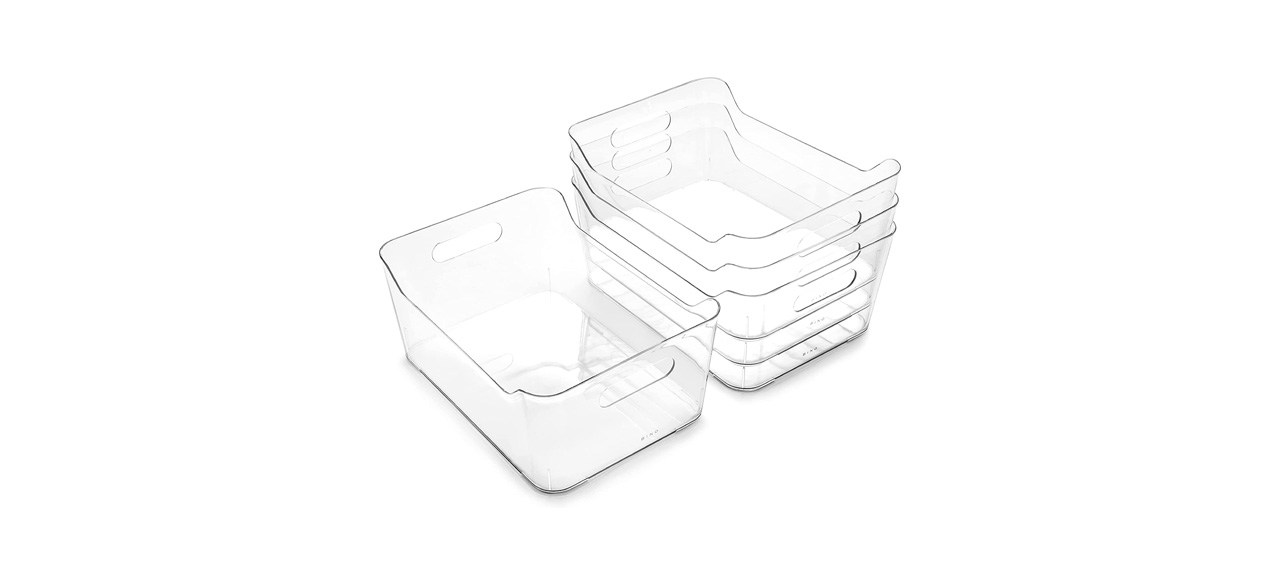 Put these BPA-free, shatter-resistant bins in your fridge or pantry to help you easily see your produce, condiments or snacks. They're available in four sizes and ship in a set of four. Sold by Amazon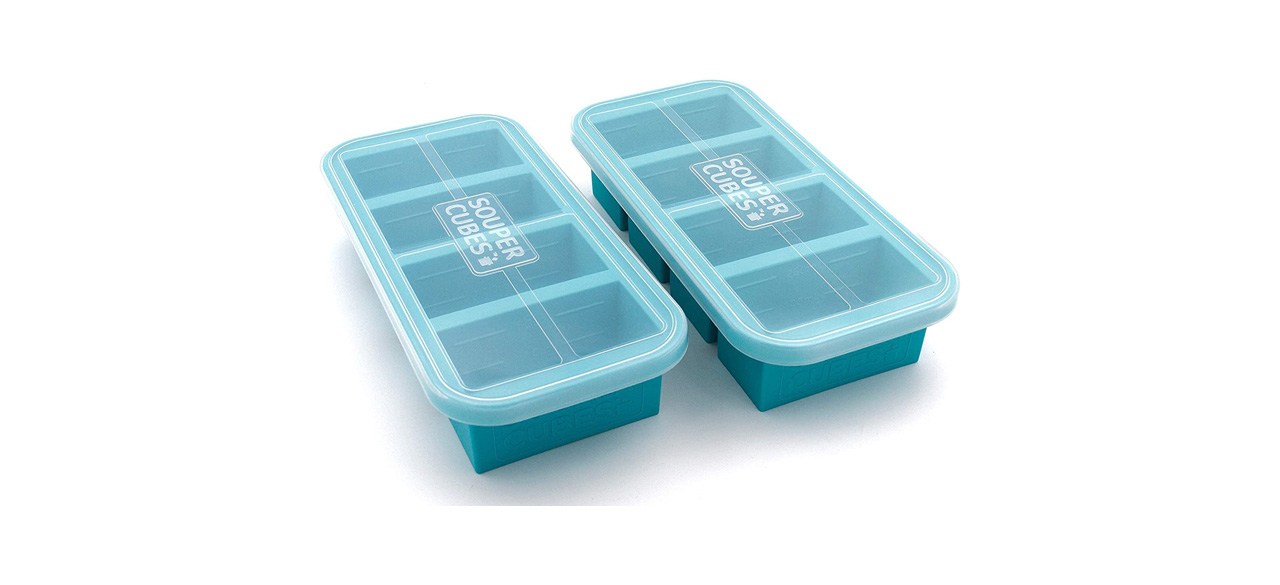 Souper Cubes 1-Cup Silicone Freezing Tray with Lid
Store perfect 1-cup portions of broth, sauces and more in these convenient silicone trays. The snug lids help preserve taste and make them easy to stack. They're also great for meal prep: Pop ingredients into the compartments so you'll have everything you need on hand. Sold by Amazon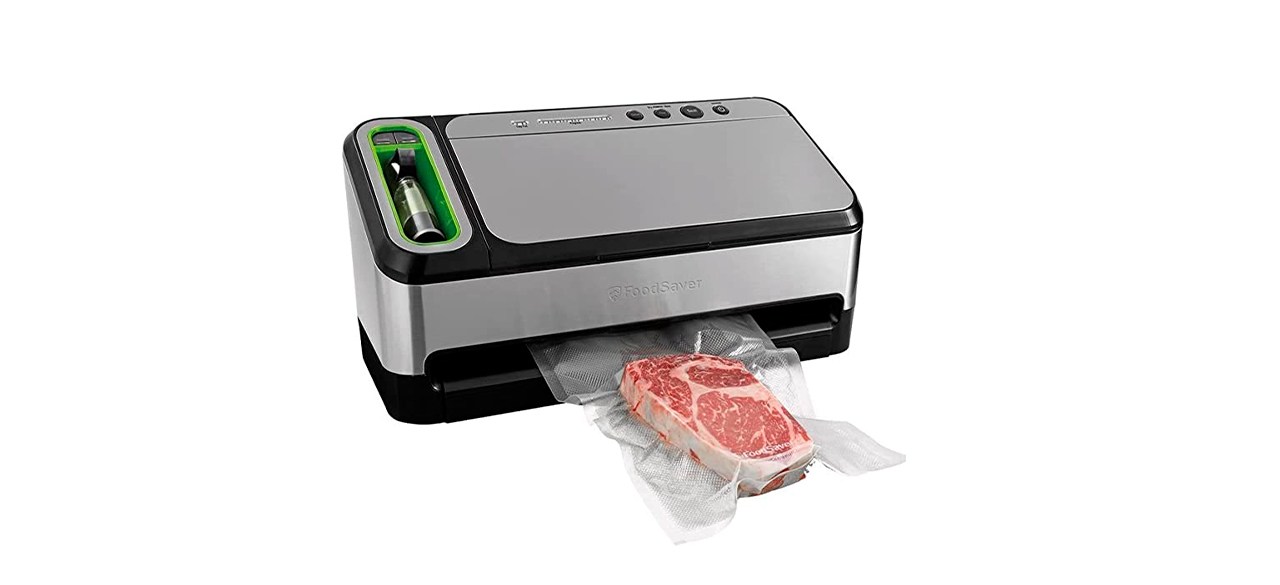 FoodSaver Vacuum Sealer Machine
Vacuum-sealing food can help it last up to five times longer. This fully automatic, feature-packed model has automatic bag detection, a handheld sealer and more. It also comes with several bag sizes. Sold by Amazon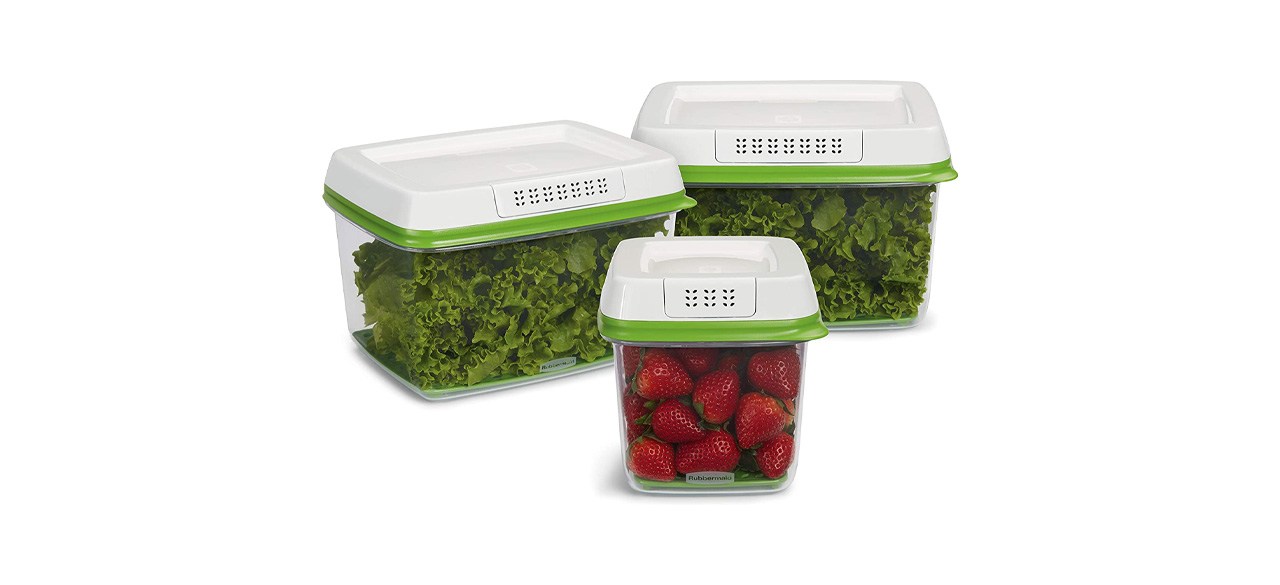 Rubbermaid FreshWorks Produce Saver Containers
These containers are specially designed to extend the shelf life of berries, heads of lettuce and
other produce. A ventilated base helps keep moisture away from food while a lid filter promotes air flow. Sold by Amazon and Wayfair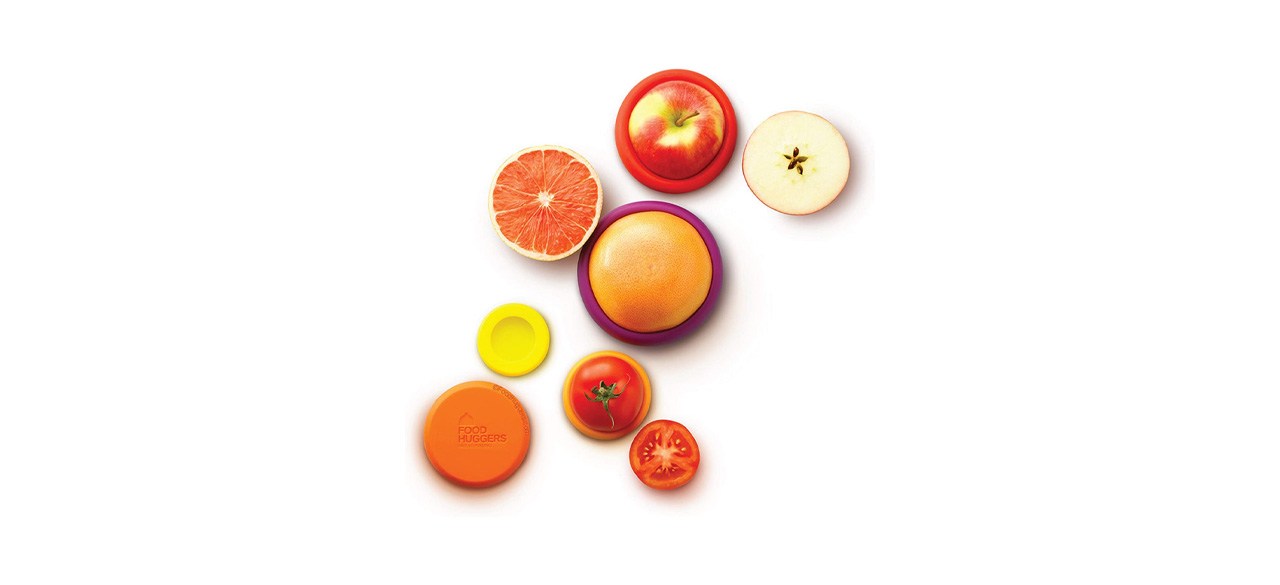 Food Huggers 5-Piece Reusable Silicone Food Savers
Protect produce ranging from bananas to bell peppers with these grippy silicone wraps. Simply lay the Food Hugger flat and gently press the cut side of the produce down to create an airtight seal. They come with a lifetime warranty and are available in five colorways. Sold by Amazon
Want to shop the best products at the best prices? Check out Daily Deals from BestReviews.
Sign up here to receive the BestReviews weekly newsletter for useful advice on new products and noteworthy deals.
Laura Duerr writes for BestReviews. BestReviews has helped millions of consumers simplify their purchasing decisions, saving them time and money.
Copyright 2023 BestReviews, a Nexstar company. All rights reserved.