Just like planet Earth, water is the main ingredient in your body. According to the USGS, "up to 60% of the human adult body is water," while the Mayo Clinic states that water "makes up about 50% to 70% of your body weight." Without water, you would only survive about three days. This makes water, especially clean drinking water, very important.
Unfortunately, it's easy to get caught up in the day and forget to drink water for hours at a time. To stay healthy, you need to train yourself to drink water, whether or not you are thirsty.
Shop this article: APEC Water Systems 5-Stage Under-Sink Reverse Osmosis Drinking Water Filter System, Glacier Bay Bottom-Load Water Dispenser, Brita Faucet-Mount Water Filtration System
Why is water important to the body?
Without clean drinking water, you wouldn't survive. This is because nearly everything your body does requires water. Water:
Lubricates your joints.
Helps keep your muscles functioning properly.
Delivers oxygen to your vital organs.
Helps you maintain a consistent body temperature.
Protects the brain and other sensitive tissue.
Helps keep you alert.
Allows you to think and focus.
Helps you maintain a safe blood pressure.
Lets you digest food.
Transports nutrients to where they are needed.
Contributes to healthy-looking skin.
Lets you get rid of harmful toxins and waste.
Can prevent fatigue and help you get a better night's sleep.
What happens if I don't drink enough water?
If you do not drink enough water, any of your body systems that depend on water can begin to fail. Symptoms of dehydration may include dry mouth, inability to shed tears, sunken cheeks, dark urine, extreme thirst, fatigue, dizziness, confusion, irritability, inability to sleep and constipation.
Dehydration can be life-threatening. You may require prompt medical attention. Call your doctor if you are suffering from symptoms of dehydration.
How much water do I need?
Everyone wants a simple answer to this question. Unfortunately, there isn't one. There are helpful reminders that encourage you to drink water, but they might not apply to your situation. Drinking eight glasses of water per day, for instance, is a good start, but for most of us, that's not enough — the more body mass you have, the more water you require. The Mayo Clinic recommends 15.5 cups of fluids a day for men and 11.5 cups of fluids a day for women.
Other sources say half an ounce to an ounce of water per pound is the ideal amount. While this is a better approach, it doesn't work if you are an athlete, you are breastfeeding, you have a virus or you have a condition that requires you to replenish more fluids than the average person.
Your water needs will change based on your activity level, the foods you eat, the temperature and other critical factors. To stay properly hydrated, you need to monitor yourself. There are three ways you can quickly learn if you are drinking enough water:
You should rarely (never) feel thirsty. If you are thirsty, it means you are already dehydrated.
Your urine should be golden. If it's brown, you're not drinking enough water; if it's clear, you're drinking too much water.
Consult with your doctor. Talk to your doctor to determine what your typical daily water intake should be.
Why do I get thirsty?
The hypothalamus is the part of the brain responsible for homeostasis. In simpler terms, it is the control center for your body. The hypothalamus constantly monitors what is going on inside you to keep things balanced. It regulates body temperature and emotional responses and controls your appetite. When something is amiss, the hypothalamus triggers a reaction that solves the problem or encourages you to solve the problem.
Regarding thirst, the hypothalamus monitors sodium, blood pressure and other substances in your body. When blood volume or blood pressure drops or sodium concentration is too high, the hypothalamus sends out a message and you get thirsty.
The hypothalamus only sends this message out when the body is already in a state of imbalance. It's like the oil light in your car: It only turns on after the damage has begun. This is why you need to drink water before you get thirsty.
FAQ
Q. Are there any easy strategies to drink more water?
A. Try building the act of frequently drinking water into your daily routine. Helpful habits can include carrying a water bottle with you, drinking a pitcher of water every day or getting something that makes drinking convenient, such as a home water cooler.
Q. Can you drink too much water?
A. While it is rare for a healthy individual to drink too much water, it is possible. When this happens, the sodium content in your blood becomes diluted and your cells swell. The condition is called hyponatremia, and it can be life-threatening.
Q. Can I just drink water when I get thirsty?
A. You get thirsty when you are dehydrated. If you wait until you are thirsty to drink water, the damage to your body has already been done. To stay healthy, you need to condition yourself to drink water before you get thirsty.
Q. Is eight glasses of water a day enough?
A. Eight glasses a day may be enough for a small person with limited activity. It may also be a great goal if you are constantly struggling to drink enough water. However, for most people, it is the bare minimum you should drink. The color of your urine will tell you if it is enough — strive for a golden yellow.
Q. What are the benefits of staying hydrated?
A. The benefits of staying hydrated are many. You can think better, perform better, stay healthier, be happier and have fewer aches and pains. Staying properly hydrated can also help you maintain a healthy weight, get a better night's sleep and more. There is no reason a healthy individual should not stay hydrated.
What you need to buy to stay hydrated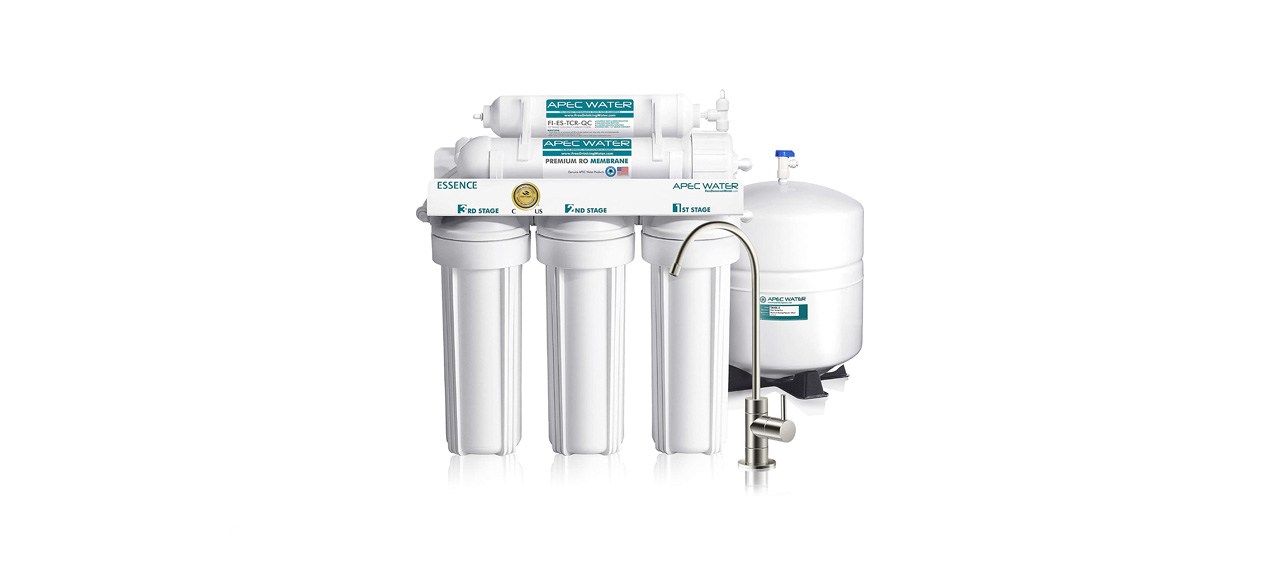 APEC Water Systems 5-Stage Under-Sink Reverse Osmosis Drinking Water Filter System
The easiest way to stay hydrated is to start drinking from the tap again. This under-sink water filtration system makes drinking pure water as simple as turning on the faucet.
Sold by Amazon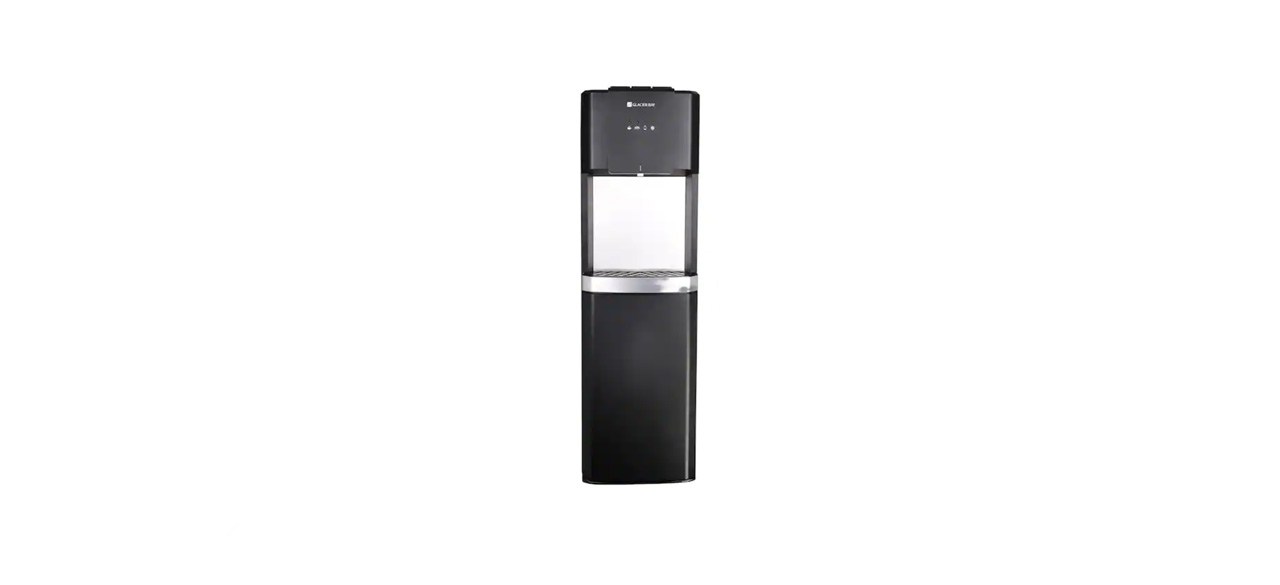 Glacier Bay Bottom-Load Water Dispenser
Whether you like your water icy cold or piping hot, Glacier Bay has you covered with its convenient bottom-load water dispenser. The press of a button lets you fill up your glass with pure, sterilized water.
Sold by Home Depot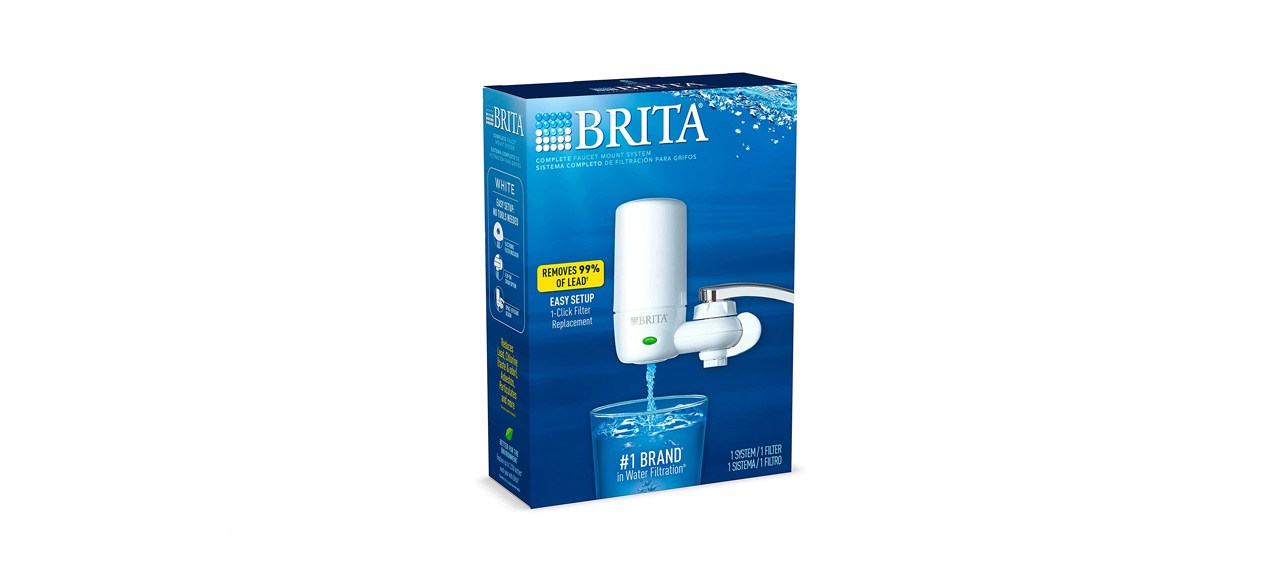 Brita Faucet-Mount Water Filtration System
This convenient, low-cost solution to getting pure drinking water for proper hydration is easy to install. Just click it onto your faucet, and get up to 100 gallons of filtered drinking water on demand.
Sold by Amazon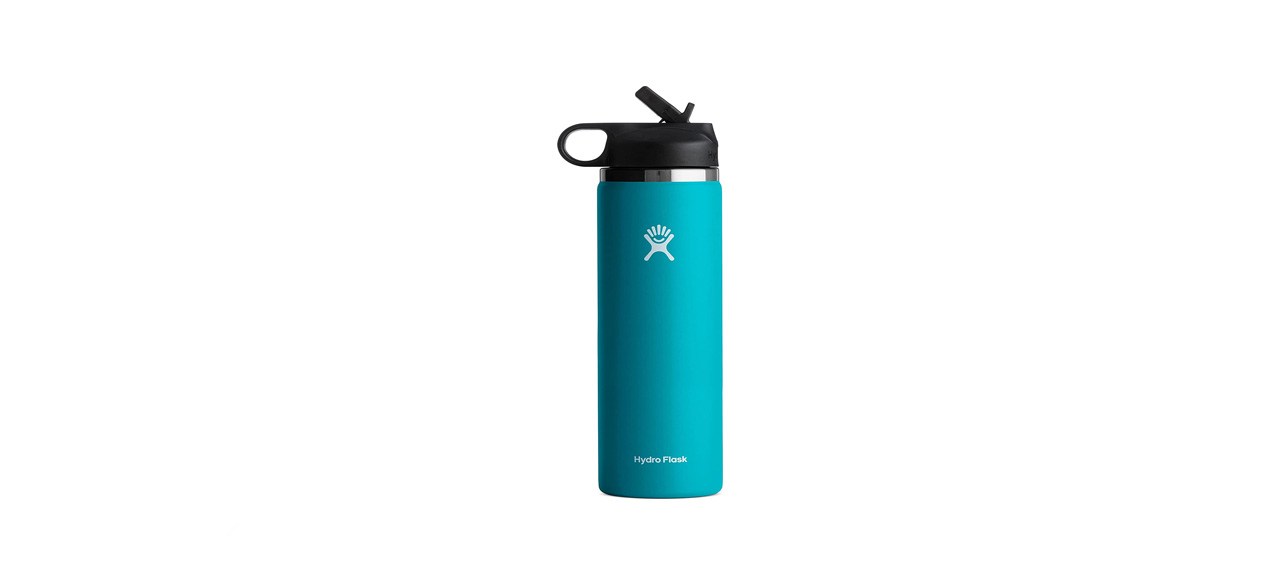 Hydro Flask Wide Mouth Straw Lid
If you have your water on hand at all times, you'll be more inclined to drink what you need. This 24-ounce Hydro Flask has a convenient built-in straw, and it will keep your water cold for up to 24 hours.
Sold by Amazon and Dick's Sporting Goods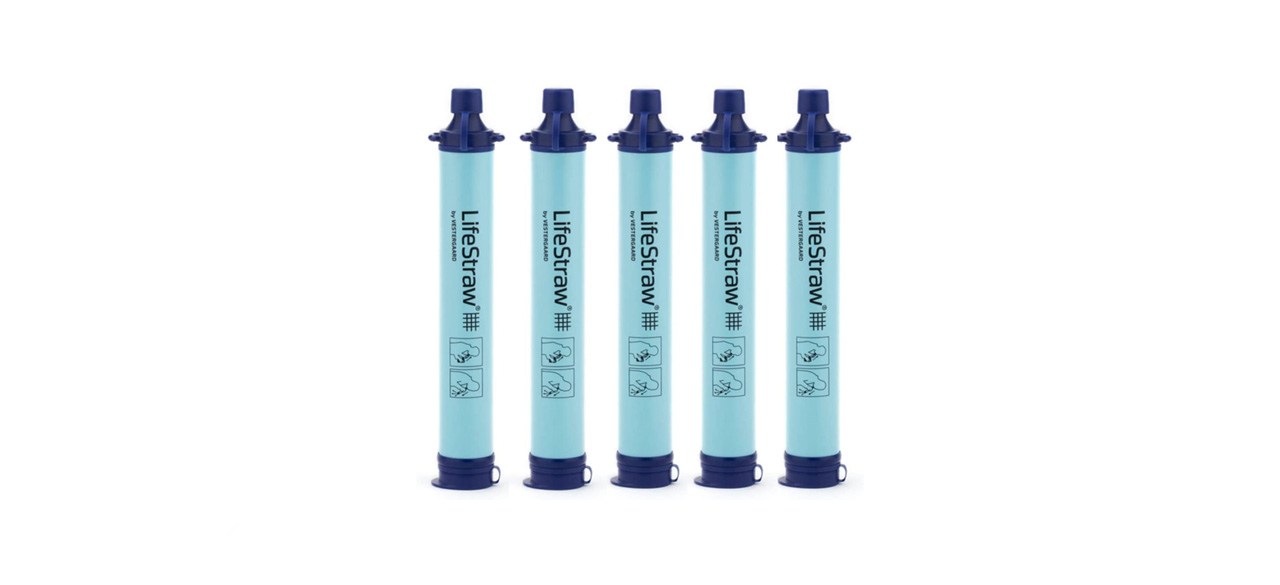 Lifestraw Personal Water Filter
If you lead an active lifestyle, it can be cumbersome to carry enough water to stay properly hydrated. Lifestraw solves this problem by letting you drink straight from nature's freshwater sources, such as streams and ponds, so you never run out of fresh water again.
Sold by Amazon
Want to shop the best products at the best prices? Check out Daily Deals from BestReviews.
Sign up here to receive the BestReviews weekly newsletter for useful advice on new products and noteworthy deals.
Allen Foster writes for BestReviews. BestReviews has helped millions of consumers simplify their purchasing decisions, saving them time and money.
Copyright 2023 BestReviews, a Nexstar company. All rights reserved.