This is an archived article and the information in the article may be outdated. Please look at the time stamp on the story to see when it was last updated.
Oreo releases new limited-edition cookie
Oreo has released a new cookie, and it's so good, they had to name it twice. This limited-edition cookie is called "The Most Oreo Oreo," and it's basically an Oreo cookie stuffed with an Oreo cookie. So fill your glass (or mug, if you prefer), and let's dip into the history of the world's top-selling cookie.
A brief history of the Oreo cookie
The first Oreo cookie was made in 1912, and by 1928, the company went global. It took Nabisco 62 years before it played with the recipe to create the first variation: Double Stuf. In 1991, the company used orange creme to make a special limited-edition Halloween cookie. By 2006, Oreo became the top-selling cookie in China. The creme expanded to triple-size for Mega Stuf cookies in 2013, but 2 years later, it slimmed down for Oreo Thins. In 2019, the company introduced its ridiculously overfilled Most Stuf cookie.
Why are there so many different Oreo flavors?
Life is filled with options. For the consumer, that's a good thing. For the manufacturer, however, it's a nightmare. How do you keep a brand fresh when there are so many other new choices constantly popping up? The answer? Limit availability and switch things up. Girls Scouts do this exceptionally well. By the time the end of January rolls around, people are craving this one type of cookie that they can only get for a short time, and they always want to know what the new flavor will be. Similarly, by having so many limited-edition cookies, Oreo has managed to remain at the top for over 100 years.
Some of the more exotic flavors Oreo released over the years
While The Most Oreo Oreo is a cookie that will find favor with traditional Oreo cookie lovers (it is an Oreo inside an Oreo, after all) there have been much more exotic offerings in the past. Here are 10 of the most outrageous Oreo flavors (so far):
Kettle Corn
Carrot Cake
Ice Cream
Hot and Spicy Cinnamon
Jelly Donut
Churro
Watermelon
Buttered Popcorn
Wasabi (not available in the U.S.)
Hot Chicken Wing (not available in the U.S.)
Eating The Most Oreo Oreo is only part of the experience
If eating The Most Oreo Oreo isn't enough, you can visit the Oreoverse, a virtual world where you can build cookies, play games, gain rewards and more. You can even win real-world prizes, as much as $50,000, by entering the weekly Oreo Code on the Oreo website.
Top Oreo cookie products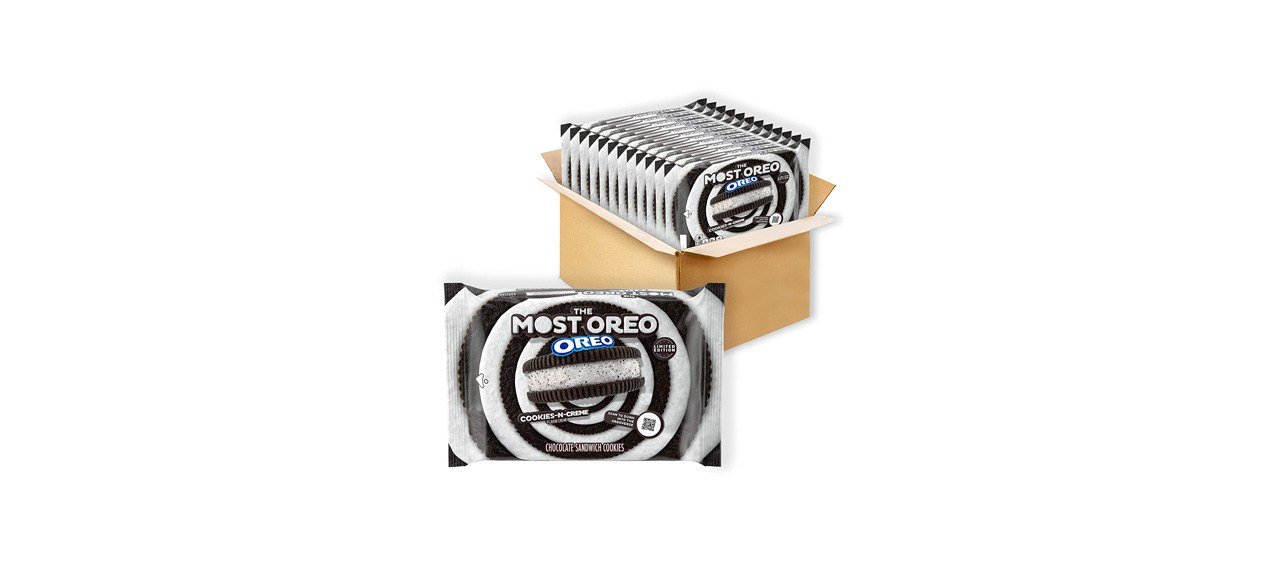 This is the brand new Oreo. It's an Oreo cookie filled with an Oreo cookie. This link gets you a dozen cookies. Unfortunately, it's such an in-demand item that it frequently goes out of stock. Add this item to your cart so you can buy it as soon as it becomes available. Sold by Amazon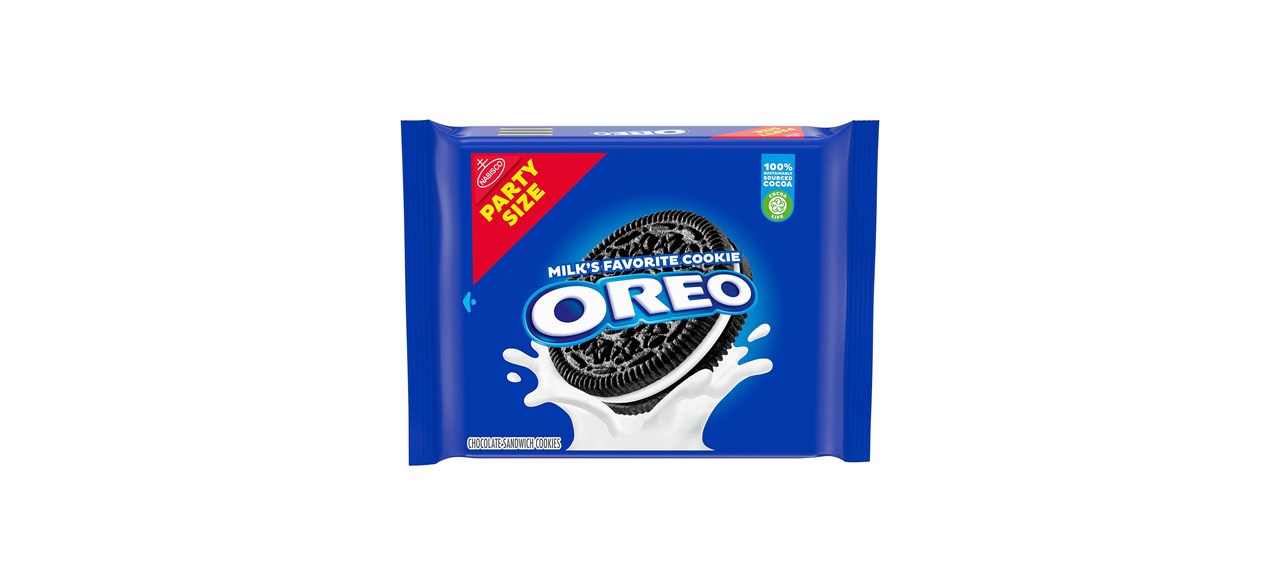 Oreo Chocolate Sandwich Cookies
These are the classic Oreo cookies. This Party Size offering gives you 33% more than the family size package. Sold by Amazon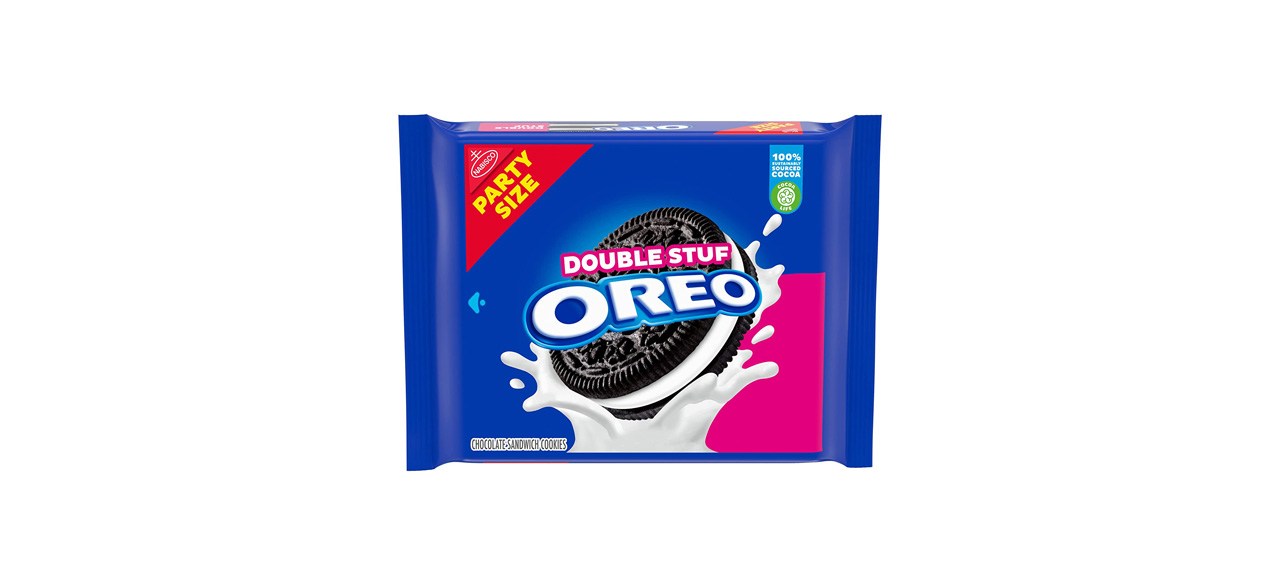 Oreo Double Stuf Chocolate Sandwich Cookies
If you love Stuf, this is probably your favorite offering from Nabisco. The cookies in this party size pack have twice the creme filling as the classic recipe. Sold by Amazon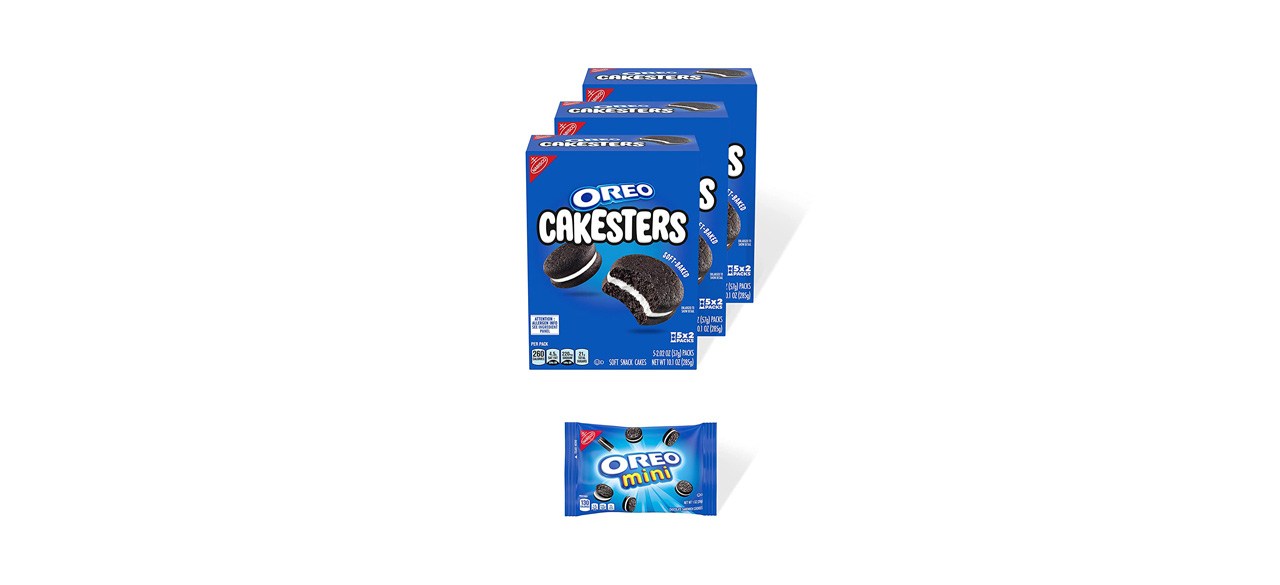 For the people who love the flavor of Oreos but prefer something softer (without dipping in milk), try Cakesters. The creme filling is placed between two chocolate cakes to add a whole new dimension to your favorite cookie. Sold by Amazon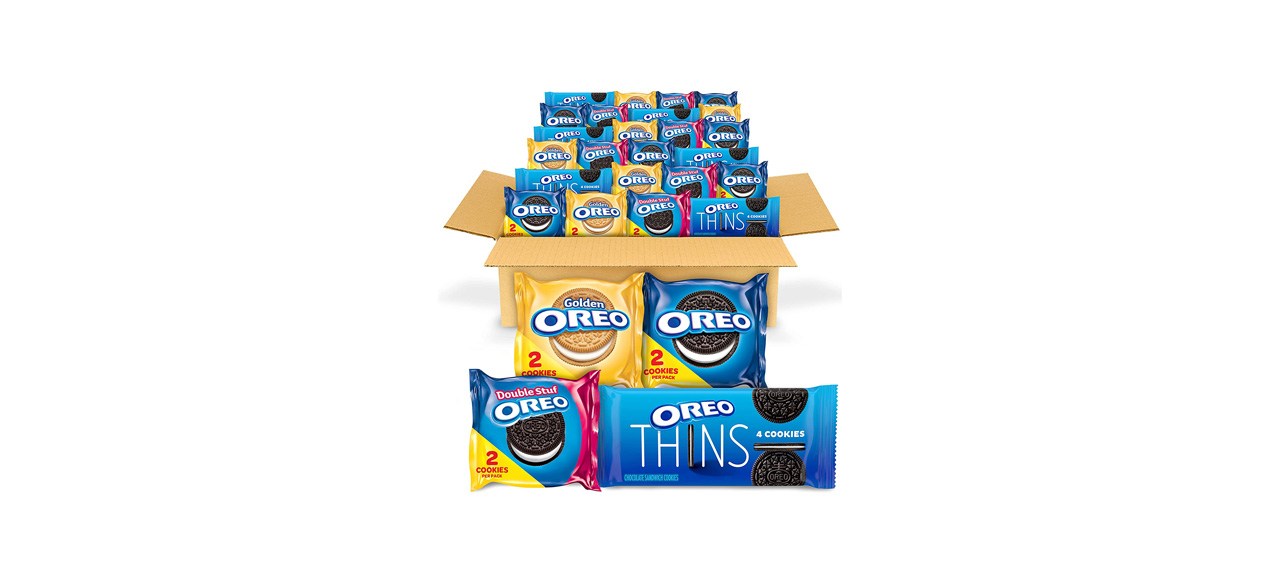 If you can't make up your mind which Oreo is your favorite, consider this offering. It comes with 56 snack packs, including Oreo, Oreo Golden, Oreo Double Stuf and Oreo Thins. Sold by Amazon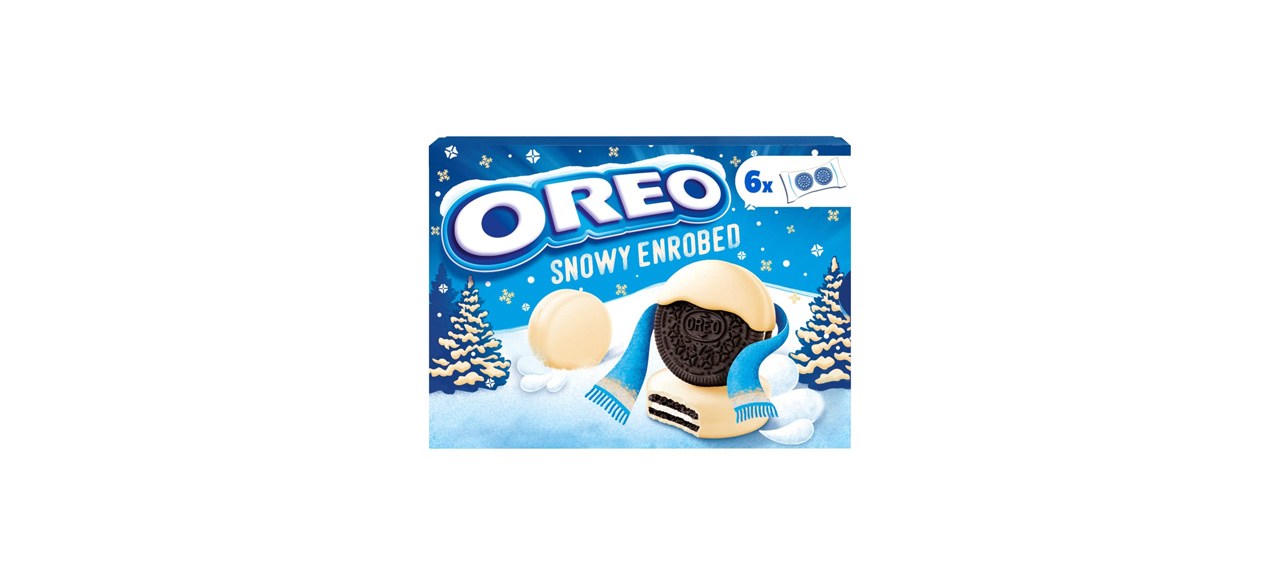 Snowy Enrobed White Chocolate Fudge-Covered Oreo Cookies
This seasonal offering is perfect for winter. It's a classic Oreo cookie dipped in white chocolate fudge. These cookies can be hard to find in stores, so ordering online may be your best way to get them. Sold by Amazon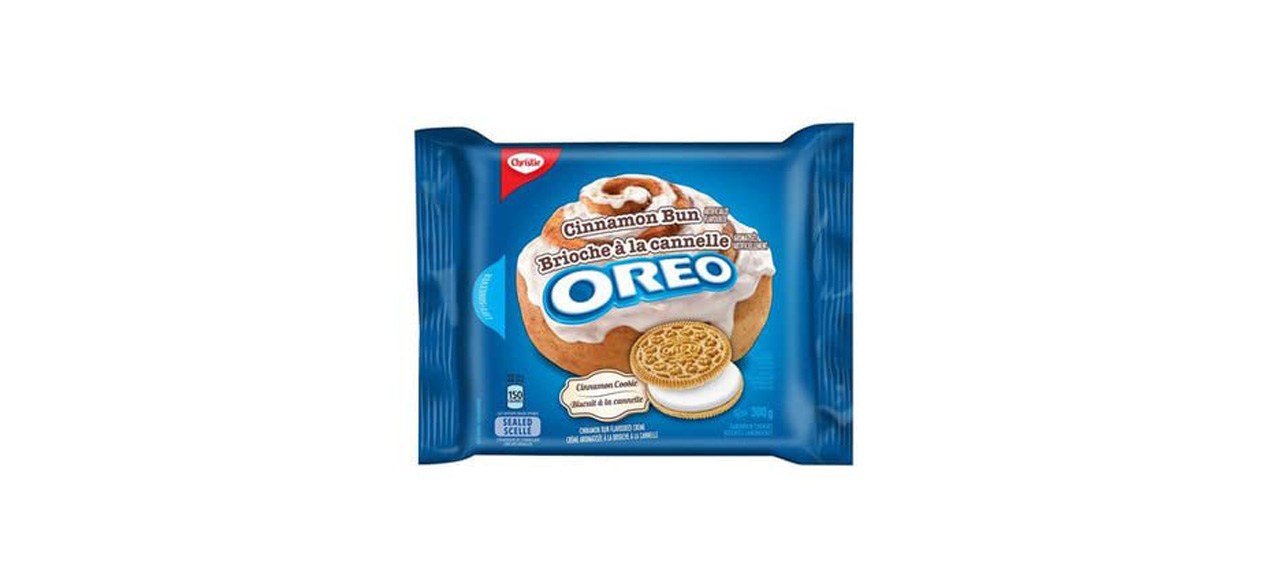 Oreo Cinnamon Bun Sandwich Cookies
For something a little different but not too outrageous, try these cinnamon and creme cookies. They're made with vanilla biscuits and white creme. Sold by Amazon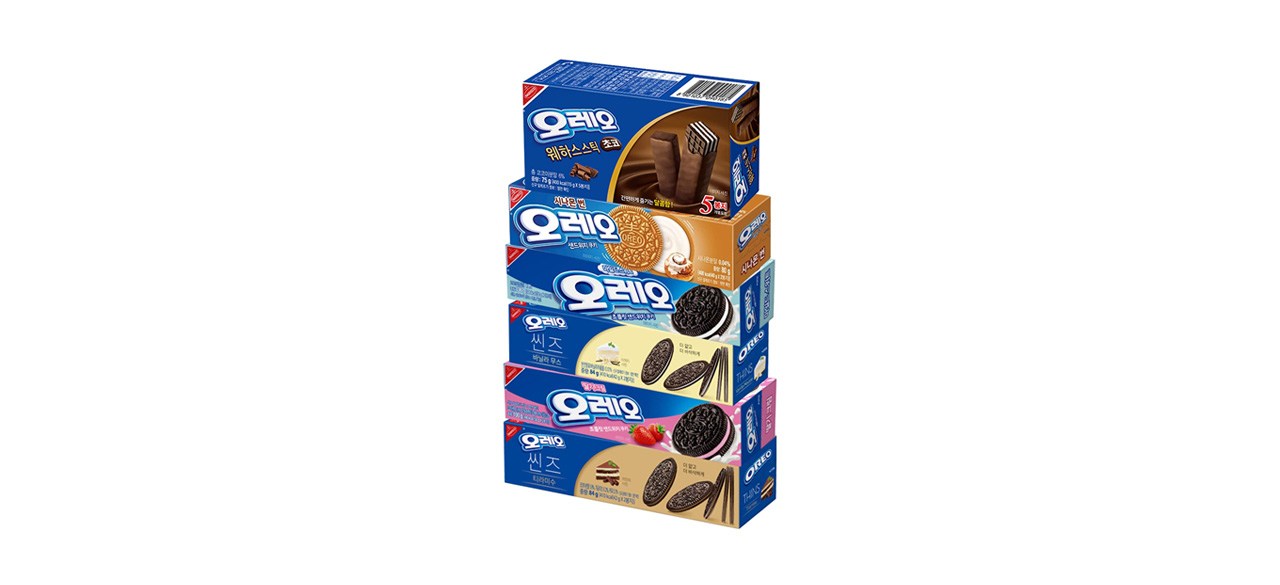 Oreo Cookies Snack Sandwich Crackers
This collection of six Korean exclusive cookies is currently available through Amazon. When you order, you get chocolate wafers, original, vanilla, cinnamon bun, strawberry and tiramisu cookies (one package of each). Sold by Amazon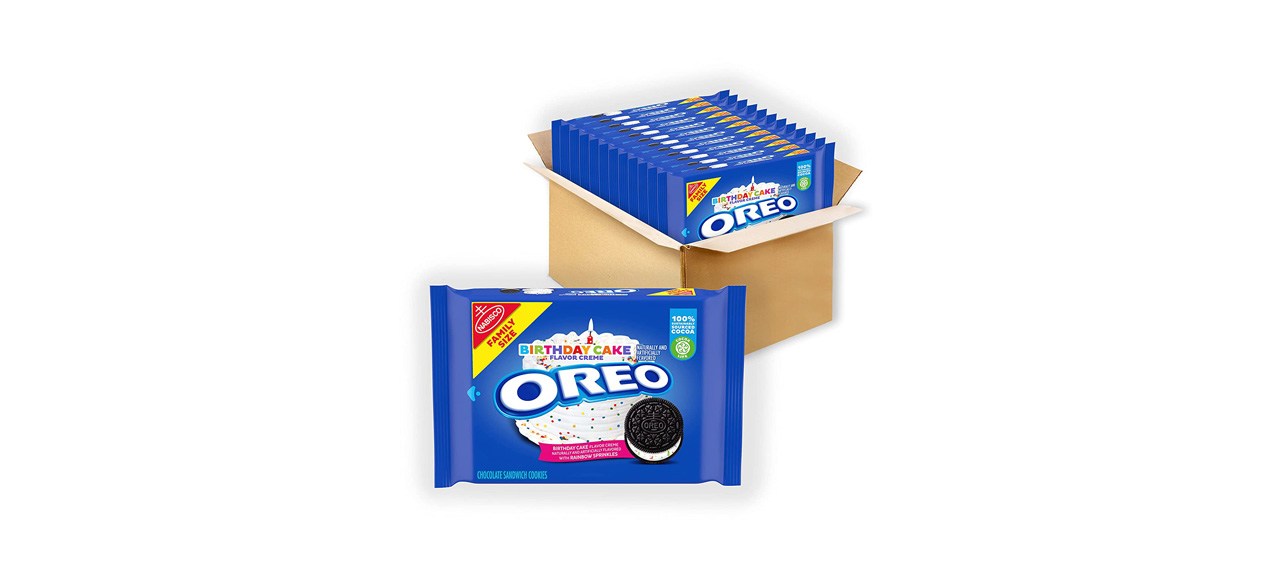 Oreo Birthday Cake Creme Chocolate Sandwich Cookies
Instead of a cake, consider this 12-pack of family-size Oreo Birthday Cake cookies. There are over 400 cookies in this order, which is plenty. Sold by Amazon
Want to shop the best products at the best prices? Check out Daily Deals from BestReviews.
Sign up here to receive the BestReviews weekly newsletter for useful advice on new products and noteworthy deals.
Allen Foster writes for BestReviews. BestReviews has helped millions of consumers simplify their purchasing decisions, saving them time and money.
Copyright 2023 BestReviews, a Nexstar company. All rights reserved.