This is an archived article and the information in the article may be outdated. Please look at the time stamp on the story to see when it was last updated.
Which baby foods are best?
When your baby is ready for solids, choosing the right food for their needs can feel overwhelming. There are so many aspects you have to consider, from how complex the food is and matching that to your baby's age to carefully considering what's in the food you're buying. And you can't just feed them the same food because you know they like it. You have to introduce them to new foods, too. Fortunately, there are plenty of nutritious and convenient options available to help develop their palate.
What to know before you buy baby food
Baby food stages
Baby food comes in three stages. Most baby foods clearly label what stage their food fits into.
Stage one food is meant for babies 4-6 months old. These are ultra-simple foods such as pureed fruits or basic cereal. Foods meant for younger babies than this are labeled as for infants.
Stage two food is slightly more complex. For example, stage two pureed foods are a little thicker so babies have to work for them a little more. These are typically meant for babies 8-10 months old. Babies aged 6-8 months can eat either stage one or two food, depending on how fast they develop.
Stage three foods introduce solids, though they're small and either easy to chew or melt in the mouth. These are meant for babies aged 10 months and on. Continue with stage three food until your baby is old enough for entirely solid food.
Quantity
Like most things meant for babies, food comes in large packages so parents can save a few dollars buying in bulk. The largest packages contain 30 or more containers, whatever form those containers take. Most packages contain two to 15 containers.
Despite the widespread availability of bulk baby food, only buy in bulk if your baby has previously eaten that food. Otherwise, you risk having a bunch of food your baby doesn't like and won't eat at best, or that causes allergic reactions at worst.
If you do buy in bulk first and it's not working out, don't trash it. Donate it to a local shelter.
How much you can expect to spend on baby food
Individual jars, bags and bottles of food typically cost $1-$10. Combo packs typically cost $5-$50, depending on the size.
What are the best baby foods to buy?
Top stage one baby foods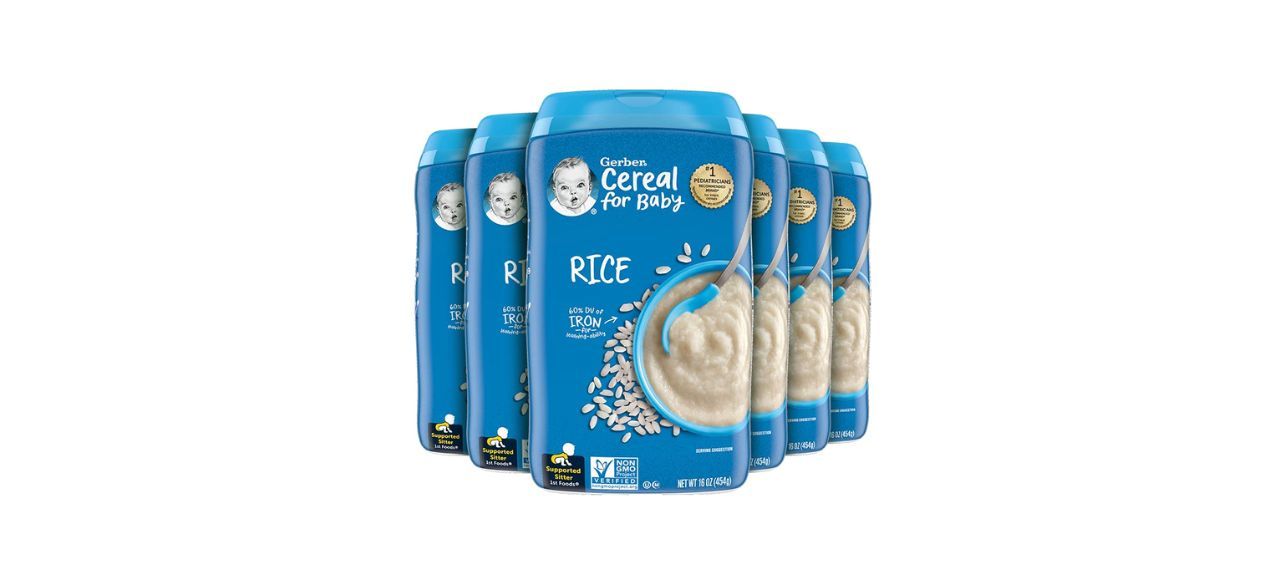 Each container in this six-pack holds roughly 30 servings of rice flour, soy lecithin, potassium phosphate and a mixture of vitamins and minerals to help your baby grow strong.
Sold by Amazon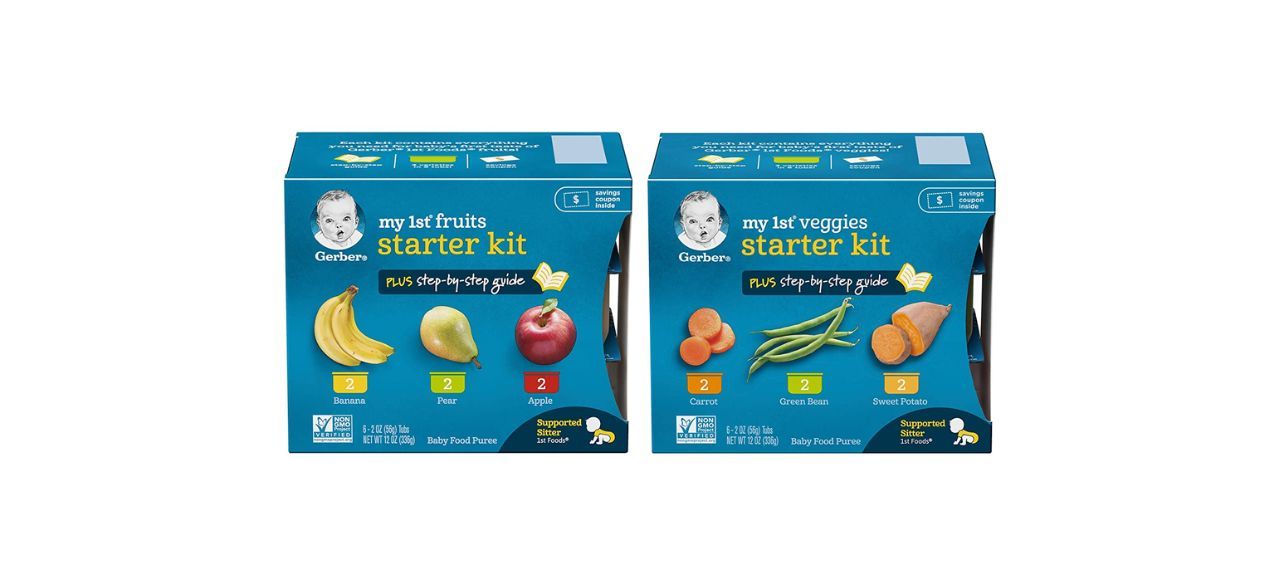 Gerber My First Fruits and Veggies Starter Pack
This bundle contains a dozen 2-ounce tubs of pureed fruits and vegetables: two each of banana, pear, apple, carrot, green bean and sweet potato. There's also a step-by-step feeding guide and a coupon.
Sold by Amazon
Top stage two baby foods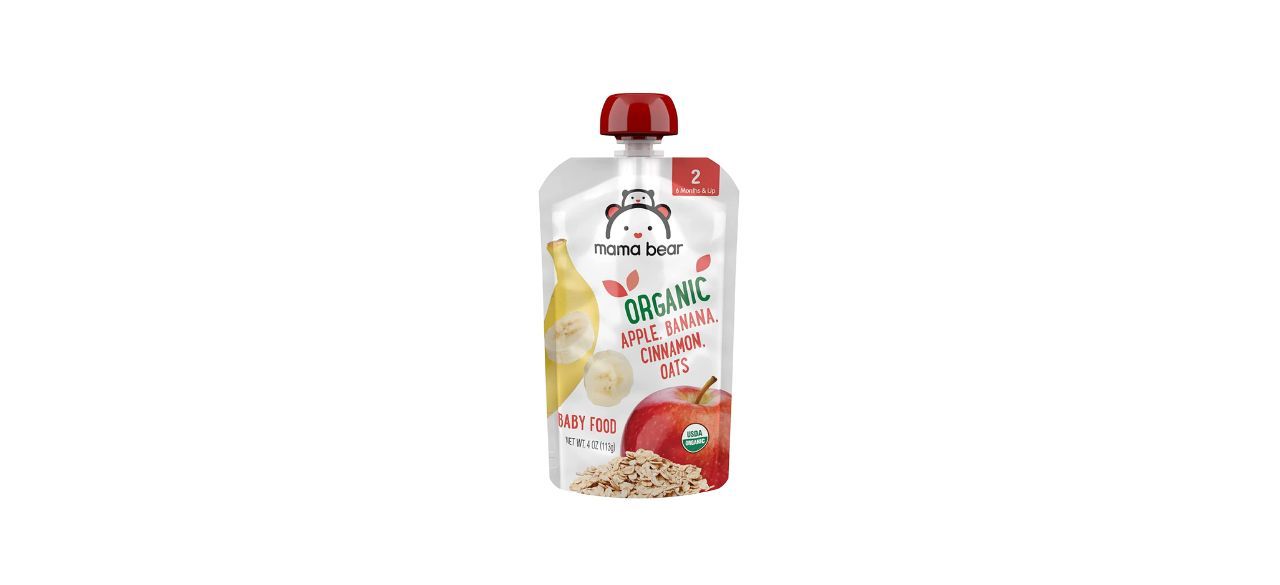 Amazon Brand Organic Baby Food
This is made with ingredients certified by the U.S. Department of Agriculture as organic and non-GMO, and there are no artificial colors or flavors. Plus, reviewers say their children love the flavors.
Sold by Amazon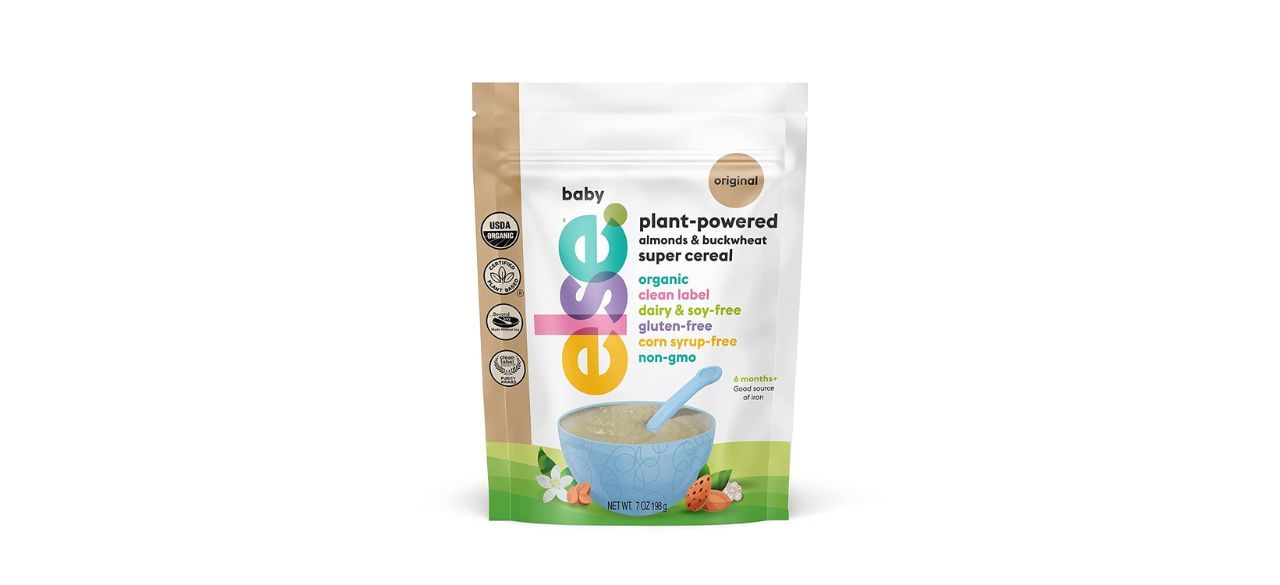 Else Nutrition Super Cereal for Babies
This almond and buckwheat powder makes a porridge when mixed with lukewarm water, formula or breast milk. It comes in a resealable bag and a variety of flavors.
Sold by Amazon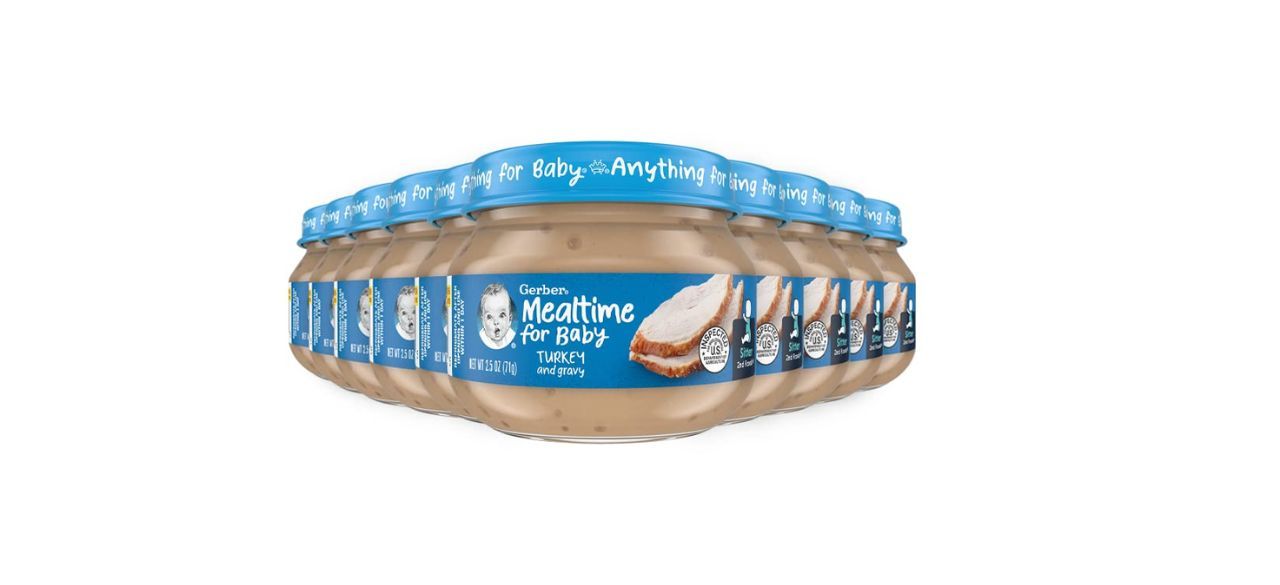 These contain no artificial flavors or ingredients, just ground meat with some cornstarch and water. Each pack holds 10 jars of either turkey, beef, chicken or ham flavors.
Sold by Amazon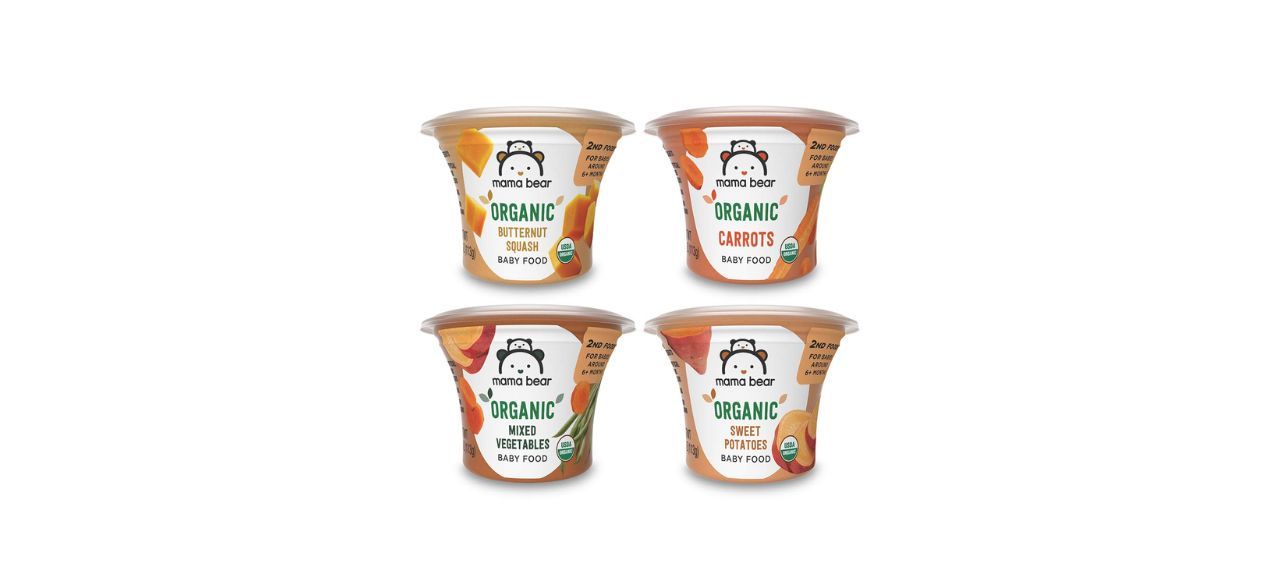 This comes in 12 sets of flavors. Some sets include one flavor, such as apples or butternut squash, while others include several flavors, such as the four-flavor vegetable variety pack. Each set includes 12 tubs.
Sold by Amazon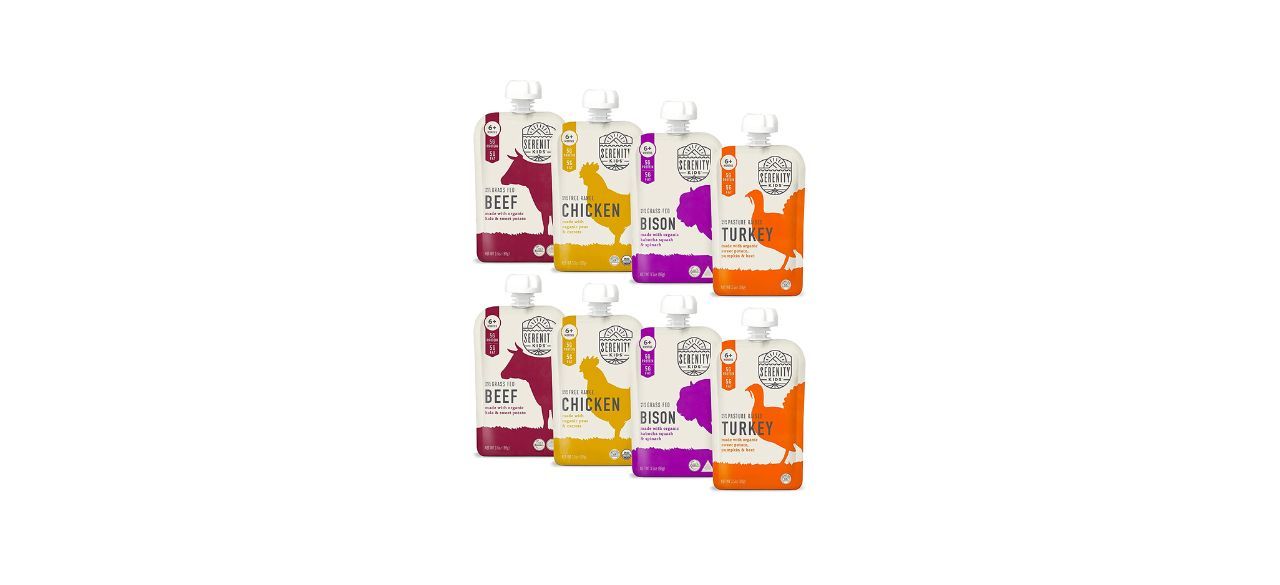 Serenity Kids Baby Food Pouches
This comes in four sets: an eight-pack of meat-heavy pouches; an eight-pack of vegetable-heavy pouches; an eight-pack of half meat-, half vegetable-heavy pouches; and a six-pack of bone broth-heavy pouches. All flavors are gluten-free and paleo- and keto-compliant.
Sold by Amazon
Top stage three baby foods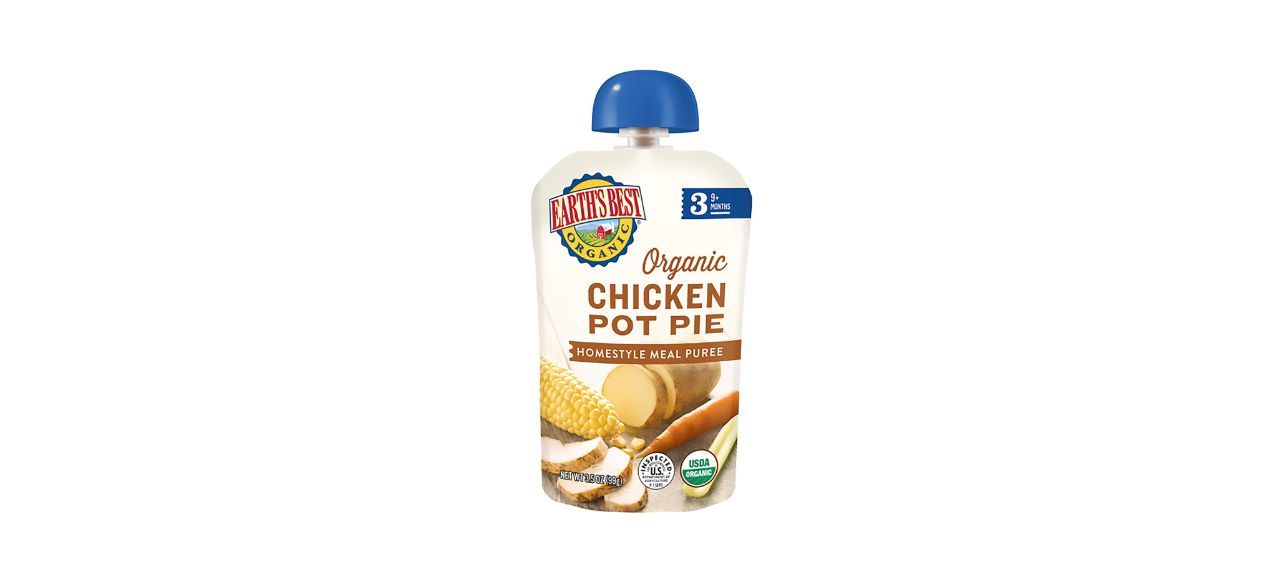 Earth's Best Organic Chicken Pot Pie Baby Food
This comes in a squeeze pouch and can be served warmed or at room temperature. Six pouches are included, and they can be refrigerated for up to 24 hours after opening.
Sold by Amazon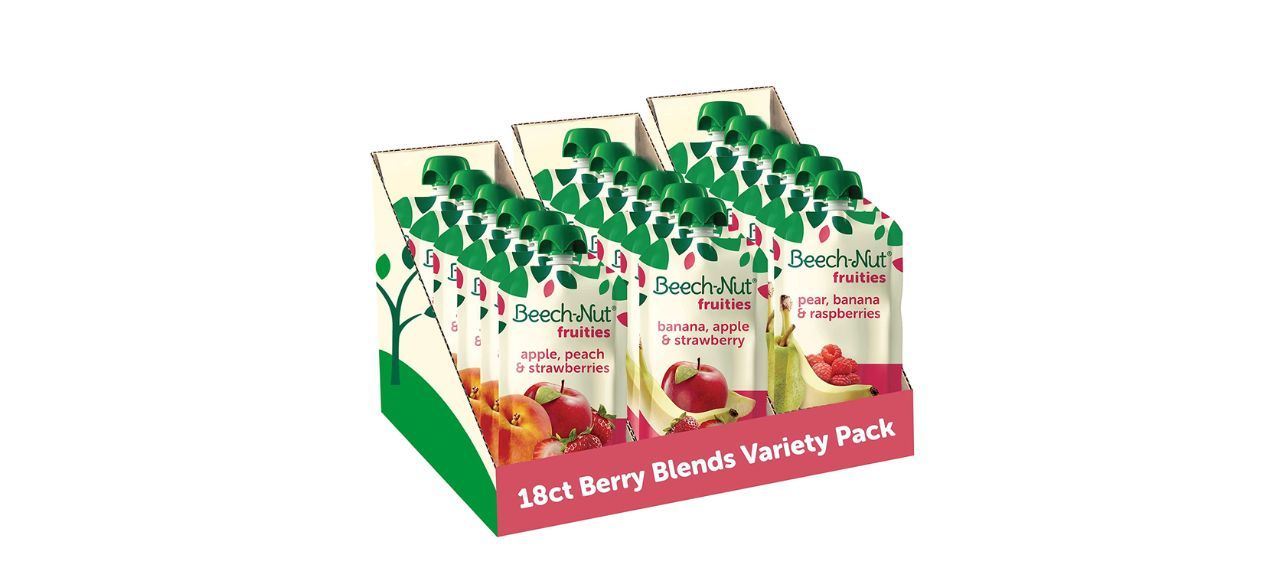 Beech-Nut Berry Blends 18-Pack
This is a mixture of delicious fruits and berries, all of which are gluten-free, non-GMO, dairy-free and nut-free. The pouches are easy to take on outings.
Sold by Amazon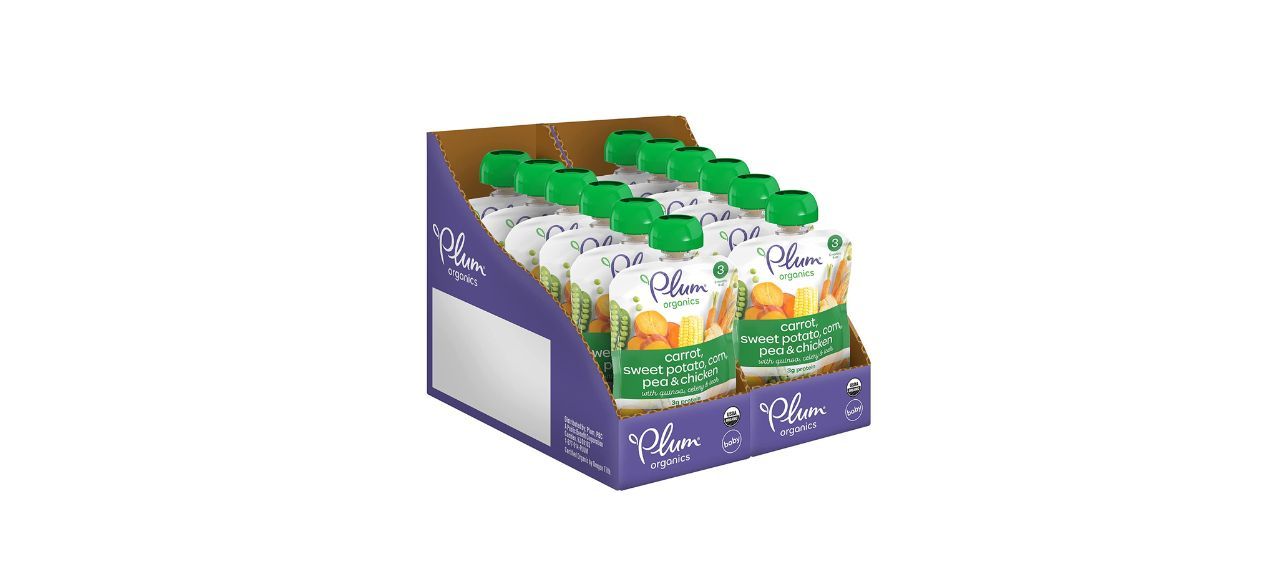 Plum Organics Baby Food Pouches 12 Pack
This is a mixture of carrots, sweet potatoes, corn, peas, chickpeas, chicken, quinoa, celery and leeks. Each pouch contains 3 grams of protein and can be refrigerated after opening for up to 24 hours.
Sold by Amazon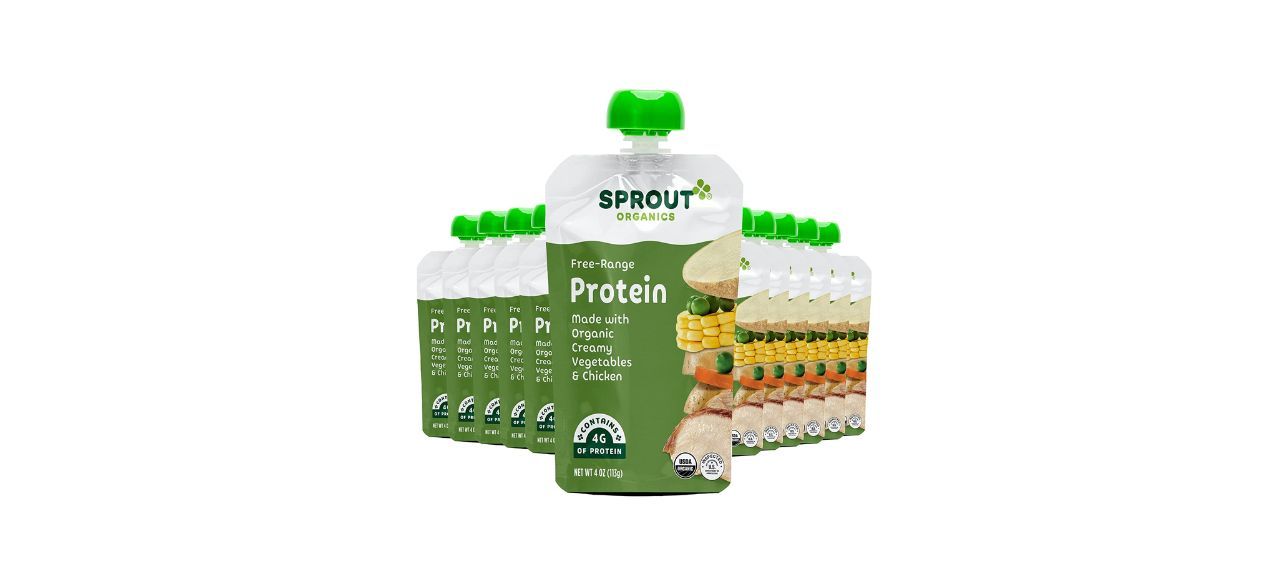 Sprout Organic Baby Food Pouches 12-Pack
This contains peas, corn, carrots, chicken, potatoes, cream, olive oil, onions and salt. Each pouch is a single serving and contains 4 grams of protein, 2 grams of fiber and 110 calories. Pouches can be refrigerated after opening for up to 24 hours.
Sold by Amazon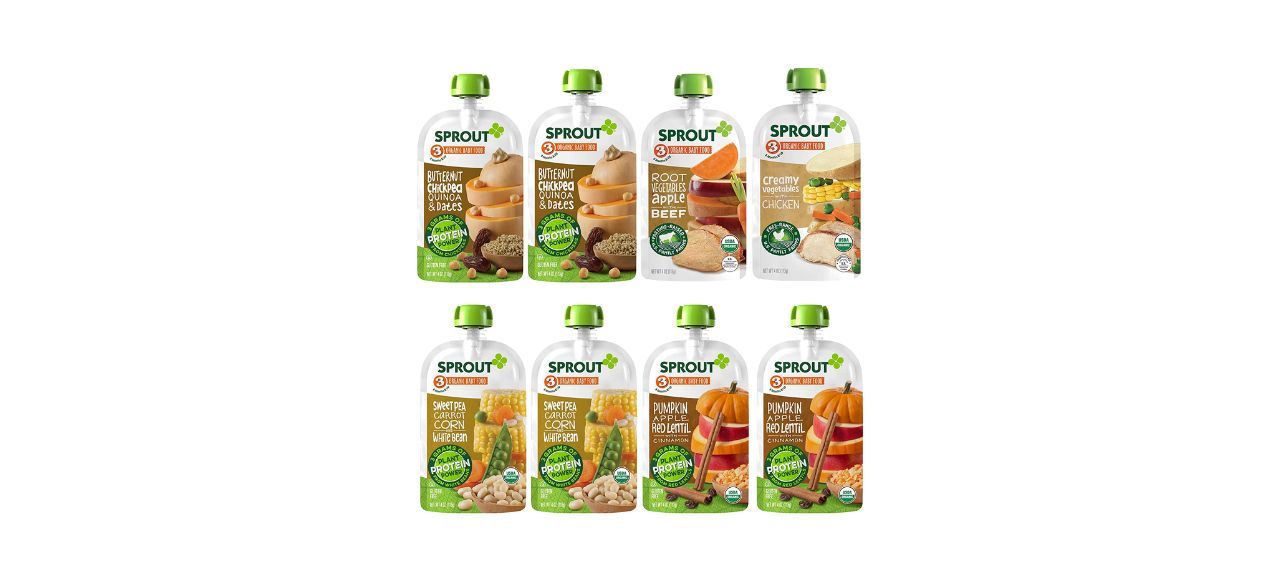 Sprout Organic Baby Food Pouches Variety Pack
These organic foods contain no genetically modified ingredients, additives, fillers, concentrates or artificial ingredients. A mix of vegetable- and meat-heavy flavors is included.
Sold by Amazon
Top food for crawling babies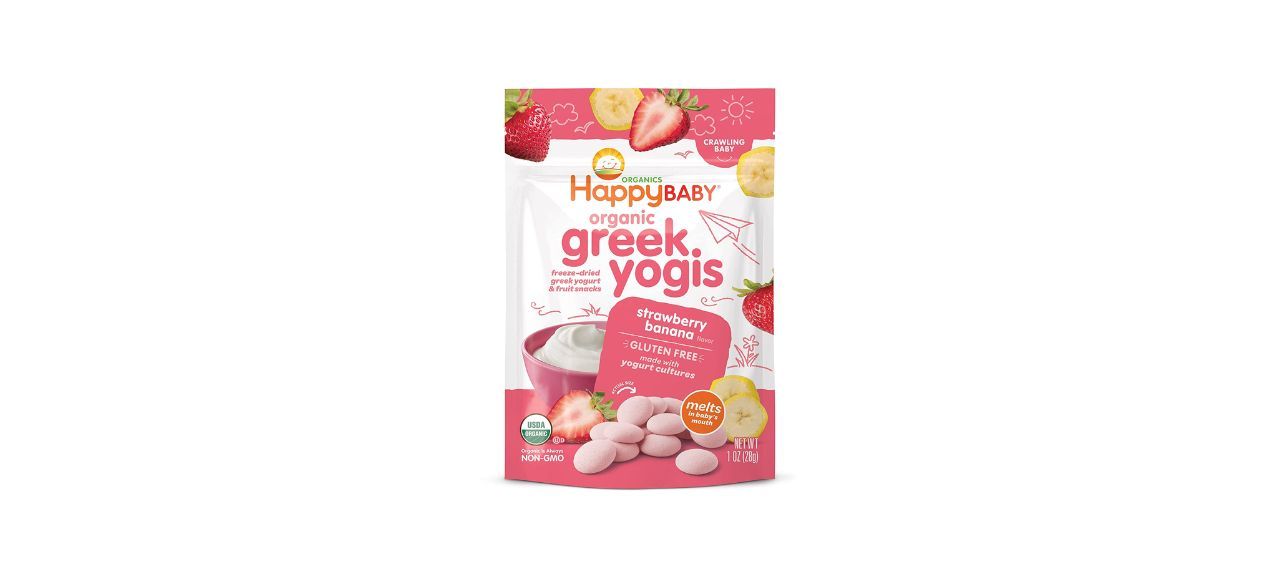 Happy Baby Organics Greek Yogis
This part yogurt, part fruit snack is meant for babies who are crawling easily. It contains four servings and the pieces melt in the mouth so there's no risk of choking. It comes in five flavors or can be ordered as a variety pack, and you can buy packs of one, six or eight.
Sold by Amazon
Want to shop the best products at the best prices? Check out Daily Deals from BestReviews.
Sign up here to receive the BestReviews weekly newsletter for useful advice on new products and noteworthy deals.
Jordan C. Woika writes for BestReviews. BestReviews has helped millions of consumers simplify their purchasing decisions, saving them time and money.
Copyright 2023 BestReviews, a Nexstar company. All rights reserved.