You can bring the comforts of home to your dorm
If you're like most college students, moving into a dorm room is a major rite of passage toward adulthood. Living independently offers the freedom and space to discover who you are, determine who you wish to become and make lifelong friends along the way.
However, you may be surprised to experience just how cramped the typical college dorm room can be. To make the most of your limited space, you need to think creatively. To help you furnish your tight quarters, there is a wide range of compact appliances. These let you bring the comforts of home to your dorm without sacrificing too much room.
Shop this article: Midea Double Door Mini Fridge, Afrog LED Desk Lamp with Wireless Charger and Insignia 32-Inch Smart TV
Appliances for food prep and storage
Dining halls make it easy to grab a quick meal on your way to or from class. Sometimes, however, your schedule may limit your ability to stop in. From quick bites to late-night dinners, food storage and preparation appliances are a must for keeping your options open.
Mini refrigerator
Nothing says "off to college" like the purchase of a mini fridge. These appliances keep your beverages chilled and your perishable foods from spoiling. Select a fridge that won't cramp your room but has enough interior space to store a gallon of milk and other food items easily.
Microwave
Every student can tell you that the key to surviving university is a steady diet of ramen noodles. A small microwave lets you prepare soup and frozen dinners right in your room. Choosing a microwave that can perch on top of your dorm room mini fridge will provide you with the compact food prep station you'll need.
Coffee pot
If you're used to getting your caffeine fix whenever you need it, you'll need a coffee pot in your room. Single-serve coffee makers brew quickly so you can get out the door on time. Whether you like to use coffee grounds or prepared cups, there are pots available to suit your preferences. Choose one that includes a travel mug for an all-in-one coffee station.
Lighting
Most dorm rooms provide a single source of overhead illumination via fluorescent light tubes. These get the job done, but they don't let you change their brightness to suit your mood. Fluorescent lighting can also lead to eye strain over time.
Desk lamp
Desk lamps that include phone charging ports and other features let you consolidate multiple appliances into one. Some lamps also make use of light spectra that reduce eye fatigue and even disinfect your desktop with UV rays.
Night light
Tight quarters mean that stumbling in the dark could leave you with a stubbed toe, soaked homework or even a serious injury. Select a night light with a glow gentle enough to let you rest but bright enough to prevent feeling your way through a pitch-black environment.
Galaxy light
Hard work is important, but so is taking the necessary time to relax and decompress. When it's time to kick back, creative options like a galaxy light let you dramatically change the vibe of your room to suit your state of mind while you recharge.
Entertainment
Because universities group students with similar interests and career paths into the same classes and environments, many people make lifelong friends while they study. Don't let your small quarters limit your options for socialization and entertainment.
TV
While huge TVs have become increasingly common over the years, limited space means you'll have to think smaller for college. Choose a TV that can easily rest on a table or desk where it can even function as a second monitor for your computer.
Music
Whether you're listening quietly while studying or hanging out on the quad with friends, a quality Bluetooth speaker lets you keep the music going no matter where you are. Choose one with long battery life and great sound.
Mini projector
If you have a blank wall in your dorm but aren't able to mount or install a TV, a mini projector might be the perfect solution. These devices connect to your devices via HDMI. Project your movies and games on your wall or ceiling, then tuck the projector away in a drawer until next time.
Best food prep and storage appliances for dorms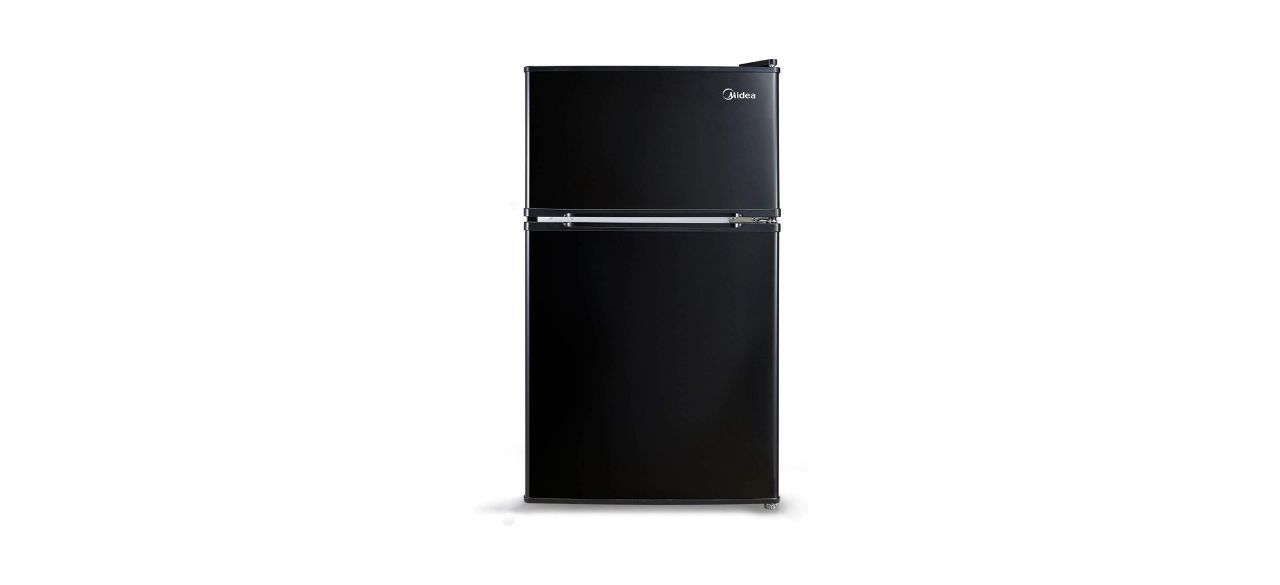 This fridge is available in three colors and features a separate freezer compartment. Handy storage racks keep your food organized. Its generous interior space means fewer trips to the grocery store.
Sold by Amazon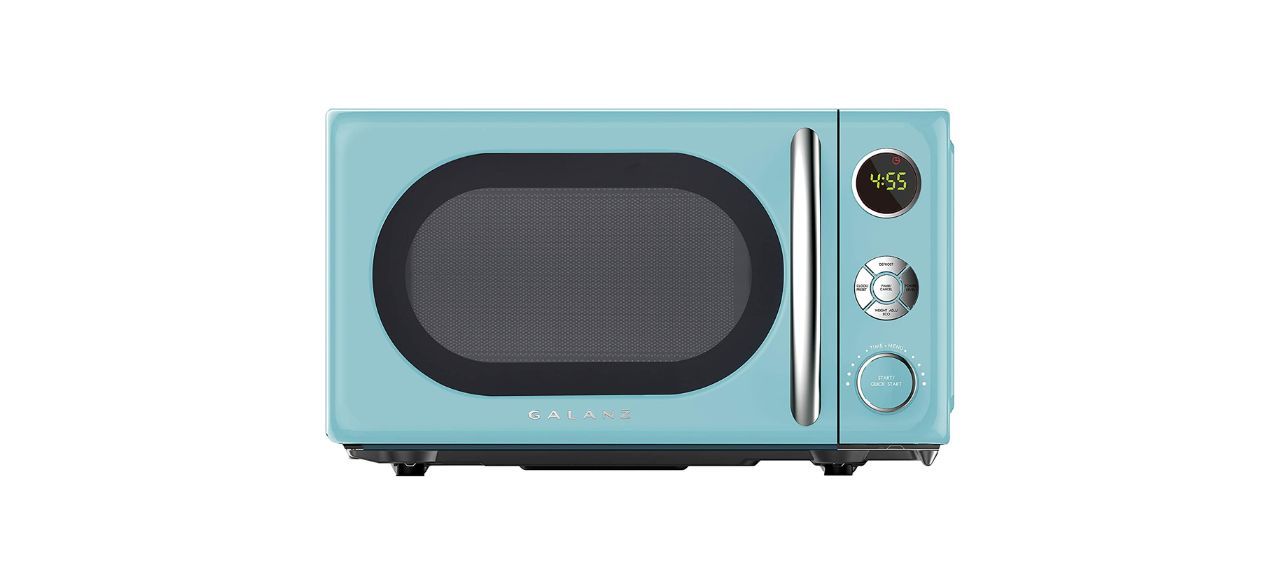 This little microwave heats up your snacks in style, thanks to its decidedly retro aesthetic. With four colors and three sizes to choose from, this microwave brings a touch of interior design to your dorm room.
Sold by Amazon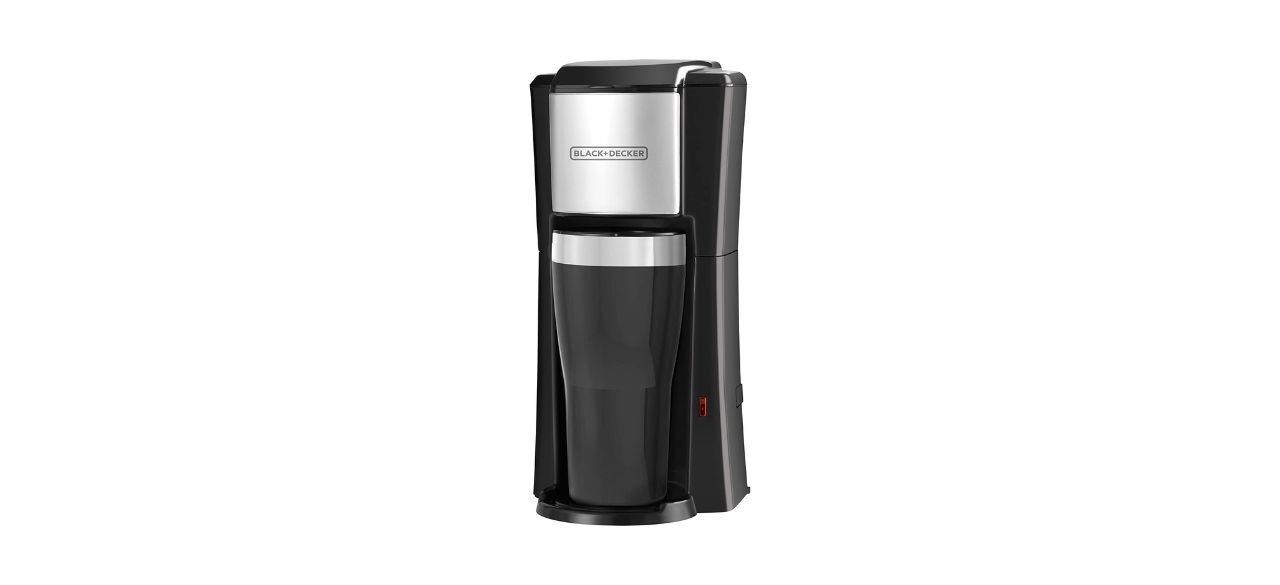 Black and Decker Single-Serve Coffee Maker
You can use coffee grounds or cups in this compact coffee maker. Small enough to fit on a shelf, this appliance's included travel mug is dishwasher-safe and insulated to keep your drink piping hot.
Sold by Amazon
Best portable lighting for dorms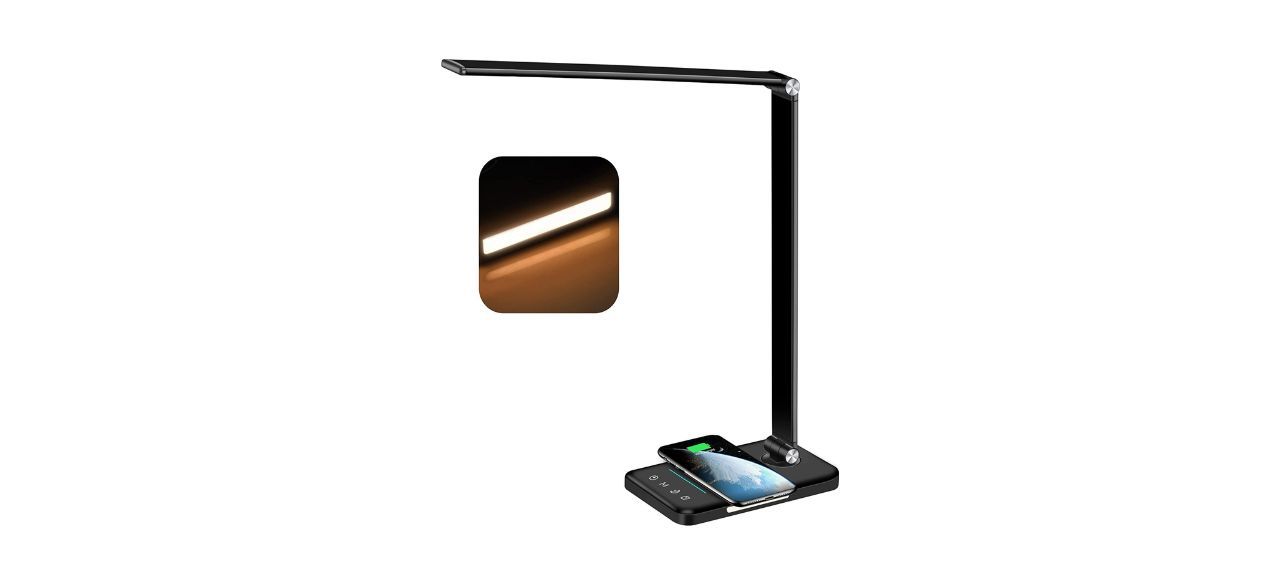 Afrog LED Desk Lamp with Wireless Charger
This lamp includes a wireless charging pad, integrated USB ports, adjustable brightness and a timer. It can be used as a night light and features five color modes.
Sold by Amazon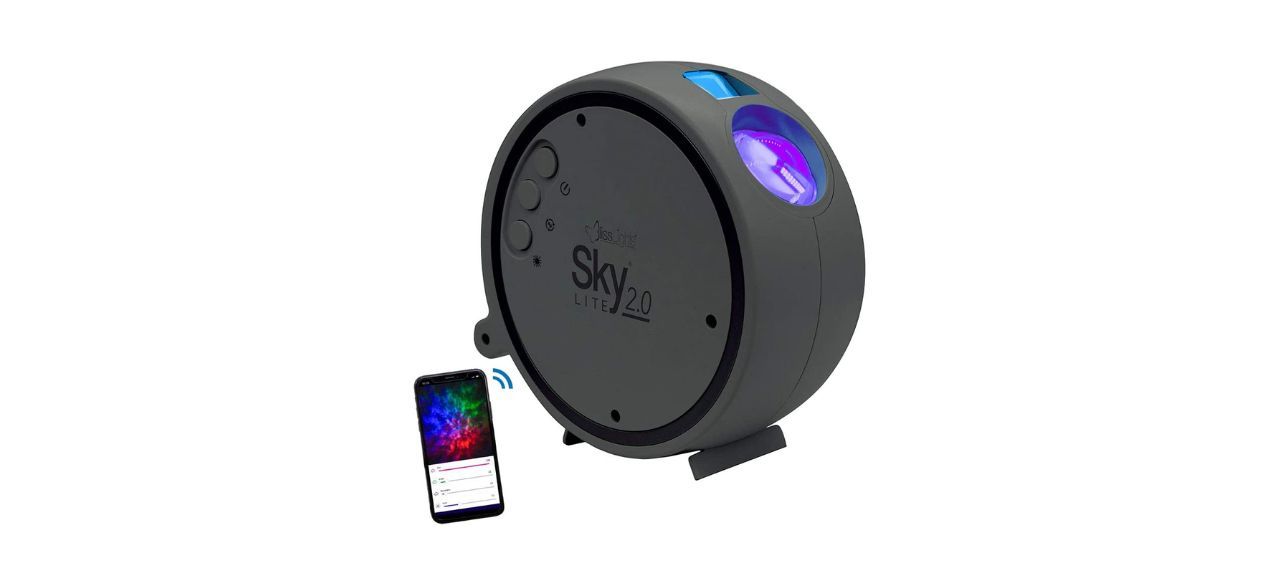 BlissLights Sky Lite 2.0 Galaxy Light
Journey into space and experience out-of-this-world relaxation with this premium galaxy light. You can select your favorite color patterns and adjust its brightness with an app on your phone.
Sold by Amazon
Best appliances for entertainment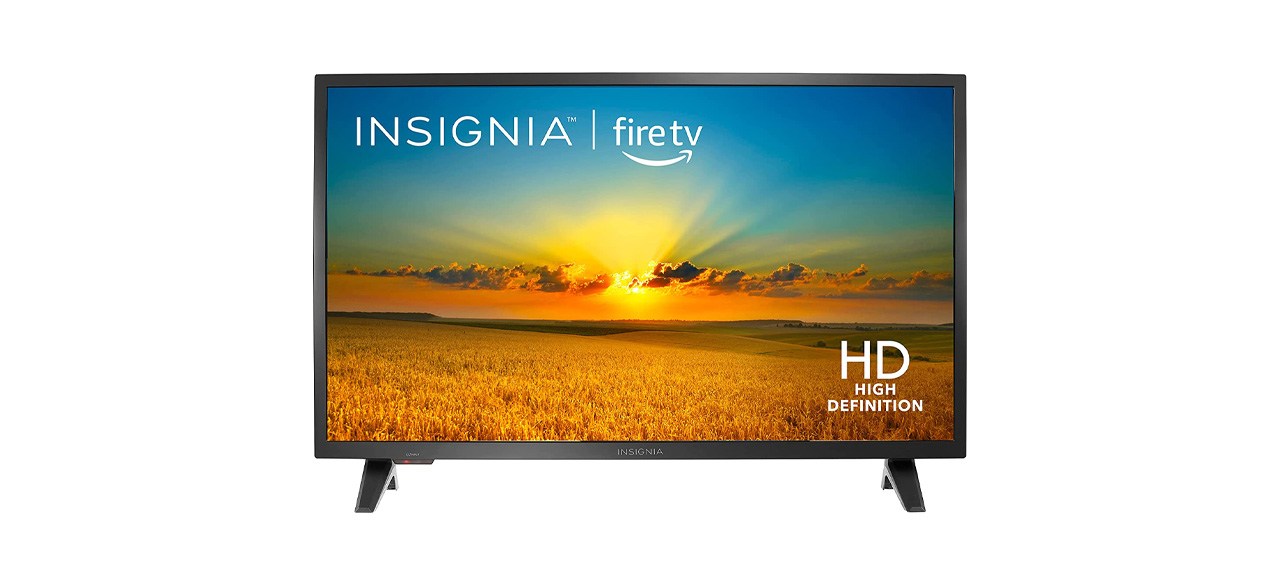 With Amazon's Fire TV included, this smart TV set comes packed with entertainment. Supports Apple Airplay and HDMI ARC. It also features Alexa for voice commands.
Sold by Amazon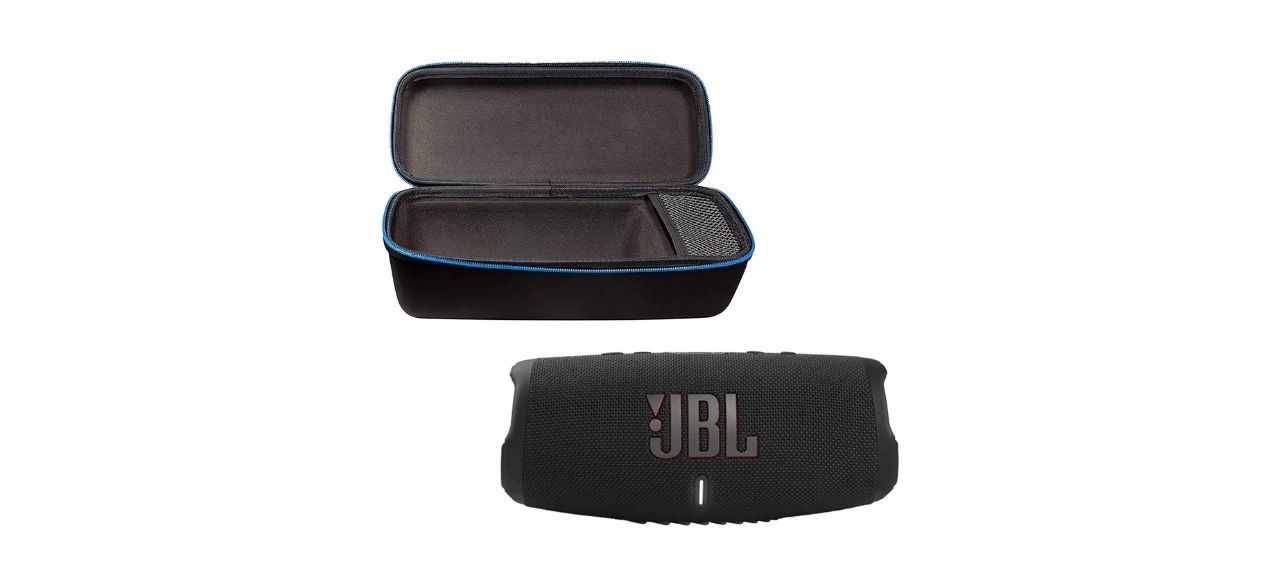 JBL Charge 5 Portable Bluetooth Speaker
Now in its fifth generation, this JBL speaker is popular for a good reason. Available in six colors, it is waterproof, provides amazing sound quality and can play for up to 20 hours on a charge. It also includes a handy carrying case.
Sold by Amazon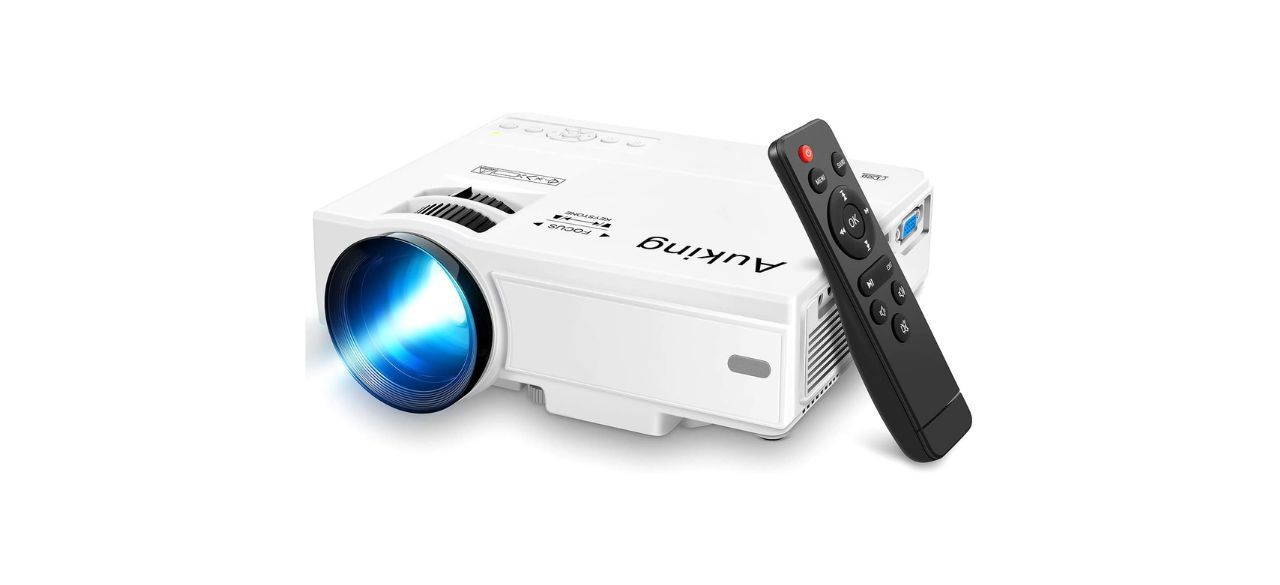 You can enjoy big entertainment without a big TV, thanks to this portable projector. Connect to your device via HDMI or USB to get the most from your movies and games wherever you can find a flat surface. It includes a remote and power cable.
Sold by Amazon
Want to shop the best products at the best prices? Check out Daily Deals from BestReviews.
Sign up here to receive the BestReviews weekly newsletter for useful advice on new products and noteworthy deals.
Derek Walborn writes for BestReviews. BestReviews has helped millions of consumers simplify their purchasing decisions, saving them time and money.
BestReviews spends thousands of hours researching, analyzing, and testing products to recommend the best picks for most consumers
Copyright 2023 BestReviews, a Nexstar company. All rights reserved.