You can get big savings on Roomba vacuums right now
iRobot's Roomba line of robot vacuums is so iconic that many people refer to all robotic vacuums as "Roombas." But Roombas stand out from the competition as some of the most powerful, advanced models, mapping your home and avoiding obstacles to ensure your floors are as clean as possible.
They can be pretty pricey, however, so Black Friday is the perfect time to invest in one, and you can start hunting down sales now. We've found fabulous Black Friday Roomba deals on some of the BestReviews Testing Lab's favorite models, including the s9+, the Braava Jet M6 and other models that can vacuum and even mop your home without you having to lift a finger.
Last updated on Nov. 27, 2023, at 12:20 a.m. PT.
Best Roomba deals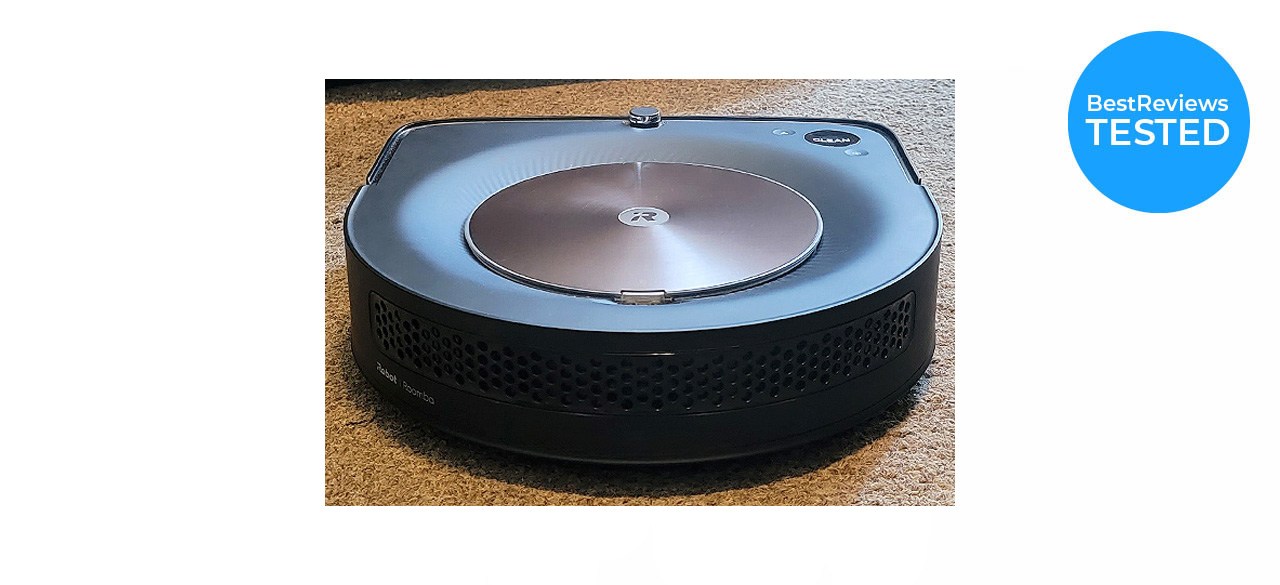 40% OFF
Although we tested 17 of iRobot's robot vacuums, the Roomba s9+ was our clear favorite for its powerful suction and expert navigation. We were especially impressed with how well it cleaned pet hair on both hard flooring and carpeting without its brush roll getting tangled. Its unique U-shape also helped it clean in corners and along walls more effectively than other models.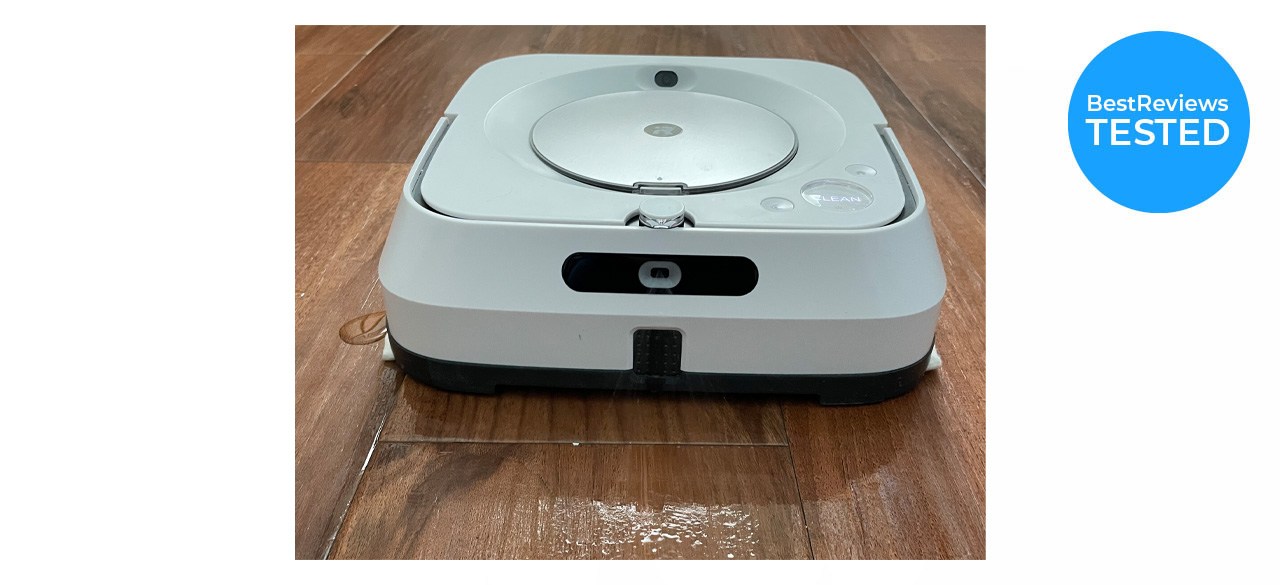 34% OFF
If you need help keeping your hard flooring clean, the Braava Jet M6 impressed us with its ability to effectively mop spills in corners and along walls. It has a precision jet that lets you target specific messes and a scheduling feature that allows it to mop automatically. We were also impressed with how well it cleaned textured tile and how little noise it made as it mopped.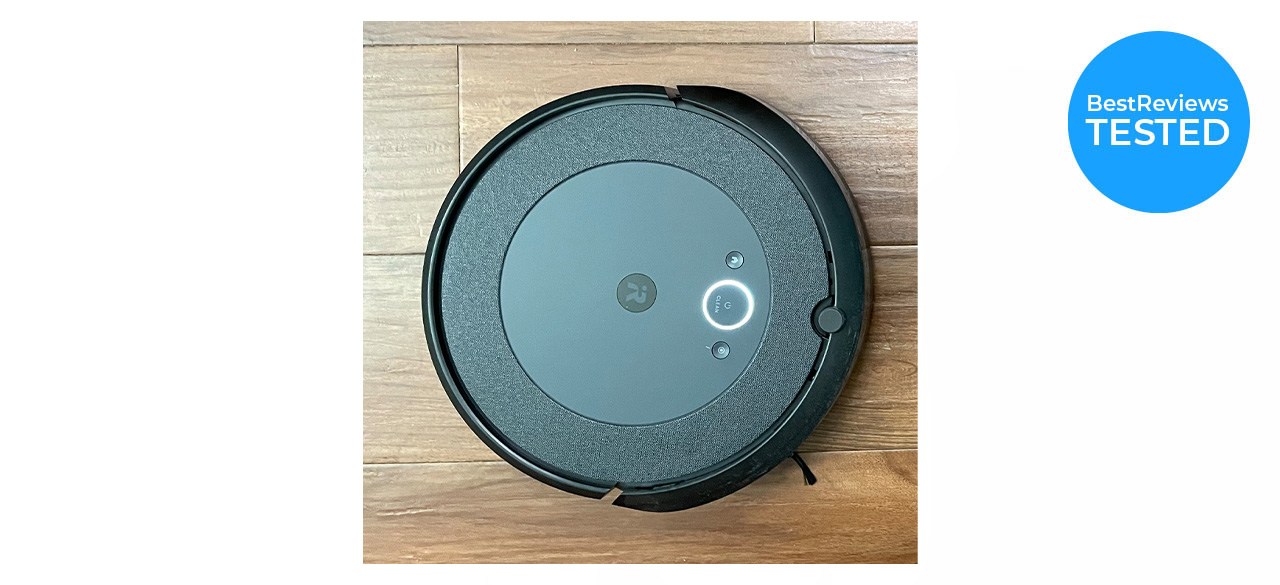 25% OFF
The i4 EVO doesn't have all the bells and whistles of high-end Roombas, but it was a solid performer during our testing. It cleaned carpeting well, handling all pile types without getting stuck and transitioned between different surfaces with ease. We were also pleased with how accurately it navigated and how efficiently it cleaned, needing just an hour and 11 minutes to clean 346 square feet.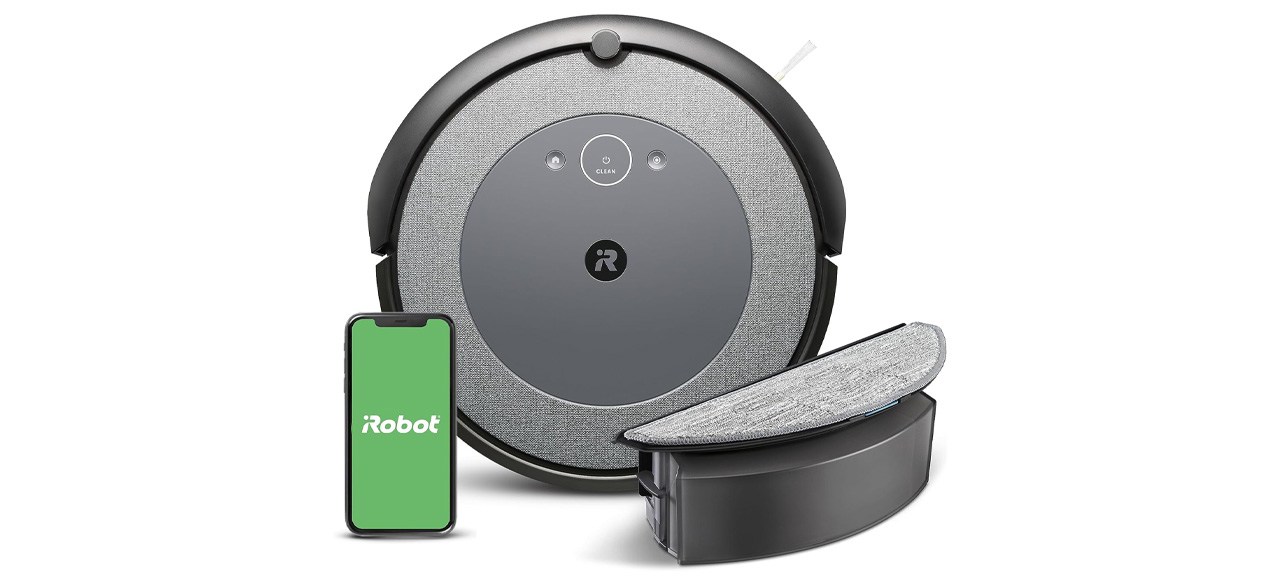 35% OFF
Get double the clean with this Roomba, which is designed for both wet and dry cleaning. By switching out the bin, you can switch it from an all-floor vacuum to a vacuum and mop combo for hard floors. When it's mopping, the specialized microfiber pad targets dirt, dust and footprints. As a vacuum, it features patented technology that detects the dirtiest areas of the home and spends more time where it's needed.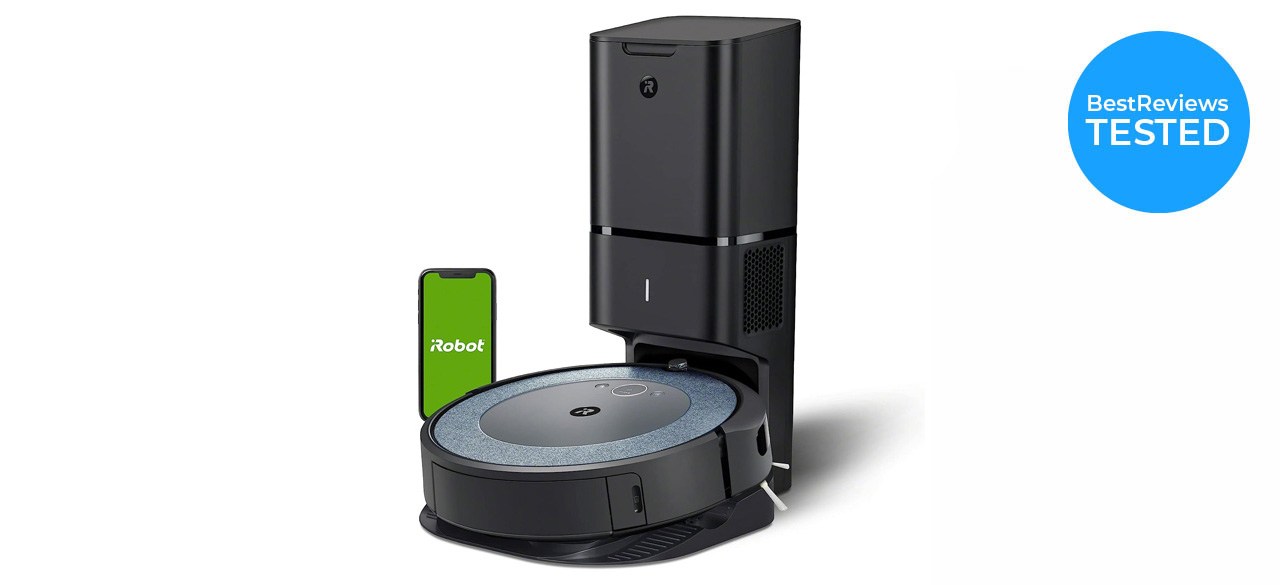 31% OFF
Since it's self-emptying, this robot vacuum allows you to stay completely hands-off for up to two months and focus on more important tasks. Plus, it empties into an enclosed bag to eliminate the dreaded dust cloud. This robot vacuum features a 20% larger battery than other models in this series for an extended runtime. It also intelligently cleans in neat rows and finds the most efficient route.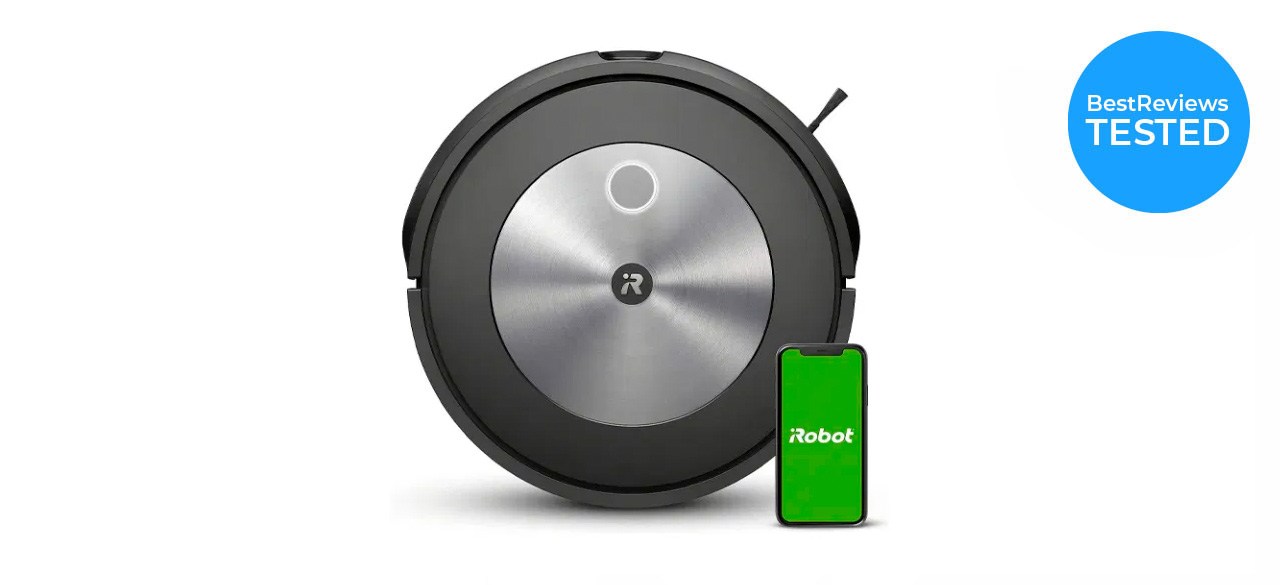 30% OFF
Don't worry about pet waste getting even messier, thanks to this robot vacuum's precision navigation that identifies and avoids it. You can schedule which room and when to clean, set customizable "clean zones" or "keep out zones" or automatically set this model to clean when you're away and stop when you get home. Advanced sensors also help it to navigate under or around furniture and prevent it from falling down the stairs.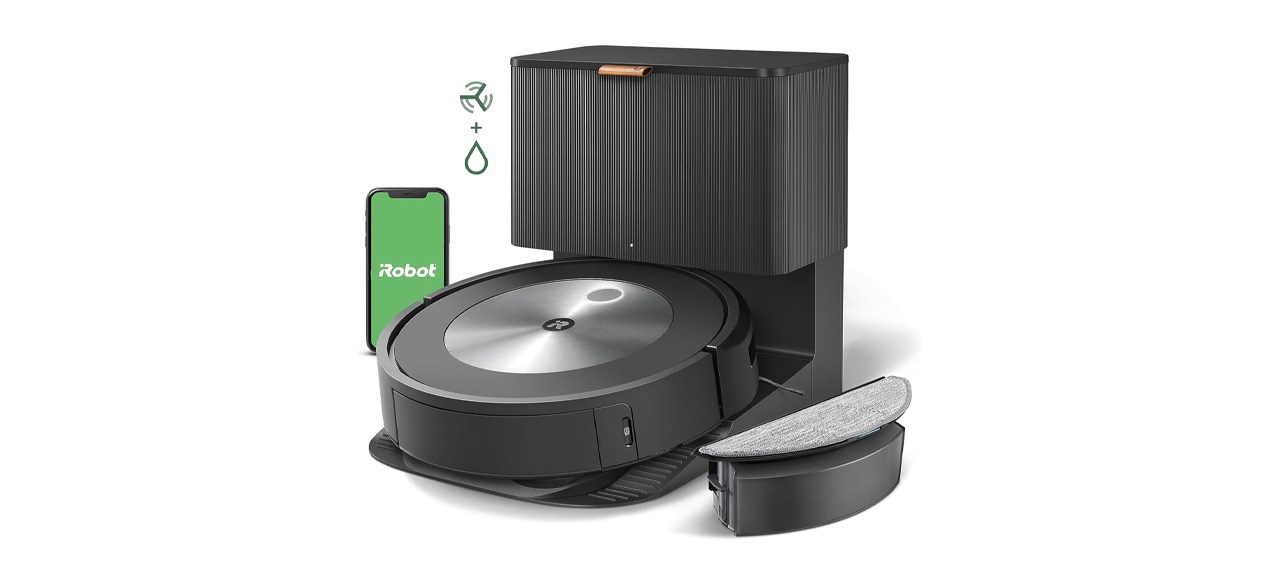 38% OFF
This robot vacuum and mop takes the most popular Roomba j7+ and converts it into a powerful combo by simply switching out the bin. It's intelligent enough to figure out what to avoid, including cords, clothes, kitty litter boxes and pet waste. Since it automatically empties on its own for 60 days, you don't have to think about vacuuming for two months.
Amazon Roomba deals
Walmart Roomba deals
With Dirt Detect Technology, the Roomba 676 senses dirtier areas and increases its suction to clean them more thoroughly. 26% OFF
The Roomba j7+'s smart mapping allows it to learn your home's floor plan, including rooms, furniture and other landmarks. 31% OFF
Best Buy Roomba deals
iRobot Roomba deals
Who has the best Roomba Black Friday deals?
All the major retailers, including Walmart and Best Buy, usually offer serious savings on Roombas for Black Friday. However, Amazon typically has the best Roomba Black Friday deals, with a wide selection of models and even bundles that include robot vacuums and mops.
It's also a good idea to check iRobot's website for Black Friday deals. They often offer discounts on some of their most popular models and may even have exclusive vacuums you can't find anywhere else.
How to choose the best Roomba
If you're unsure which Roomba Black Friday deal to jump on, it helps to understand what features would work best for your cleaning needs. After testing many of the top Roomba models, we've found these factors play the biggest role in the robots' performance.
Battery life: Roombas typically have a battery with 70 to 100 minutes of cleaning time. Most models need approximately 60 to 70 minutes to clean 350 square feet, so our testing found that robots offering at least 90 minutes are the best for most homes. If you live in a small house or an apartment, you can probably get by with a Roomba that runs for 75 minutes on a single charge. For a large house, you'll want a vacuum that can clean for at least 100 minutes. Keep in mind that many Roombas have a Recharge and Resume feature that allows the robot to return to its base to charge when its battery is low, so it can continue cleaning where it left off after recharging.
Suction: As with any vacuum, a Roomba's suction power affects how well it can clean. Some models, like the i and j series, offer 10 times the suction power of the 600 series robots, while the s series offers 40 times the power. If your home has a lot of carpeting or pets that shed, you'll definitely want an i-, j- or s-series model to effectively clean your floors.
Mapping: All Roombas use some type of navigation to clean your home as efficiently as possible. However, some robots feature smart-mapping capabilities, so they can learn your home's rooms and layout to focus their cleaning. They use cameras to navigate and map your floor plan, allowing you to send them out to vacuum a certain room or around a specific piece of furniture. During testing, we found that the s9/s9+, j7/j7+, Combo j7+, i3 EVO/i3 EVO+ and i8/i8+ offered the most accurate mapping and efficient cleaning.
Self-emptying: Roombas have an internal dust bin you must empty after each cleaning session — unless you opt for one of the "plus" models. These Roombas come with a self-emptying Clean Base that has a bag that can hold up to 60 days' worth of dirt. These robots automatically empty themselves when their bins are full, so you don't have to.
Obstacle avoidance: While many Roombas have smart-mapping capabilities, only a few models feature obstacle avoidance. While the s9/s9+ can avoid some obstacles, the j-series vacuums have front-facing cameras that provide advanced obstacle avoidance. They can detect obstacles like wires, cables, shoes, clothing and even pet waste. If you have pets that sometimes have accidents, this feature can be a lifesaver.
How to find the best Roomba deals
Black Friday 2023 is a great time to shop for a new Roomba, and we'll be updating these deals throughout the post-Thanksgiving weekend, so you can be sure to get the best value. You can also check our Daily Deals page, where you'll find all the sales we're most excited about for the day.
If you want to score the best savings, though, it's a good idea to know which Roomba models you're interested in. You don't want to buy a robot just because it's on sale if the vacuum won't actually meet your cleaning needs.
Compare prices across all the major retailers, too, to ensure you're getting the best deal possible. And if you're looking to get the biggest savings, you may also want to consider a refurbished Roomba. Amazon often has Black Friday sales on pre-owned robots that provide the deepest discounts.
Want to shop the best products at the best prices? Check out Daily Deals from BestReviews.
Sign up here to receive the BestReviews weekly newsletter for useful advice on new products and noteworthy deals.
Jennifer Blair writes for BestReviews. BestReviews has helped millions of consumers simplify their purchasing decisions, saving them time and money.
Copyright 2023 BestReviews, a Nexstar company. All rights reserved.