This is an archived article and the information in the article may be outdated. Please look at the time stamp on the story to see when it was last updated.
On this Memorial Day, the shocking truth about how we care for our veterans.
The bottom line, the Mid-South in particular needs to step up and stand up for those who have fought for our country.
A new study from WalletHub ranked Arkansas, Mississippi and Tennessee among the worst states for military retirees.
The study looked at things such as health care, jobs and housing.
Cordell Walker with Alpha Omega Veterans Services stopped by to talk about we can do now.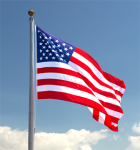 1183 Madison Avenue
(901) 726-5066