This is an archived article and the information in the article may be outdated. Please look at the time stamp on the story to see when it was last updated.
Starting Thursday you have a chance to get inside the mind of Grizzlies Guard Mike Conley.
He's the face of the Mid-South Maze which opens today out at the Agricenter!
The exciting outdoor adventure returns to the Agricenter for its 16th season!
Co-founder Justin Taylor explains what's new for kids and adults alike!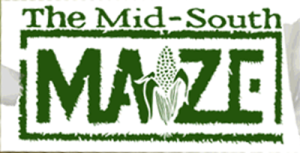 Mid-South Maze at the Agricenter
Thursdays & Fridays:  4 p.m. - 10 p.m.
Saturdays:  Noon - 10 p.m.
Sundays:   Noon - 8 p.m.