This is an archived article and the information in the article may be outdated. Please look at the time stamp on the story to see when it was last updated.
This weekend you're invited to Party for Peace!
The annual "Block Party for Peace" in Frayser is now in its 11th year!
It's three days of music, food, fun and even a career fair, because TN Rep. Antonio Parkinson says one key way to cut crime is to put people to work!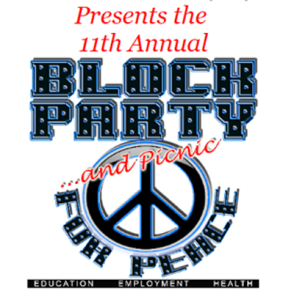 Friday September 23 – Sunday September 25
Ed Rice Community Center & Park
2907 Watkins