This is an archived article and the information in the article may be outdated. Please look at the time stamp on the story to see when it was last updated.
It's the best gift you can give a Tom Clancy fan.
There's a new 'Jack Ryan' novel coming out this month!
Memphis writer and bestselling author Mark Greaney has picked up the mantle for the late Clancy.
"True Faith and Allegiance" is Mark's seventh novel under the Clancy name.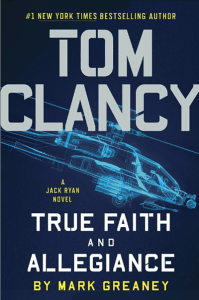 Author Mark Greaney
Sunday, December 11
3 p.m.
2774 N. Germantown Pkwy.
(901) 386-2468