This is an archived article and the information in the article may be outdated. Please look at the time stamp on the story to see when it was last updated.
MEMPHIS, Tenn,— An 18-year-old woman died from her stab wound following a domestic dispute that happened Thursday evening.
Memphis Police positively identified the victim Sunday as Britney Allgood.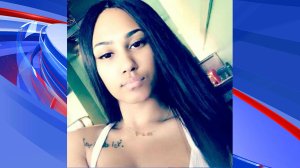 They say no charges will be filed because the other woman stabbed her in self-defense.
Memphis Police say two young women got into a fight near the intersection of Knight Arnold and Ridgeway around 6 p.m. on Thursday.
According to police, the fight had happened between two females who knew each other.
Some of the incident was captured on videos and shared with WREG.
In one of the videos shared with us, you can see a knife in a woman's hand.
There's also a baby taken from a car near the chaos at one point.
Julius Hughes says he drove by the commotion.
"I busted a u-turn because I was trying to figure out what was going on and I understand she was stabbed, blood was coming from everywhere," Hughes said.
The video shows what appears to be the stabbing victim running from the scene.
Officers say she later died at the hospital.
We're not yet releasing her name, but we've been told she was 18 years old and recently graduated from Ridgeway High School.
Police say the one who stabbed the other stayed on the scene and was there when officers arrived.
"It was broad daylight. It was hot. It was broad daylight. It's crazy out here, this area's known for a lot of crime, it's getting bad out here," Hughes said.