MEMPHIS, Tenn. -- Family have identified the woman who was gunned down in a Raleigh neighborhood Tuesday afternoon as 42-year-old Margret Gaddy.
Police said Gaddy was shot around 2:15 p.m. on the 3200 block of Spring Valley Cove. Her body was found more than a mile away in the back of a Nissan on Ridgemont Avenue at Egypt Central as witnesses say a woman attempted to get Gaddy to a hospital.
Although police haven't confirmed it, Gaddy's aunt, Cynthia Bowen, is blaming the shooting on Gaddy's son's involvement in a local gang.
"She'll be here right now if it weren't for her dumb son," Bowen said. "Everybody needs to pray! Stop all this foolishness."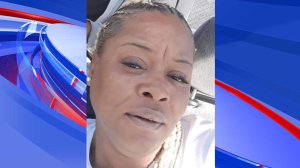 Neighbors on Spring Valley told WREG they heard about three shots.
"I know they were gunshots," one woman, who didn't want to be identified, said.
"I actually stood there and watched that lady take her last breath," said another woman, who heard a car speeding away before rushing outside to find Gaddy lying in the street.
The woman said she called 911 as her neighbors put Gaddy in the back of a car to take her to the hospital.
"At first, she was actually asking for help and then she just went quiet and her body just was gone," the woman said.
Memphis police say the suspect is known, but haven't released a name or description.
"We need prayer. Stop this killing! Get out the gang, join the church!" Bowen said.
#breaking: A woman is dead after the car she was traveling in was shot up on Ridgemont near Egypt Central. Family say she was shot at least 8 times. @3onyourside pic.twitter.com/Th91jfAuqJ

— Luke Jones (@LukeJonesTV) October 1, 2019
Here's a look at the shooting scene. Officers appear to have located a number of shell casings on the ground. @3onyourside pic.twitter.com/nuwaWSGxPg

— Luke Jones (@LukeJonesTV) October 1, 2019