This is an archived article and the information in the article may be outdated. Please look at the time stamp on the story to see when it was last updated.
SOUTHAVEN, Miss. — Police were at the wrong address when they fatally shot a man in his Southaven home Sunday, an arrest warrant issued by a Tate County judge shows.
Ismael Lopez was shot dead by a Southaven police officer while standing in the doorway of his home on Surrey Lane around 11:30 p.m. Sunday.
Police said a dog in the home charged at them and that an officer shot Lopez multiple times after he refused to put down a weapon, though Lopez's family has denied there was a weapon.
DeSoto County District Attorney John Champion said Monday that it was possible officers were responding to the wrong address.
That appears to be the case. Southaven Police were sent to pick up a domestic violence suspect at a duplex at 5878 Surrey Lane.
Lopez lived across the street at 5881 Surrey Lane.
► Southaven police shoot and kill a man, but were they at the right house?
► New details about domestic violence call that led to fatal police shooting
The man who police were looking for, Samuel Pearman, later turned himself in to the Tate County Sheriff's Department and was released on bond.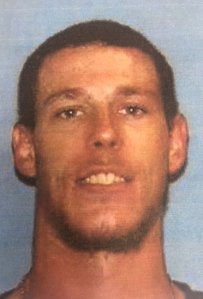 Pearman is accused of choking a woman at a Citgo gas station parking lot in Independence around 8:30 p.m.
According to a report from Tate County authorities, the woman asked Samuel Pearman if he could pay for her gas because she had left her debit card at home. At that point, authorities said Pearman told her he was "going to smash her face in" and began choking her in front of her 4-year-old daughter.
He fled the scene, and that's when Southaven police went to find him at his Surrey Lane home, leading to Lopez's death.
The officer who fired the shots has been placed on non-enforcement status but has not been suspended, Southaven police said Tuesday.
[protected-iframe id="9e8514356ad1a6b3f6d65150f1dfb39a-29519520-12543204″ info="https://www.facebook.com/plugins/post.php?href=https%3A%2F%2Fwww.facebook.com%2Fwreg3%2Fposts%2F1824639860898045&width=500″ width="500″ height="535″ frameborder="0″ style="border:none;overflow:hidden" scrolling="no"]