This is an archived article and the information in the article may be outdated. Please look at the time stamp on the story to see when it was last updated.
MEMPHIS, Tenn. — Families are still trying to catch up with loved ones who were involved in a huge crash at Interstate 269 and Highway 78 in DeSoto County on Wednesday.
Two people died and 44 others were injured. The Mississippi Highway Patrol identified the deceased victims as Cynthia Hardin, 61, and Betty Russell, 76. Both were from Huntsville, Alabama.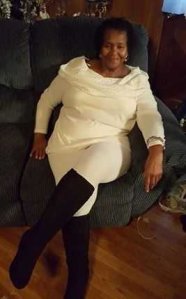 Veronica Love says she boarded the tour bus in Huntsville like she had done several times before.
"I usually call them a couple weeks before and tell them I'm riding the bus. It's a monthly bus trip they do," she said.
Love was with two friends and knew some other people on board who were going to the casinos in Tunica, Mississippi. But she says all the trips before went well and were nothing like the shock of Wednesday's horrific accident.
"All of a sudden the bus started swerving, then it spun around like two times, hit the rails and then flipped over," she said.
The next thing Love knew, she was being treated by EMS workers.
"They started cutting the bus open and started helping pull the rest of the people off," she said.
Authorities say the weather caused bad conditions, which led to the crash. They called in the National Transportation Safety Board to help investigate.
"I can't speculate on what this driver was doing. I'm just thankful I'm alive," Love said.
The victims in the crash went to multiple hospitals around the Mid-South. Love ended up at Baptist DeSoto to get treatment for a shoulder injury. When she got out, her friends were waiting to drive her back home to Alabama.
Nineteen victims were taken to Baptist-DeSoto Hospital and seven others went to Baptist Collierville. As of Thursday afternoon, all of the crash victims at Baptist Collierville have been discharged.
Three patients remain at Baptist DeSoto. One is in critical condition. The other 16 patients left on a Teague bus headed to Huntsville, Alabama at 1:30 p.m.