This is an archived article and the information in the article may be outdated. Please look at the time stamp on the story to see when it was last updated.
BATESVILLE, Miss. — After about 10 hours of deliberation, the family of Jessica Chambers is no closer to closure after the judge declared a mistrial.
Monday, the Panola County courtroom could only be characterized as confused as the murder trial wrapped up. The jury returned from deliberation three times, at one point declaring a "not guilty" verdict, only to eventually come back with the announcement that they could not reach a unanimous verdict.
Quinton Tellis is charged with capital murder, accused of dousing 19-year-old Chambers with gasoline then setting her on fire, leaving her to die in Courtland, Mississippi back in 2014.
The trial troubles started when the jury entered the courtroom and the foreman answered the judge that they had reached a unanimous verdict.
But one juror spoke up: "We all didn't agree on it!"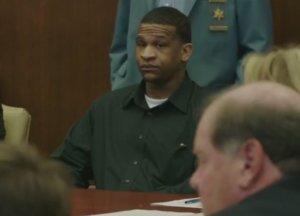 Judge Gerald Chatham was forced to push the jury back to deliberations three times because they couldn't reach a unanimous verdict.
The judge declared a mistrial, saying the jury was "hopelessly deadlocked," after dismissing them and thanking them for serving.
District Attorney John Champion later promised that the state plans on trying the case again.
"If you look at this case, none of our facts are contradictory," Champion said. "They didn't produce an expert to contradict any of our phone data.."
Phone data, prosecutors argued, put Tellis in the same place as Chambers on the night of her murder.
But Tellis' family says it doesn't amount to guilt.
Tellis' defense attorney Alton Peterson says he has never seen confusion in a jury's verdict like this case experienced. He called it very unusual.
Friends and family of Tellis had hoped for a "not guilty" verdict, but they'll take a mistrial.
"We're happy, but then again, it's still a sad moment because we still want them to find Jessica's murderer as well," said Laniqua Williams, Tellis' niece. "They need to find Eric."
Tellis' family said outside the courtroom that they were relieved for their relative, but they urged authorities to "find Eric."
Several first responders testified they heard Chambers say the name "Eric" or "Derek" in her final moments.
Before being brought to Mississippi, the 29-year-old Tellis was being held in Louisiana in connection with the 2015 "torture and murder" of a 34-year-old graduate student.
Tellis admitted to using the dead student's debit card and now faces indictment in her murder.