This is an archived article and the information in the article may be outdated. Please look at the time stamp on the story to see when it was last updated.
HELENA-WEST HELENA, Ark. — Two men were killed in two separate shootings Friday afternoon, police in Helena-West Helena, Arkansas said.
Both shootings are believed to be retaliatory, police said. They may be related, but authorities are still working to confirm that.
The first call came in at 10:54 a.m. on Park and Dinan, where police said a victim in his mid-20s was shot five times in the back, and once in his shoulder. Paramedics tried to save him but he was pronounced dead on the scene.
Police identified him as Jamarius Reese, 20.
As officers were collecting evidence in that incident, the second shooting came in at 11:48 a.m., at Sixth and Garland. That man was shot in his chest while in a front yard, and was pronounced dead on the scene.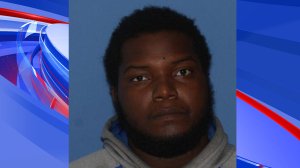 The victim in that shooting was identified by police as Donameka Ballard, 24.
Authorities said the town had only seen nine homicides in all of 2019, so to see two murders before noon on a Friday was shocking.
"This has been a very hectic, chaotic day for us. Especially it all being in broad daylight," police officer John Lanigan said.
Authorities believe they have leads to follow, and are hoping more witnesses come forward, but they acknowledge there's a long road ahead to justice and closure.
"Of course we have help with the Phillips County Sheriff's Department and the Arkansas State Police. But we just all work together and take it one step at a time," Lanigan said.
Helena-West Helena Police released photos of three people they are calling persons of interest in Ballard's killing: Kylan Williams, 21; Tyranza Young, 19; and Tre'von Hill, 19.
Police currently do not have any suspects in custody. They are asking any residents with information, to contact the police department immediately at (870) 572-3441.