This is an archived article and the information in the article may be outdated. Please look at the time stamp on the story to see when it was last updated.
MEMPHIS, Tenn. — Two men are dead after a double shooting Tuesday in Raleigh, police say.
Officers responded around 4 p.m. to 3388 Egypt Central, where they found two male shooting victims inside a house. Both victims were pronounced dead.
A large, emotional crowd gathered on the street just beyond the police tape Tuesday, many visibly shaken, saying they knew the victims.
"It's so shocking to hear this news," Nakia Fleming said. "It's very devastating. Very devastating."
Police later identified the victims as 32-year-old Demarco Foote and 18-year-old Ja'rico Cooper.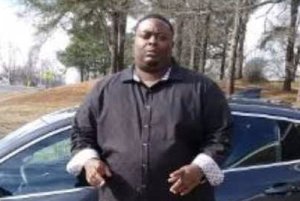 Friends said Foote was well-known and loved and never bothered anyone. Cooper was his nephew, they said.
"He was a fun person, no bothering no one," Amelia Mates said. "When he saw you, he was going to make you laugh because that's the type of person he was. He was always going to keep a smile, so whatever person did that to him did not have to do that at all."
It was those fond memories that brought so many people in his neighborhood out Tuesday.
"He was just a good person," Karen Howze said. "He was loved by everybody, which you can see that now by the amount of people that are out here."
Those close to the victims want this to be a wake-up call that guns won't solve anything.
"It's been a lot of young lives that's been taken due to gun violence when they can just talk about it," Howze said.
No suspect info is available, and police have not released the circumstances that may have led up to the shooting. Call Crime Stoppers at 901-528-CASH with tips.