This is an archived article and the information in the article may be outdated. Please look at the time stamp on the story to see when it was last updated.
DRUMMONDS, Tenn. — First responders have identified the two children who were killed in a house fire in Drummonds.
The victims are 4-year-old Katie Sutton and 2-year-old Christopher Sutton.
According to authorities, they received a call around 9:30 a.m. stating children were inside a home that had caught on fire.
Atoka Fire Chief Henry Posey said it took volunteer firefighters in Drummonds 13 minutes to respond. Multiple agencies in the area were called in to assist with the firefight and investigation.
When first responder arrived, the home was 75 percent engulfed.
Once the fire was under control, firefighters discovered both children dead inside.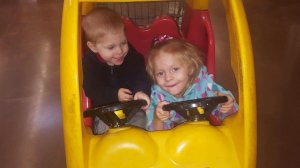 Family WREG spoke with said they were devastated by the loss. James Russom, a great uncle to the family came to the scene from his home in Atoka.
"It's unbelievable. I mean really it unimaginable that this could happen and you know you see it on TV and things like that and you don't think it would ever happen to you but it's a real tragedy when it does happen it really hits home and wakes you up and you realize fire is nothing to play with," said Russom.
The cause of the fire is also under investigation. Fire officials said family members told them the home did have a smoke detector.
Although the cause of the fire is under investigation, the Atoka Fire Chief has a warning.
"As I always tell people space heaters need space. You can't have clothes around there, you can't have curtains, you gotta have at least 3 feet around and lot of time this time of year once you get that cold snap people start turning heaters on and stuff like that so that's one thing, we'll be looking at that among other things," said Posey.