This is an archived article and the information in the article may be outdated. Please look at the time stamp on the story to see when it was last updated.
COVINGTON, Tenn. — Two men have been charged with a home invasion and murder in Covington.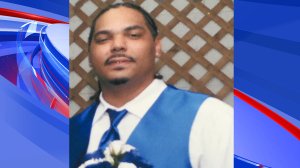 Timothy Edwards, 38, was shot and killed January 19 in a home on Douglas Street.
Eddie Lee Poindexter and Armani Hall are charged with first-degree murder, especially aggravated assault, especially aggravated robbery and possession of a gun during a felony.
Hall was found shot on a street near where the shooting took place.
A motive has not been released.