This is an archived article and the information in the article may be outdated. Please look at the time stamp on the story to see when it was last updated.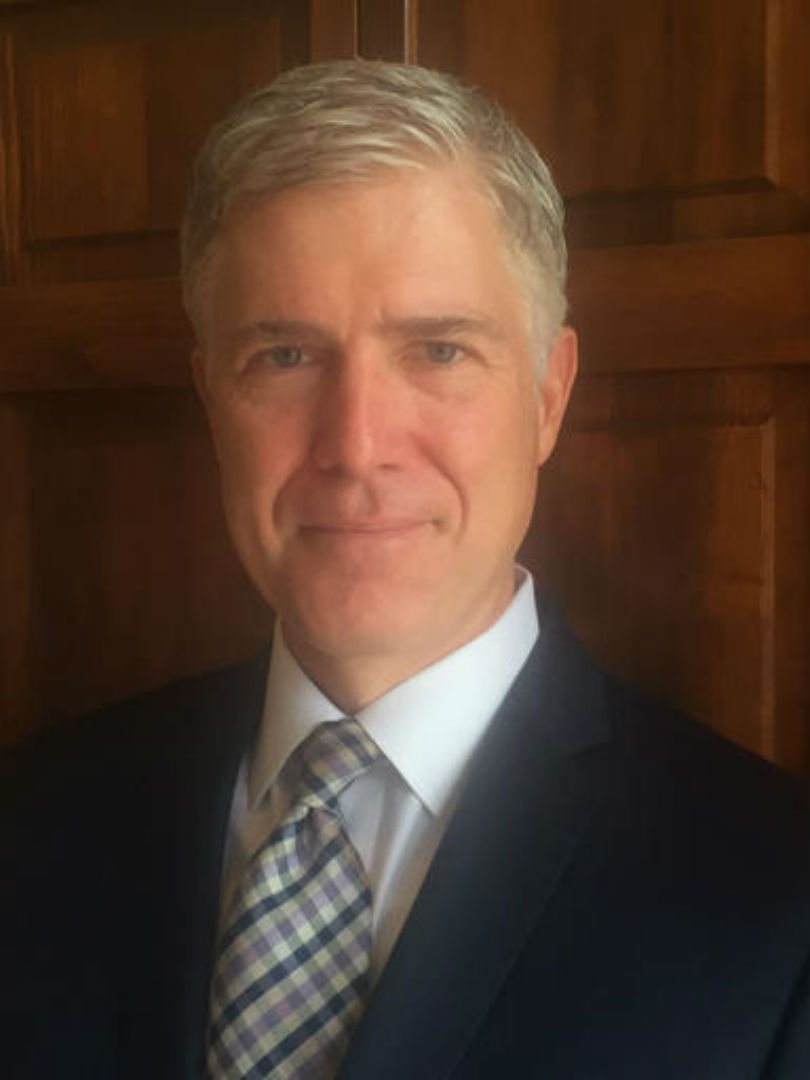 WASHINGTON — In a prime-time event Tuesday night, President Donald Trump named federal appeals court judge Neil Gorsuch of Denver as his pick for the vacant seat on the United States Supreme Court.
Gorsuch would fill the ninth seat on the high court vacated by ardent conservative Antonin Scalia, who died in February, and for which the Republican-held Senate refused to consider then-President Barack Obama's nominee, Judge Merrick Garland.
"Judge Gorsuch has outstanding legal skills, a brilliant mind, tremendous discipline, and has earned bipartisan support," Trump said. "He is the man of our country and a man who our country really needs and needs badly to ensure the rule of law and the rule of justice."
"I pledge that if I am confirmed, I will do all my powers permit to be a faithful servant of the Constitution laws of this great country," Gorsuch said.
Trump's 21-person shortlist of candidates, the first half of which was released in May 2016, had reportedly been winnowed to three potential finalists: Gorsuch, federal appeals court judge Thomas Hardiman of Pittsburgh and federal appeals court judge William H. Pryor Jr. of Alabama.
Trump's nominee, Gorsuch, 49, is the youngest nominee in 25 years and was widely considered the leading candidate. The son of Anne Gorsuch Burford, the former head of the Environmental Protection Agency under President Ronald Reagan who was held in contempt of Congress and resigned under intense criticism, Gorsuch was nominated to the federal bench in May 2006 after serving in the Bush-era Justice Department for two years.
Gorsuch's legal record is sparser than Hardiman's or Pryor's, but what does exist closely mirrors Scalia's legal thinking.
An admirer of the late justice, he fondly regarded him as a "lion of the law." He has written decisions that are critical of government regulations and in favor of religious freedom, and in 2013 he sided with Hobby Lobby and other businesses and organizations religiously opposed to Affordable Care Act requirements mandating that employers provide contraception in their health insurance plans. The Supreme Court upheld that decision the following year.
Gorsuch is considered by conservatives to be pro-life. In 2006, he authored a book that criticized the legal arguments for assisted suicide and euthanasia.
His arguments were "based on the idea that all human beings are intrinsically valuable and the intentional taking of human life by private persons is always wrong," a view that closely mirrors the position held by the religious right. He is a graduate of Harvard Law School.
Background reporting by Ese Olumhense