This is an archived article and the information in the article may be outdated. Please look at the time stamp on the story to see when it was last updated.
MEMPHIS, Tenn. — Another man was charged Monday in the shooting death of a child after a deadly weekend in Memphis.
Corderro Wilhite was arrested and charged with reckless homicide in the death of his 8-year-old son, Deaundre Shannon, on Parkland Road in the Cherokee area Sunday, police said.
According to police, Wilhite placed a loaded handgun on the bed near his son and another child, giving them easy access to the weapon.
Wilhite told police he had put the gun under some pillows when the children came into the room because he didn't want them to see the gun.
Deaundre suffered a gunshot wound to his left side and chest and later died at the hospital.
Police said they found several baggies of marijuana and scales in the room where the shooting occurred.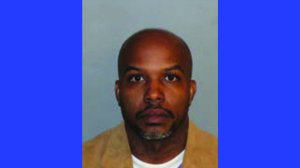 Earlier Monday, the father of another child faced a judge after his 4-year-old son accidentally shot and killed himself.
Gari Settles, 38, is charged with reckless homicide in that case. He was ordered back to court later this month with an attorney.
Police say the child shot himself when he was somehow able to get his fathers's gun at the Lynnfield Apartments in East Memphis on Saturday night. He died at LeBonheur Children's Hospital after suffering a gunshot would to his head.
According to police, an investigation showed that Settles had "carelessly" left a loaded 9mm handgun where his son could reach it.
Friday night, a 4-year-old girl was accidentally shot at a home on Egan Drive in Fox Meadows.
Police still haven't released much information on whether she shot herself or was shot by someone else.
She was taken to Le Bonheur in critical condition. By Monday afternoon, police said, she was listed in critical but stable condition.
Police have not charged anyone in that shooting and the investigation is ongoing.
[protected-iframe id="a608ff33e39b8412ecbfe21008f8d6a8-29519520-12543204″ info="https://www.facebook.com/plugins/post.php?href=https%3A%2F%2Fwww.facebook.com%2Fwreg3%2Fposts%2F1856423357719695&width=500″ width="500″ height="491″ frameborder="0″ style="border:none;overflow:hidden" scrolling="no"]