This is an archived article and the information in the article may be outdated. Please look at the time stamp on the story to see when it was last updated.
MEMPHIS, Tenn. —Gunfire rang out at a northeast Memphis motel Thursday, as Shelby County Sheriff's deputies shot and killed a wanted suspect.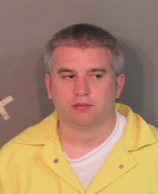 The shooting happened at the GardenTree Hotel in the 6100 block of Shelby Oaks Drive Thursday afternoon.
Lt. Anthony Buckner with the sheriff's department said officers from the narcotics unit had intelligence that a wanted male suspect identified as Jason Matthew Hill was at the motel. When deputies encountered him, he reportedly pointed his gun. At least two deputies returned fire.
"Don't know exactly how long they were looking for him. But they were led to this hotel. They had pretty good intelligence that his individual was here," Lt. Buckner said.
The suspect was pronounced dead by Memphis Fire Department. No guests at the motel were affected and no deputies were hit.
Roland Walker lives nearby and says he can't believe this happened so close to home. He figures the suspect panicked.
"When you get scared you do crazy things."
And if the allegations are true, he believes deputies did the right thing.
"They have to protect themselves," Walker said. "They go out every morning, and they don't even know if they're going to come back home that evening."
Law enforcement has not named deputies involved. Buckner said the deputies would be placed on leave during an investigation.
The Tennessee Bureau of Investigation is now in charge of the investigation.