This is an archived article and the information in the article may be outdated. Please look at the time stamp on the story to see when it was last updated.
MEMPHIS, Tenn. — A man is behind bars, accused of killing a man by running him over with his truck.
Police said it all started when an argument broke out around 7:45 p.m. Wednesday at the Carnes Mini Mart in the 2700 block of Carnes Avenue.
The suspect, 60-year-old Cleveland Jackson, reportedly poured a beer over Mitch Brooks' head, then had a beer poured on himself by a third person involved.
Jackson then got into his Ford F-150 and ran over Mitch Brooks, 41, police said. Brooks died at the hospital.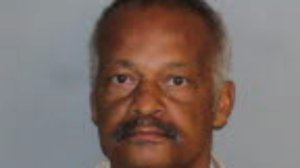 The truck narrowly missed the third person involved.
When questioned by police, Jackson admitted he was driving the truck and was trying to hit the cooking grills at the store, but claimed he didn't know Brooks had been injured until later on.
He was charged with vehicular homicide and two counts of aggravated assault.