This is an archived article and the information in the article may be outdated. Please look at the time stamp on the story to see when it was last updated.
MEMPHIS, Tenn. — As temperatures rise, so does the violence.
Memphis has seen four homicides within days, several more shootings and robberies.
It's a concern many families have as police respond to four homicides and even more shootings in the past five days.
"They do say sometimes crime spikes in the summer," a resident said.
WREG uncovered new crime stats that show violent crime increased in the summer the past several years compared to colder months.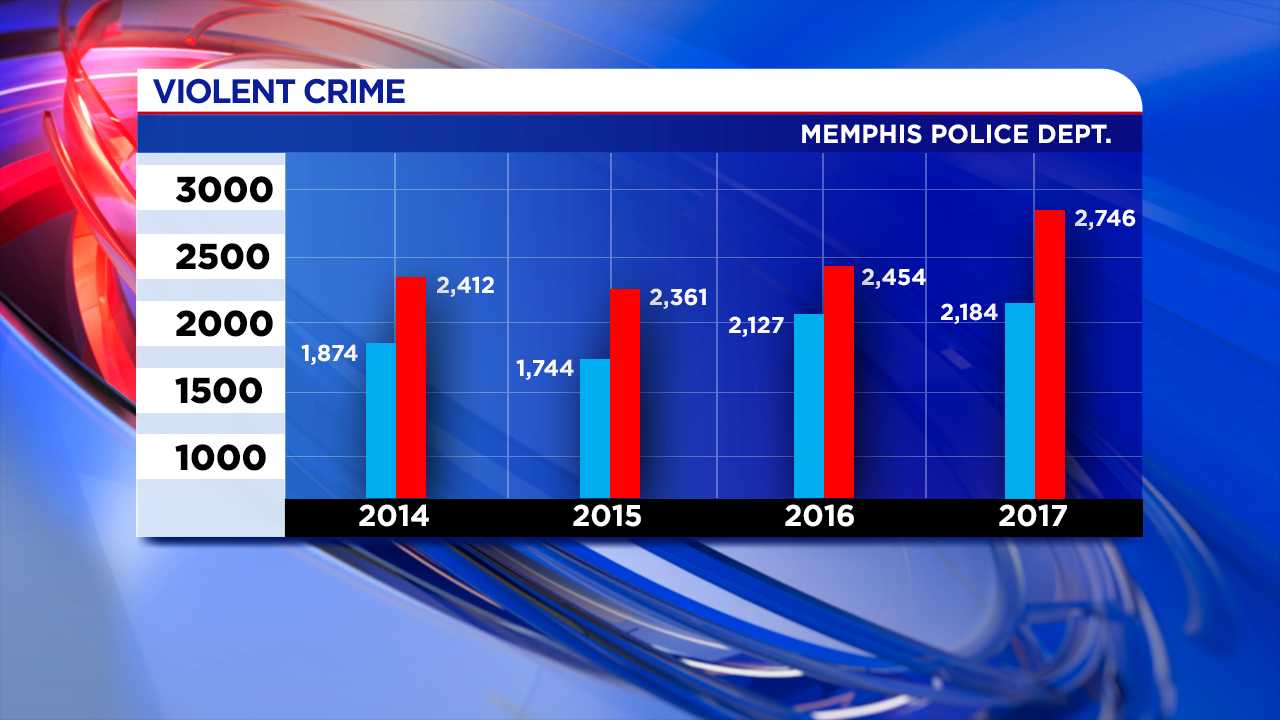 The red line you see shows the number of violent crimes — like homicides, robberies, rapes and carjackings — that were reported June through August the past four years.
The blue lines shows violent crimes reported from December through February.
You can see an increase in the summer months.
Last year, for example, more than 500 violent crimes were reported.
Mayor Jim Strickland says the city needs more than a short-term plan.
"We need more police officers on the street to be more visible, and more in the community," Strickland said.
His administration is also working on long-term solutions to curb violence, including recruiting more police officers, lobbying for stiffer penalties for violent criminals and creating more opportunities for children to keep them on the right path.
"We have increased programs in our libraries and community centers and now parks. Between us and the schools, we have 10 or 12,000 kids in camps now. We have increased summer jobs," Strickland said.
Some Memphians say city efforts only go so far though, and parents also need to pitch in.