This is an archived article and the information in the article may be outdated. Please look at the time stamp on the story to see when it was last updated.
TIPTON COUNTY, Tenn. — Prosecutors are seeking the death penalty in a double homicide this summer in Tipton County.
Michael Cullum, 46, of Millington, was booked Friday on murder, theft, arson and weapons charges for the murders of 66-year-old Robert Bailey and his 41-year-old daughter Tammie.
The two were found dead in their home on Glen Springs Road in Drummonds back in July.
Cullum was given a million dollar bond in that case.
Also Friday, District Attorney General Mike Dunavant filed to have the death penalty possible for the murders.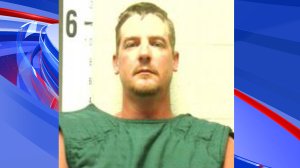 Jason Holland is already charged with two counts of first-degree murder, two counts of murder in the perpetration of a robbery, on a count of aggravated arson, one count of tampering with evidence, and one count of filing a false police report.
Cullum is already in the Shelby County Jail for the murders of his two neighbors,  Brenda and Rhonda Dukes.
They were killed in their home outside Millington in June, just a month before the Drummonds murders.
According to police, in that case, Cullum admitted to friends he killed the women, then took Lortab tablets from their house.
Cullum has an extensive criminal history dating back to the 90's, including charges of aggravated burglary, aggravated assault, and evading arrest.