This is an archived article and the information in the article may be outdated. Please look at the time stamp on the story to see when it was last updated.
GERMANTOWN, Tenn. — A Germantown psychiatrist had her license suspended after a professional board said she whipped multiple patients with a riding crop and whip and compared them to "mules."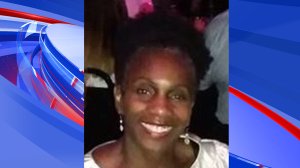 The Tennessee Board of Medical Examiners found Dr. Valerie Augustus guilty of violating the Tennessee Medical Practice Act and suspended her license for 30 to 60 days.The board also required her to attend training and fined her $10,000 — or $1,000 for each patient hit with a whip or crop — according to the board's order filed in May.
In one complaint, a patient under treatment said Augustus hit her in the buttocks with a riding crop during a 2015 appointment. Augustus also kept a whip and riding crop on display in her office.
"There's no evidence in psychiatric literature to support the use of touching a patient with an implement as part of treatment," the board's findings state.
Doctor Augustus reportedly testified that she lightly tapped patients as a joke.
"It was a faux punishment, not real punishment," her attorney, Darrell Baker Jr., told the board. "She wasn't really wacking these people."
Augustus practices at Christian Psychiatric Services. According to the practice's website, she is out on personal leave as of June 2.
If her license is reinstated she will be under probation.
Augustus did not answer the door at her home Friday. Her neighbor, Tayler Menafee, was shocked by the allegations.
"That's not a funny joke," Menafee said. "I would say if somebody wa,s if they put their mental state in someone's care, that leaves them in a vulnerable position and I feel like that's not okay."
Germantown Police are not investigating. Based on state records, this is the first time her license has ever been suspended.