This is an archived article and the information in the article may be outdated. Please look at the time stamp on the story to see when it was last updated.
MEMPHIS, Tenn. — A Texas family came to Memphis to run in the St. Jude Memphis Marathon in order to honor their four-year-old relative who died of leukemia. Instead, they had their luggage stolen.
The family told WREG they parked in an alley off Vance Avenue near Front Street around 3:50 p.m. and went into Gus's to grab a bite.
When they came out around 5 p.m., they said one of their SUV's windows had been shattered and four suitcases were missing.
"I mean, I just don't understand why somebody would do that. It doesn't belong to you, just leave our stuff alone," said Rachael Olson.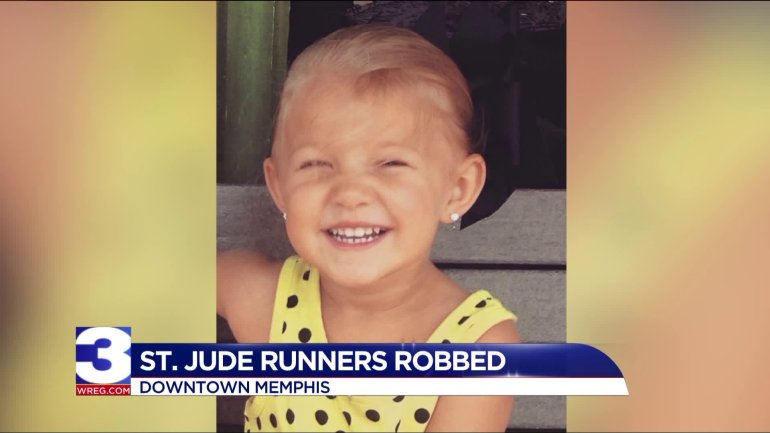 Olson's niece, four-year-old Austyn Halter, died of leukemia in August after undergoing treatment at St. Jude.
Her family had planned to run in her honor and had even designed custom 'Austyn Strong' t-shirts for the occasion.
Those t-shirts were among the items stolen, along with iPads, laptops and a camera filled with pictures of Austyn.
"That's something that cannot be replaced. It just won't be replaced," said Olson.
The heartless crime was enough to move Austyn's mother, Sarah Halter, to tears.
"The last four months have been miserable and this was the only thing that would have brought me any, some sort of joy, and it's just ruined," said Halter.
WREG observed officers lifting finger prints from the family's SUV, but it's too soon to know if that will lead to a match.
In the meantime, the family is hoping that whoever took their belongings will do the right thing and return them.
They said they still plan to run in Saturday's marathon.
The Cordova-based Goodard Foundation has announced a $1,000 reward for the return of the stolen items.