This is an archived article and the information in the article may be outdated. Please look at the time stamp on the story to see when it was last updated.
SOUTHAVEN, Miss. — Southaven Police arrested a man Friday following an early morning shooting at a Waffle House.
According to police, an argument broke out in the parking lot of the restaurant on Hamilton Road around 3 a.m. Friday. The disagreement led to one of the individuals involved pulling out a gun and shooting the other in the leg. The victim was rushed to the Regional Medical Center for treatment and is now expected to be OK.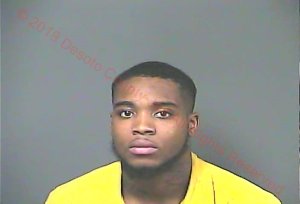 Southaven Police announced around 4 p.m. that Jimtarius Hampton, 23, of Memphis was arrested and booked on the charge of aggravated assault and transported to the Desoto County Jail. Bond will be set later.
Authorities later said they are looking into the case as a possible hate crime investigation. They did not give specific information as to what would make the shooting a hate crime.
While business carried on as usual Friday, people near the Waffle House were shocked to hear what transpired just 12 hours earlier in the parking lot.
"I heard the gunshots, but I didn't think it was nothing major," said Undre Fonder, who lives nearby.
Fonder said it's surprising because police usually have a heavy presence in the area.
"They stay parked all around," he said. "Gas stations, hotels, restaurants."
Sokea Kong, who owns Main Street Donuts across the street, said he was trying to open his shop in the morning, but with the large crime scene off Hamilton Road and Main Street, he had to stay back for several hours.
For Kong, who works unique hours, the shooting is alarming and a reminder to stay on alert.
"I don't see the sun (in the morning), and I don't see the sun set when I go home," Kong said. "I don't want that to happen anywhere, you know what I'm saying?"