This is an archived article and the information in the article may be outdated. Please look at the time stamp on the story to see when it was last updated.
MEMPHIS, Tenn. — Authorities with the Memphis Police Department and Christian Brothers University are investigating after shots were fired on campus early Wednesday morning.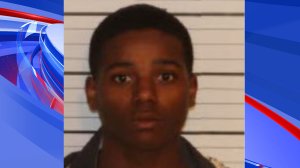 According to police, Joshua Randle and a woman were parking a car in the campus parking lot when they noticed a white SUV right behind them. Two of three suspects got out of that vehicle and approached the passenger side of the vehicle. The individuals pointed a gun at the victims and told them several times to get out of the car.
The victims said the men were armed with at least one weapon and threatened to use it if necessary.
That's when the driver put the car in reverse and hit the suspects' vehicle twice. At the same time, Randle started reaching for a gun that was located behind his seat.
Seeing what was happening, the victims said the suspects took off heading towards East Parkway. Before they left shots were exchanged between the two parties, striking several cars in the parking lot.
Police said the gun that Randle used had been stolen out of Olive Branch, Mississippi on March 9, 2019. He was taken into custody and charged with theft of property and carrying a gun on school property.
Two suspects are still at large. If you know anything, call Crime Stoppers at (901) 528-CASH.