This is an archived article and the information in the article may be outdated. Please look at the time stamp on the story to see when it was last updated.
Mobile users click here to watch Livestream
MEMPHIS, Tenn. — Sherra Wright, ex-wife of NBA star Lorenzen Wright and one of the suspects in his murder, pleaded guilty to charges related to his death Thursday in exchange for a deal giving her a 30-year sentence.
Wright, 48, pleaded guilty to facilitation to commit murder and facilitation to commit attempted first-degree murder for an earlier attempt on Lorenzen Wright's life.
The first count carries 30 years and the second carries eight years behind bars. Those sentences will be served concurrently and she could be released after serving 30 percent of that time.
That means she will be eligible for parole in nine years. If convicted she could have been sentenced to more than 100 years.
Deborah Marion, Lorenzen's Wright's mother, wiped tears from eyes. So did her mother, Louise Vassar.
Moments later, around 11 a.m., Sherra Wright walked through the door with a slight smile on her face. The courtroom was silent as Judge Lee Coffee greeted Wright and she replied.
Prosecutor Paul Hagerman then walked forward to drop what some considered a bombshell. Wright was taking a plea, nearly nine years to the day after her husband's body was found.
During the court proceedings, Marion was allowed to speak directly to Sherra Wright. Marion has been in an ongoing battle to receive custody of her son's children.
"Sherra, I want to thank you for giving me my grandchildren back," she said. "I just hate what happened to my child. But he left nice-looking kids for his grandma."
Wright asked if she could respond, but her attorneys declined.
Hagerman told reporters that the plea deal came about in the last 48 hours. He wouldn't commit on whether Sherra Wright will testify against Billy Ray Turner, the accused gunman, when he goes to trial on Sept. 16.
Turner pleaded guilty to gun charges in a separate case in June and was scheduled to appear for sentencing Friday. That hearing has been re-set.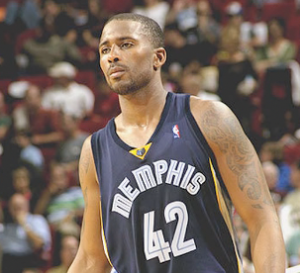 Defense attorneys explained that Sherra Wright's plea admitted her guilt in planning the murder, but not the murder itself. They also alleged domestic abuse had occurred.
Her former husband, who had played basketball for several NBA teams including the Memphis Grizzlies, as well as the University of Memphis, was last seen alive on July 18, 2010, when he left Sherra Wright's Collierville home. Early the following morning, Germantown Police received a 911 call from his cell phone, but the call was interrupted by gunfire.
Wright's body was discovered in a field July 28, 2010. He had been shot multiple times. He was 34.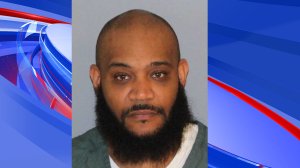 Sherra's own cousin, Jimmie Martin, is who told police this story, and said she was the mastermind behind Lorenzen's murder.
Martin, who's currently in prison for killing his girlfriend, is an unindicted co-conspirator in this case. He told police he was at two meetings with Sherra and her codefendant Billy Ray Turner, as they mapped out a plan to kill Lorenzen twice.
"He also stated that he helped those individuals clean up some of the crime scene … and ultimately traveled with Mr. Billy Turner to dispose of the murder weapon which was later found in not terribly far from Memphis," Hagerman said.
When asked directly if nine years is truly serving justice, Hagerman pointed to the fact that it's just an opportunity for Wright to get out.
Montae Nevels, one of Lorenzen's long-time friends, said while some felt Thursday's plea was a bombshell, it came as no surprise to him.
"I always knew, I felt as though within myself that it would never go tria,l that she would forward and plead guilty to what happened," he said.
Meanwhile, Sherra's own brother, Julius Robinson, said, "Like most of Memphis, I had no idea she was going to enter a plea. I was surprised to hear and see this."
For our full coverage of this case, click here.