SHELBY COUNTY, Tenn. — One person was detained after a reported barricade situation inside an apartment in southeast Shelby County on Thursday.
Ludaryus Lee, 25, was charged with several felonies, including attempted first-degree murder after the incident, the Shelby County Sheriff's Office said.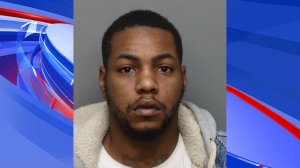 The standoff began when deputies with the narcotics team were conducting an investigation at the Lakes at Ridgeway apartments near Ridgeway and Knight Arnold. They walked into an apartment and were immediately met with gunshots.
WREG learned one deputy did fire back before law enforcement backed out of the apartment.
"Once our deputies entered the apartment, they immediately took gunfire from a male subject inside," Lt. Anthony Buckner said. "At least one deputy returned fire and retreated from inside the apartment."
Residents like Oliver Simmons couldn't get inside their apartments because police and Shelby County deputies were trying to get a man to come out of an apartment..
Several nearby apartments were evacuated, and the SWAT team and negotiators made the scene in an attempt to get Lee outside.
In January, Lee was arrested for possession of marijuana and driving with a suspended license but was never prosecuted. He was arrested again this month for driving without a license or registration.
Lee is now facing charges of attempted first degree murder, evading arrest, tampering with evidence and being in possession of a gun.