This is an archived article and the information in the article may be outdated. Please look at the time stamp on the story to see when it was last updated.
WASHINGTON — A top secret report from the National Security Agency suggests Russian hackers targeted a U.S. voting software supplier just days before the election.
Access to voter registration records could have allowed hackers to delete or change voter information.
However, the report did not say whether or not the hacking had any effect on the election results, CBS News reported.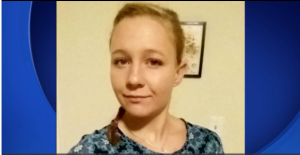 Federal government contractor, Reality Leigh Winner of Augusta, Georgia, has been charged with leaking the classified documents by mailing them to a reporter.
Despite the new NSA information, US Intelligence stands by its assessment that the attacks did not impact the election's outcome.
A spokesperson for President Vladimir Putin also denied the allegations.
"Apart from this claim which absolutely does not conform to reality, we have not seen any other information nor heard any arguments for the reliability of this information and we resolutely deny the possibility that such a thing could have happened," Dmitry Peskov told reporters Tuesday.