This is an archived article and the information in the article may be outdated. Please look at the time stamp on the story to see when it was last updated.
BATESVILLE, Miss. — Jury selection began Monday in the Jessica Chambers murder trial and District Attorney John Champion confirmed around 4 p.m. that jurors had been selected. Champion says the jury is made up of seven men and five women. The trial will start at 1 Tuesday afternoon. Prosecutors said Quinton Tellis doused the 19-year-old former high school cheerleader with a flammable liquid, set her ablaze, and then left her to die beside her burning car along a back road near a north Mississippi tree farm nearly three years ago in Courtland. The 29-year-old man has pleaded not guilty to murder charges. The jury will be chosen in Pike County, due to pre-trial publicity in Panola County.
What we know
In December 2014, surveillance video showed Chambers was at a gas station less than two hours before she was found. Wearing a sweater and pajama pants that looked like sweatpants, she put $14 worth of gas in her car, more than the $5 or so she usually purchased, Ali Fadhel, a clerk at the gas station, told The Associated Press in the days after her death. "I asked her, 'Why are you putting so much gas?' She said, 'I'm going somewhere,'" Fadhel said. On her way out, Chambers got a call on her cellphone, Fadhel said.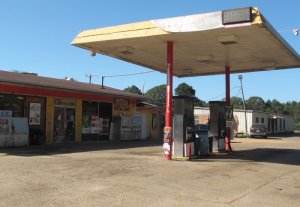 Around 8 p.m., firefighters discovered Chambers was set on fire and left to die beside her burning car. She had burns to over 98 percent of her body. She died several hours later at a Memphis hospital.
The investigation 
The main question investigators tried to determine early on in the case was where Chambers was between the time she was spotted at the gas station at 6: 30 p.m. and when fire crews discovered her on fire at 8 p.m. While they have not revealed anything specific, Champion said they have "absolutely filled that hour in." The prosecutor has not revealed to reporters what Chambers told firefighters when they found her. That, along with other information on how that day unfolded, will be revealed in court.
Investigators were stymied early on because they received no information from "street sources," leading them to theorize that the killing was committed by one person who told no one what happened, Champion had said. More than 20,000 telephone numbers as part of the investigation, more than 150 people were questioned, and investigators traveled to Iowa and Chattanooga, Tennessee. Although Champion has said he believed it was a "personal crime" and not related to drug or gang activity,
17 suspected gang members
were arrested as a result the investigation.
Criminal history
Tellis, a reported friend of the victim, was indicted in February 2016, more than a year after Chamber's death.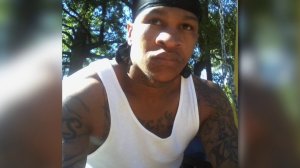 In 2010, he was sentenced to 5 years for burglary and a felon fleeing authority. He only served about a year. In 2012, shortly after he got out of prison, he was back in trouble, charged with another burglary and sentenced to 8 more years. He was released from prison in October 2014 — two months before Chambers' killing. WREG Investigators found other incidents on Tellis' record, including DUI, larceny and even a simple assault, where he was charged with beating a woman. The woman's family said what happened to her was brutal after she refused his advances. "She called and told me about seven people jumped on her and Quinton was one of them. She said she had asked for a ride home, they gave her a ride home, they tried to sleep with her and when she didn't sleep with them, they tried to rape her," said Amma Reeves Nelson, the sister of the woman attacked. Tellis never served time on that 2009 attack. It was a misdemeanor. Tellis faces another murder indictment in Louisiana, where he's accused in the torture death of Meing-Chen Hsiao, a 34-year-old Taiwanese graduate student at the University of Louisiana at Monroe. That indictment alleges that Tellis probably stabbed Hsiao more than 30 times in her face and body with a knife to get her to reveal her debit card's PIN number before killing her on July 29, 2015. He was extradited to Mississippi from Louisiana in June after pleading guilty to fraudulent use of Hsiao's card. Tellis faces life in prison without parole if convicted, according to an April 18 court filing in which state prosecutors disclosed they wouldn't seek the death penalty.
Jessica Chambers

Quinton Tellis

This is where Jessica's car was found. This picture was taken in December 2014.

This is where Jessica's car was found. This picture was taken in December 2014.

This is where Jessica's car was found. This picture was taken in December 2014.

A memorial for Jessica Chambers