This is an archived article and the information in the article may be outdated. Please look at the time stamp on the story to see when it was last updated.
MEMPHIS, Tenn. — A woman was shot and died from her injuries late Thursday night outside a Downtown apartment building, Memphis Police said.
Police said they got a call of shots fired at the Crescent Bluff Apartments at Florida Street and E.H. Crump at 11:06 p.m., and when they got to the scene, they found a woman dead from injuries from a shooting.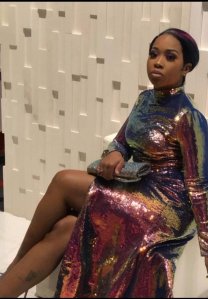 Family later identified the woman as Latarica Stripling. Stripling's mother told WREG that her daughter was the owner of the Thread Hair Salon and the Thread Collection.
They say she was shot by her estranged husband in front of two of her three kids.
This is an ongoing investigation, and police have not yet released any suspect information.
Tenants said there have been few problems at the apartment complex. It's just a few years old, and they say they are heartbroken a young mother lost her life.
Anyone with information should contact MPD or Crime Stoppers at 901-528-CASH.