This is an archived article and the information in the article may be outdated. Please look at the time stamp on the story to see when it was last updated.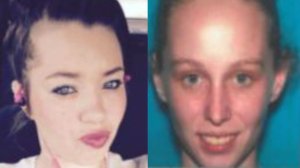 MEMPHIS, Tenn. — Memphis police have issued an alert for Tayrn Webster after she was allegedly kidnapped Monday afternoon.
A witness told police the victim was being chased by a man – later identified as Eric Wells – in a gold Honda Accord. Webster allegedly lost control of her Camry and struck a pole at Brooks Road and Hilda.
That's when Wells jumped out of the car, assaulted Webster and then forced her into his car.
Wells was taken into custody and his car recovered on Woodstone Circle, but the victim was no where to be found.
She is still missing at this time.
Webster is described as being 4'10" to 5'2″and 120 pounds. She was last seen wearing blue jeans and a black tank top.
If you see her or know anything that could help call police.
Wells has been booked into the Shelby County Jail and charged with aggravated kidnapping.