This is an archived article and the information in the article may be outdated. Please look at the time stamp on the story to see when it was last updated.
WEST MEMPHIS, Ark. -- The day care where a 5-year-old boy was discovered unresponsive on a van had guidelines in place that were apparently not followed, authorities said.
According to West Memphis police, the driver of the bus, an adult rider and another day care employee were all scheduled to go check the bus the day Christopher Gardner Jr. died.
That morning, little Christopher reportedly got on the bus around 6:40 a.m.
It arrived at Ascent Children's Heath Services approximately 30 minutes after that.
From that point, it's unclear what happened.
Authorities said someone signed Christopher in as if was present and inside the daycare.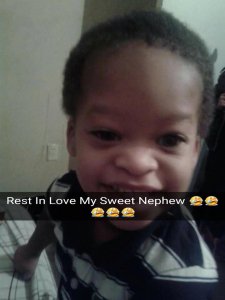 However, eight hours later, the bus driver discovered him unresponsive inside the van.
By that point, it was too late; first responders couldn't resuscitate him.
Police pointed to spending a long time in the heat as the cause of death. The temperature outside was 91 degrees, and police said the inside of the van could have gotten up to 130 degrees.
Police and the Department of Human Services are both investigating possible negligence by multiple people. As of Wednesday, four Ascent employees have been fired.
Ascent issued the following statement:
There are simply no words to express the overwhelming sadness we feel at the death of this child. We are heartbroken and our thoughts and prayers go out to the family. Ascent will continue to fully cooperate with the authorities and state agencies as they investigate this tragic incident. Our West Memphis clinic will remain closed for the rest of the week.