This is an archived article and the information in the article may be outdated. Please look at the time stamp on the story to see when it was last updated.
MEMPHIS, Tenn. —Memphis Police are still seeking answers after only one tip has come in for the murder of Steve Guidry, 67, in Castalia Heights in November.
Police believe the murder of Guidry stemmed from a sinister plan. They say three men showed up to his business Always On Heating saying they needed repair work done.
Major Lambert Ross with MPD says Guidry's son told the men he'd follow them to their home to do the job.
"He says this happens all the time," said Ross. "People come in, they need help with heat or air or something like that, and they would just go out to the house and do the repairs."
But suddenly the people he was following started driving erratically and running red lights. Ultimately, losing him.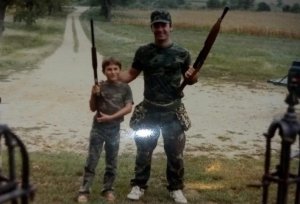 Guidry's son then knew something was wrong and called back to the shop where his father was. There was no answer.
"He gets to the business, walks inside and his father had been shot and murdered. Right there in the business," Ross said.
It was still daylight when officers responded to the shooting call in November. Guidry was found dead at the scene.
In a flash, the 67-year-old family man who loved to hunt was gone.
"He just had these simple little hobbies. This man, his life was taken. We're not sure why. It was a robbery," Ross said.
Police say an undetermined amount of cash was taken from the safe and several shots were fired.
"I'm not sure if one person or more than one person went back into the business," Ross said. "We have no idea."
That's why police need your help. If you recognize the car that could be involved or know anything about the crime, call Crime Stoppers at 528-CASH.