This is an archived article and the information in the article may be outdated. Please look at the time stamp on the story to see when it was last updated.
MEMPHIS, Tenn. —A Memphis man was booked into the jail after authorities said he confessed to shooting somebody for selling him fake dope.
According to police, first responders were called to Boyd Street in South Memphis around 11 p.m. Wednesday evening and found a man suffering from a gunshot wound.  That victim told them before he was transported that a man named Cedric "Jo Money" Harris had shot him.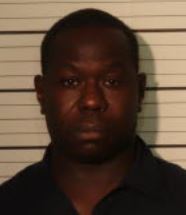 He was rushed to the Regional Medical Center in critical condition.
Witnesses on the scene told authorities they knew Harris and that he had been over at the home earlier that night.
While investigating, Harris' wife spoke with law enforcement officers. She reportedly stated that Harris had taken a gun and left their home earlier in the evening. He had also been drinking sometime on Wednesday.
She later told WREG's Melissa Moon that the victim had pulled a knife on her husband first.
Cedric Harris turned himself in several hours later at 201 Poplar. The deputy on duty told officers that Harris walked into the lobby and without provocation stated "I've committed murder. I just shot somebody because he sold me fake dope."
He was arrested and charged with criminal attempt felony, convicted felon in possession of a gun and possession of a firearm during a dangerous felony.