This is an archived article and the information in the article may be outdated. Please look at the time stamp on the story to see when it was last updated.
MEMPHIS, Tenn. — A manhunt is underway for the suspect who robbed two armored truck guards at gunpoint.
The incident happened at the MLGW office in the 2400 block of Summer Avenue Thursday afternoon around 3 p.m.
The guards employed by Dunbat Armored told police the suspect assaulted the victim from behind and took a bag containing money.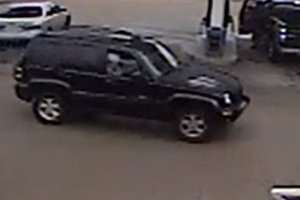 He then jumped into a black Jeep Liberty and took off westbound on Summer Avenue.
The jeep is described as being a mid-2000 model with a black leather tire cover over the spare on the back.
There may also be a discoloration on the right passenger side of the hood.
As some point during the incident, one of the guards was able to fire a shot at the suspect, but it's unclear if the suspect was injured.
An officer told WREG's Jessica Gertler they did find blood and a witness who she talked to said the armed suspect was injured.
MPD has not confirmed that officially.
" We were just getting chicken, and I heard the shot. When you hear the shot, you go the other way," said Angela Anderson who was feet away. " I just saw police cars coming from every direction. The police dogs and helicopters start flying."
The FBI was on the scene helping with the investigation.
If you can help authorities in their search, you are urged to call CrimeStoppers at (901) 528-CASH.