This is an archived article and the information in the article may be outdated. Please look at the time stamp on the story to see when it was last updated.
MEMPHIS, Tenn. — Memphis police have released images of two wanted men following a recent shooting that shutdown I-240.
On February 13, two men were rushed to the hospital after being shot between the Lamar and Getwell exits just before 3 a.m.
A witness told police he was headed eastbound on I-240 west of Lamar when a sports car, carrying the two victims, and another vehicle passed him. They were going more than 100 mph.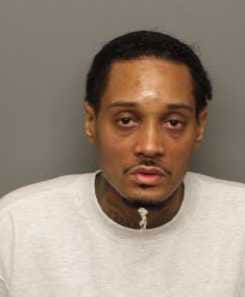 A short time later another vehicle, possibly a Nissan Altima, followed after they approached the Getwell exit.
The white car kept driving, but the sports car stopped. That's when the witness says a man got out of the Altima, ran up to the other car and began shooting inside of it.
During the investigation, police said they obtained surveillance video of a person believed to be connected to the crime. Officers released that video to the public on Wednesday and said that man remains unidentified.
Early Thursday morning, police also released new information on a second suspect allegedly involved in the incident. They say an arrest warrant has been issued for Terrance Jones on two counts of attempted first-degree murder, employment of a firearm and convicted felon in possession of a handgun charges.