This is an archived article and the information in the article may be outdated. Please look at the time stamp on the story to see when it was last updated.
MEMPHIS, Tenn. — Shoppers ended up checking out more than they bargained for as they waited in line at the cash registers at the Kroger on Frayser Boulevard at Range Line Road.
Shortly before 3 p.m. Friday, witnesses say a fight broke out near the front of the store, and a Kroger manager was shot in the hand as he tried breaking up the fight.
Memphis police haven't released many details, but did confirm that a man was shot and that one person had been detained.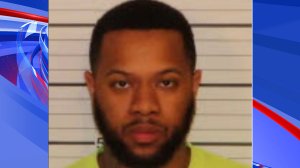 Chrishon Branch, 24, was charged with aggravated assault in the shooting.
A woman told WREG that three men ran inside Kroger to fight her son, who works there.
"To be honest with you, it's something real dumb," she said.
The woman said the men were sent by the mother of her son's child after the two had gotten into an argument.
"He asked his son's mother where was his son at. That's why I came up here because she told him, 'I'm a send somebody up here for you,'" she said.
As the three men went to fight the woman's son, witnesses say they also trampled a five-year-old boy.
When a manager moved in to stop the fighting, they say one of the men shot him in his hand. It appears they also shattered one of the sliding glass doors at the Kroger entrance.
"All I heard was 'POW,' and when I heard 'POW,' they took off to running," said a witness.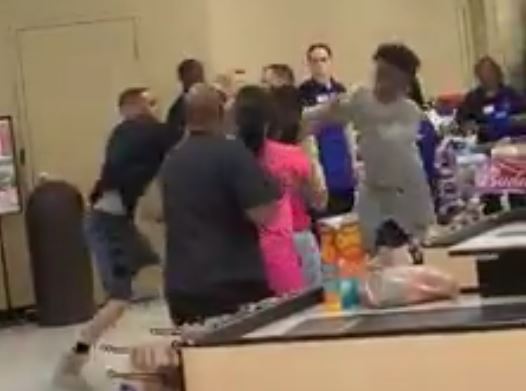 For more than two hours, customers who showed up to do their shopping found their path blocked by crime tape. They waited patiently along with store employees who were forced to vacate the store.
"If I had have been in there when it happened, I probably would have passed out," said shopper Victoria Wright.
Wright said she knows the manager who was shot and credits him for his brave actions.
"Very nice young man. Very intelligent, always willing to help," Wright said. "I'm praying for you and for a speedy recovery and continue to keep up the good work."
Police haven't provided any information about other possible suspects.