This is an archived article and the information in the article may be outdated. Please look at the time stamp on the story to see when it was last updated.
MEMPHIS, Tenn. — One person was killed and another taken into custody after a man was apparently intentionally hit by a car in Oakhaven.
According to police, officers responded to the 3100 block of Beauchamp just before 3 a.m. Wednesday and found that Marlardotto Harris had been struck by a car. He died from his injuries on the scene.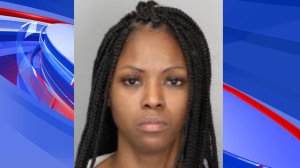 Police towed away a red Cadillac with heavy front-end damage from the scene.
Investigators said the victim was intentionally struck by a female, later identified as 39-year-old Veneis Ford.
She reportedly told police when they arrived on the scene that she had struck the victim with her car following an argument.
She later explained that when she arrived home, the victim got out of his car and began yelling. He then reportedly reached inside the car and pulled out eight to 10 braids from her head.
Ford said she intentionally drove her car forward to hit Harris' car before striking and dragging the man to the front of the house.
She claimed she didn't mean to hit Harris.
Ford was charged with second-degree murder.