This is an archived article and the information in the article may be outdated. Please look at the time stamp on the story to see when it was last updated.
MEMPHIS, Tenn. — An 18-year-old man was arrested on murder charges after a man was found shot dead in the 3600 block of Kingsgate Drive.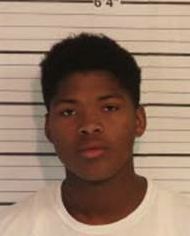 Officers responded to the scene 7:25 p.m. Thursday.
The male victim was located with a gunshot wound. He was pronounced dead on the scene.
On Friday, police arrested Terry Moton, 18, and charged him with first-degree murder. He is due in court Feb. 11.