This is an archived article and the information in the article may be outdated. Please look at the time stamp on the story to see when it was last updated.
MEMPHIS, Tenn. — The Memphis Police Department confirmed a man is behind bars after his car crashed into the Mississippi River Sunday morning.
According to the report, officers responded to the scene at Union and Riverside around 4 a.m.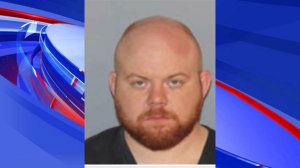 Upon arriving, officers located a 2014 Buick Lacrosse submerged in the Mississippi River after the driver, Stephen Carter, allegedly ran through a fence during a crash.
He was taken into police custody after refusing medical treatment.
There are no reports of injuries.
The driver is facing multiple charges – including, driving under the influence, failure to exercise due care and refusal to submit a blood alcohol test.