This is an archived article and the information in the article may be outdated. Please look at the time stamp on the story to see when it was last updated.
MEMPHIS, Tenn. — Two men are dead after a shooting at a tire shop in the 3000 block of South Third in southwest Memphis on Thursday, Memphis Police said.
Officers responded to the scene at 1:30 p.m.
The victims – Kamel Al Abes and Marcus Anderson – were located with gunshot wounds and were pronounced dead at the scene. Karen Rudolph, with MPD, confirmed the victims are the owner and an employee.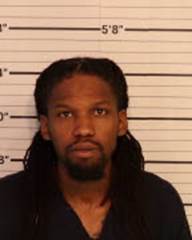 Police say another employee, identified as 36-year-old Ricky Hull, has been charged with two counts of first-degree murder. A motive for the shooting was not released.
"I'm hurt. I'm hurt. It's so sad to know something like that happened to someone so close," said Bree Young, who works across the street.
WREG met the owner less than two months ago at a fire close to his business.
"I'm from Baghdad," he said at the time.
People who knew him say he had a big heart.
"He was warm and loving. He was known for feeding the homeless. He fed a lot of homeless people around here," Young said.
She also said the employees at the tire shop are loyal and consistent and she knew most of them.
She thought of them too since one didn't survive.
"We don't know for sure which one it is yet but were just praying for them. Our whole work team is praying for them," Young said.
And when she looked across the street at the usually bustling tire shop Thursday, she was sad.
"It's different to see it dark tonight. It's never dark," she said.